Articles
The US women's soccer team isn't just fighting for equal pay for themselves, they're fighting for all of us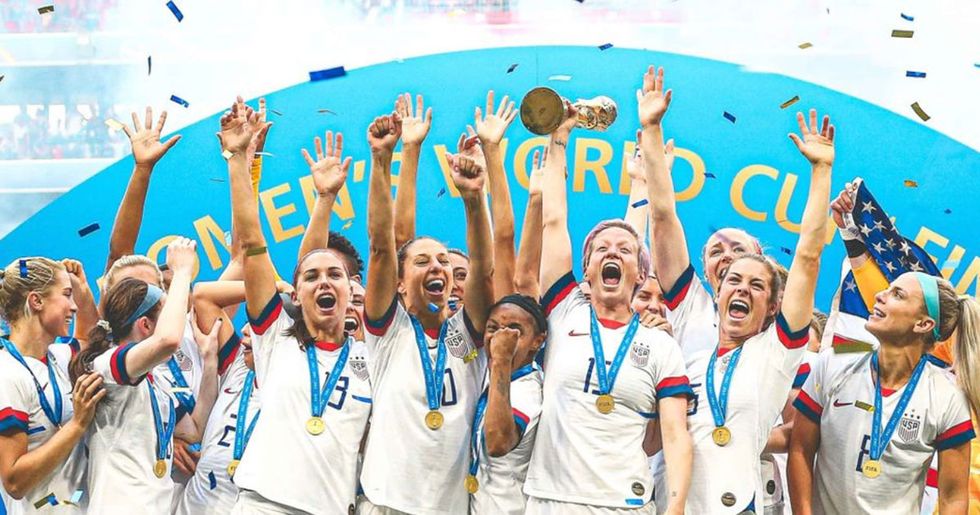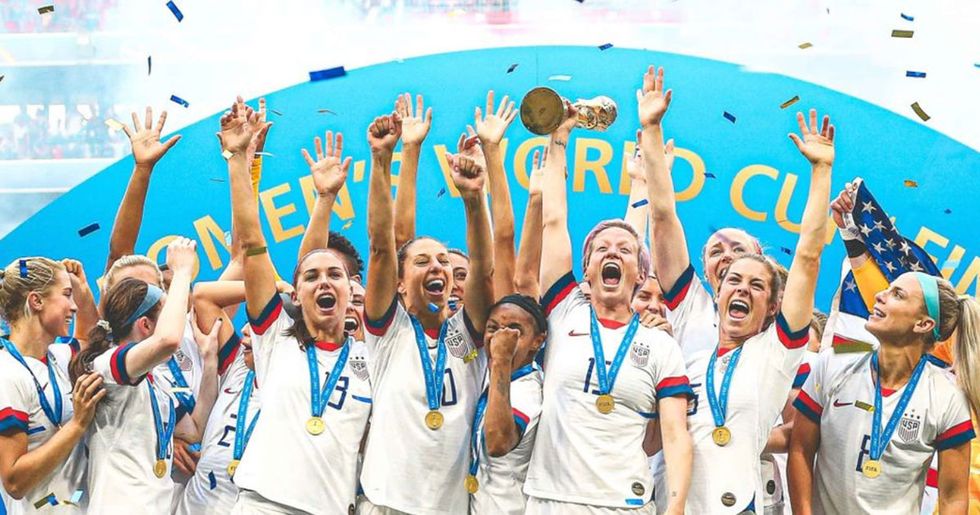 Source: U.S. Soccer
When the U.S. soccer team won the World Cup, their victory was bittersweet. The team arrived in New York to both a tickertape parade and chants of "equal pay," a reminder that despite the fact they continually perform better than the men's team, they're getting paid significantly less.
---
Now that the World Cup is over, the women's soccer team is going to mediation with U.S. Soccer. "Everyone is kind of asking what's next and what we want to come of all this," Megan Rapinoe told USA Today. "It's to stop having the conversation about equal pay, are we worth it, the investment piece. ... It's time to kind of sit down with everyone and really get to work."
The team is not alone in their battle. The women have friends in high places, specifically Washington. Senator Joe Manchin introduced a bill that would withhold funding for the 2026 men's World Cup until U.S. Soccer decides to "provide equitable pay." Representatives Doris Matsui and Rosa DeLauro introduced similar legislation in the House. According to Representative DeLauro, providing funds for the men's World Cup while the women's team receives gender-based pay-discrimination would be "encouraging the pay gap to continue."
Some have argued the women's team doesn't get paid as much as the men's team because they don't generate as much revenue. U.S. Soccer Federation President Carlos Cordeiro stated, "We believe at U.S. Soccer that all female athletes deserve fair and equitable pay." But he isn't putting his money where his mouth is.
According to a lawsuit by the women's soccer team over gender discrimination, if both the women's team and the men's team won 20 straight games, the women would make 89 percent of what the men would make for the same performance, largely because of the differences in the way U.S. Soccer structures their pay. Equal pay would only happen if both teams lost all 20 matches. In that case, the men's team and women's team would end up making the same amount.
When it comes to the World Cup, the women's team has never been victorious in terms of pay. In 2015, they received $1.7 million for winning the whole thing, CNN reports. It seems like a lot of money, but not when you compare it to how much the men's team is getting. In 2014, the U.S. men's team got $5.4 million even though they lost in Round 16.
At the end of the day, the women's soccer team isn't just fighting for equal pay for themselves. They're fighting for equal pay for all of us. Women only get 80 cents for every dollar a man makes. If the women's soccer team is as victorious off the field as they are on, they could end up setting a precedent for all women.