Articles
Follow Bill Nye's Lead And Use Science To Quiet Pro-Lifers
"Be objective about this. We have other problems to solve, everybody."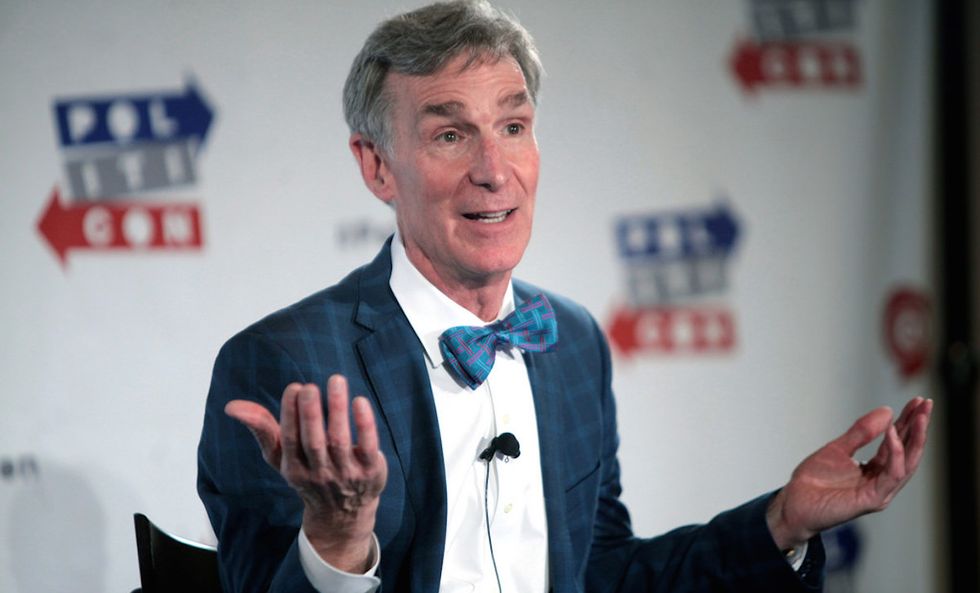 This article originally appeared on 11.23.16
With Donald Trump threatening to reverse Roe v. Wade upon taking office, the need to defend women's reproductive rights has never been more urgent. As other writers have pointed out, pro-life fanatics have the power of positive connotation on their side and use this advantage to demean the valid arguments of pro-choice advocates. I mean, who would ever claim to be in opposition to life? Only, equating zygotes with adult human beings fails to recognize the science behind conception, as Bill Nye points out in an older video that has recently gained new relevancy.
---
In the video, you can see how frustrated Nye is explaining why abortion rights aren't something we should be debating in the first place. After a brief explanation of how conception occurs, the science educator proves how little our laws have to do with reason or logic.
"You cannot help but notice — and I'm not the first guy to notice — you have a lot of men of European descent passing these extraordinary laws based on ignorance," he says, adding, "It's just a reflection of a deep scientific lack of understanding and you literally apparently don't know what you're talking about." We can only imagine how frustrated he — along with every other advocate of logic — must be feeling now.
While anti-abortion zealots aren't typically eager to consider science or reason, this video could potentially sway those who are on the fence about impeding on women's rights. And while it shouldn't take a white guy to explain why women's rights are human rights, sadly, few people seem to listen when the plea for respect comes from women — despite the fact that these draconian laws only affect them.
Still, Nye and other logic-lovers are willing to hear you out, pro-lifers. If the argument truly comes down to protecting children and not depriving women of basic rights, there are several discussions worth having. For instance, instead of focusing on the rights of unborn babies, perhaps we could put our resources into protecting the children that already exist. We take it for granted that real, live children don't enjoy the same human rights that adults do — an archaic way of thinking that time and time again puts kids in harm's way. By actively fueling global warming, we deprive today's children from having any semblance of a dependable future.
Now, more than ever, it's imperative that we focus on the facts. By relying on scientific evidence to guide a course of action, we can respect one another's beliefs without infringing on one another's rights. It's really not that hard. Take it from The Science Guy himself: "Be objective about this. We have other problems to solve, everybody."
---------------------------------
Popular Video on GOOD: