Articles
15,000 copies of Paasban have been distributed to schools across Pakistan.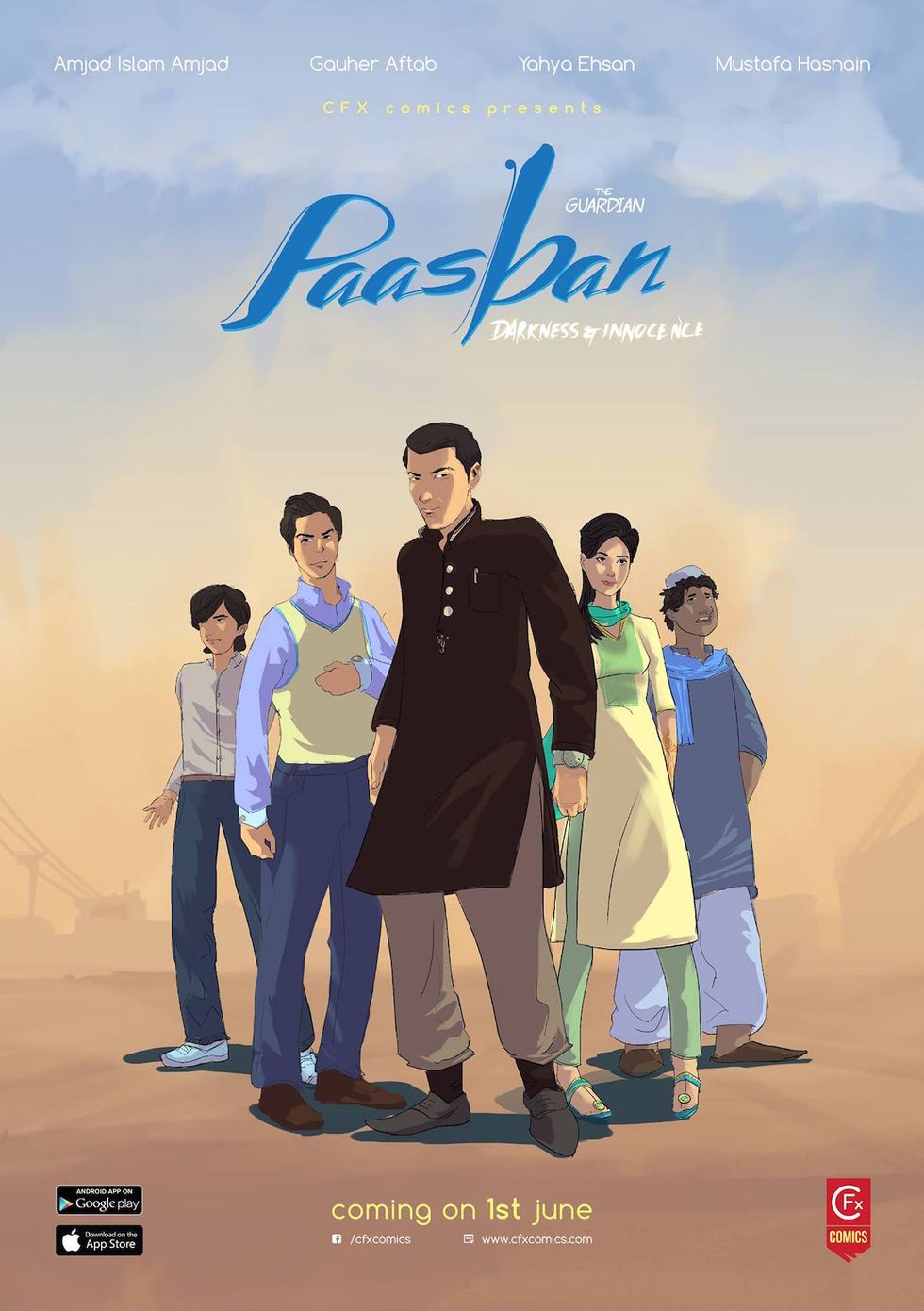 Image via the CFX Facebook page.
A Pakistani comic book studio based in Islamabad, CFX Comics, debuted a new series this week called Paasban, which aims to prevent teenagers from being drawn into the world of extemist violence and armed political organizations. The story, based on the life of one its creators, Gauher Aftab, follows a group of friends who are forced to cope with this issue directly when an extremist group attempts to court one of their friends. Aftab, along with his co-creators Mustafa Hasnain and Yahya Ehsan, are making the comic available in both English and Urdu, and distributed the first 15,000 copies to schools around Pakistan.