Articles
New NASA Images Show Pakistan Still Needs Our Help
Satellite images show that the flood crisis in Pakistan is still far from over-but you can still help.
While it may not be showing up in the "A" section of the newspaper anymore, new satellite images from NASA show that much of Pakistan is still flooded, and the crisis is far from over.
First, here's what the area looks like this time in a "relatively normal" year, from October 11, 2009:
---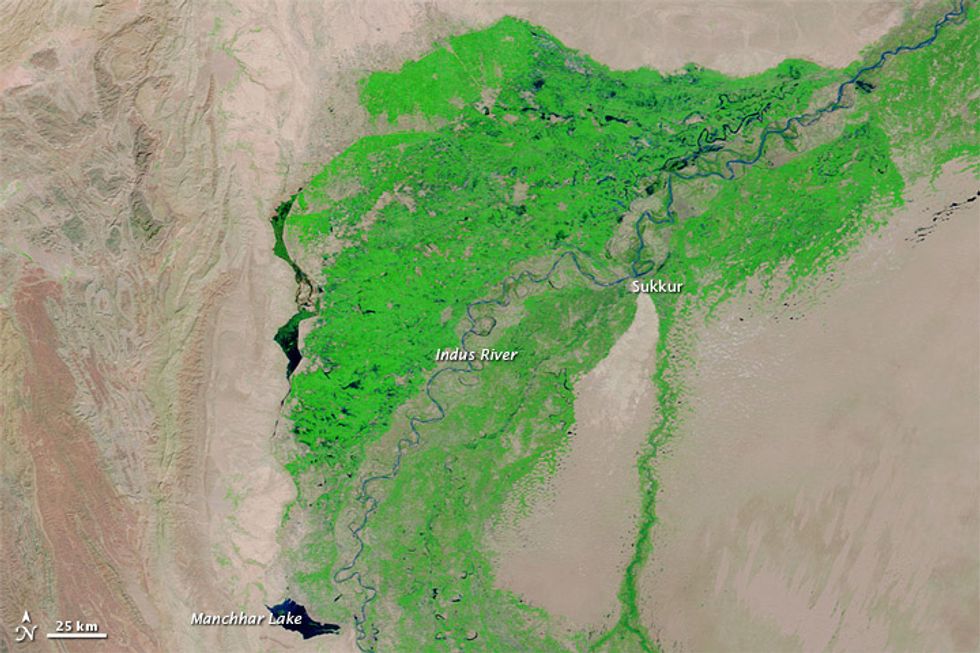 Now, the new images from October 12, 2010: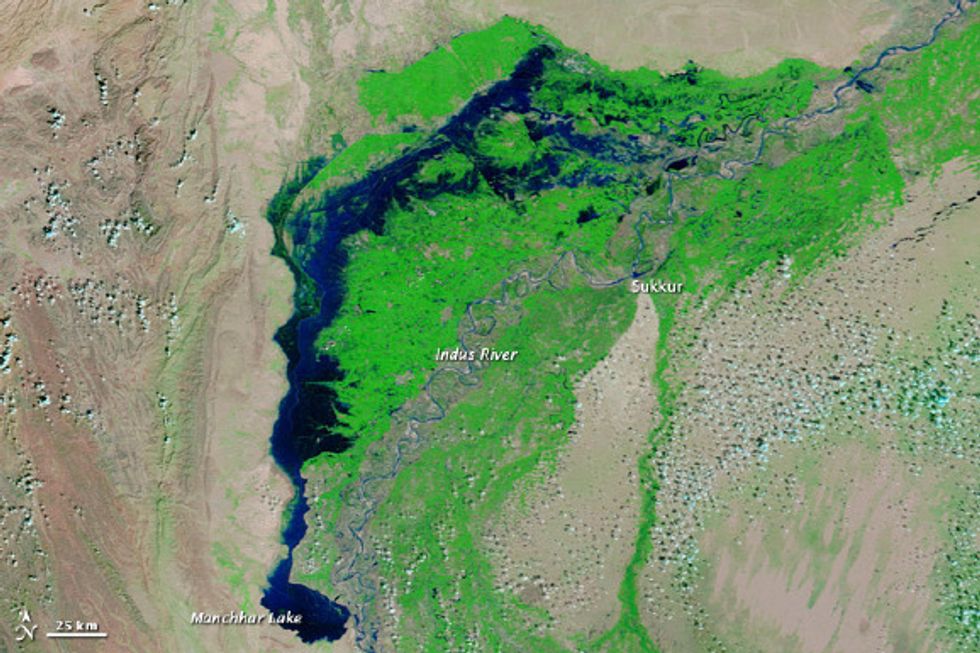 For more perspective, here's what it looked like on August 11, 2010, when the flood was still a "fresh" story, and the flood waters higher upstream.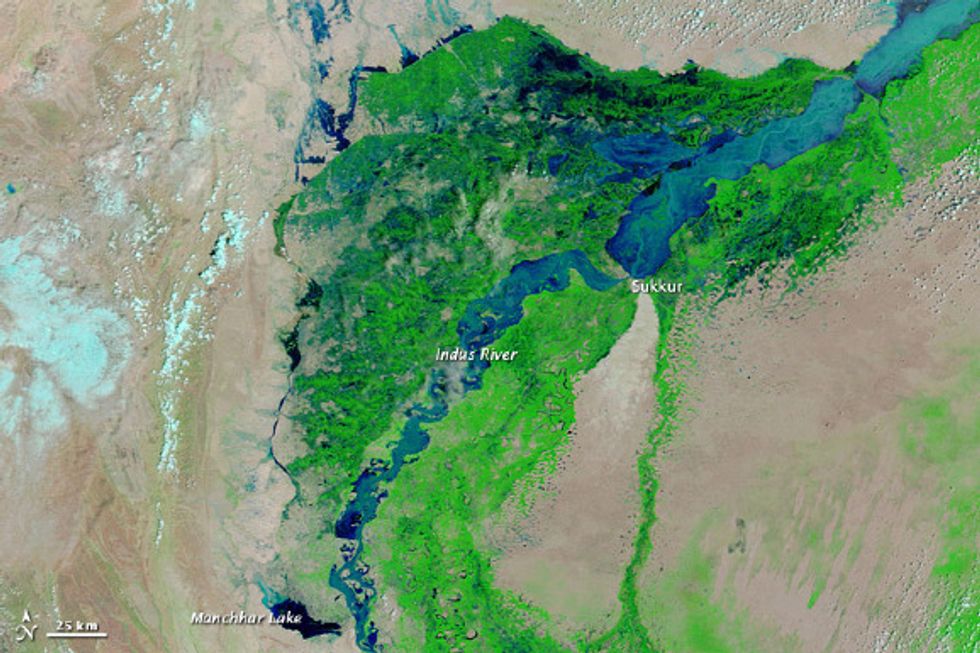 Patrick asked earlier: Why isn't Pakistan getting any relief? I'm guessing that those answers are probably the same as to why nobody is paying any attention to the lingering disaster now.
Also, if you want to help aid the relief efforts—and support is needed more now than it was in August—remember that you can save lives and help aid crews with solar lanterns from the wonderful folks at EcoEnergy Finance.