Articles
People are awesome: Man Writes Letter to Daughter of Man He Killed
Almost 50 years after shooting down a plane in the Indo-Pakistani War, a pilot wrote a letter to his victim's daughter.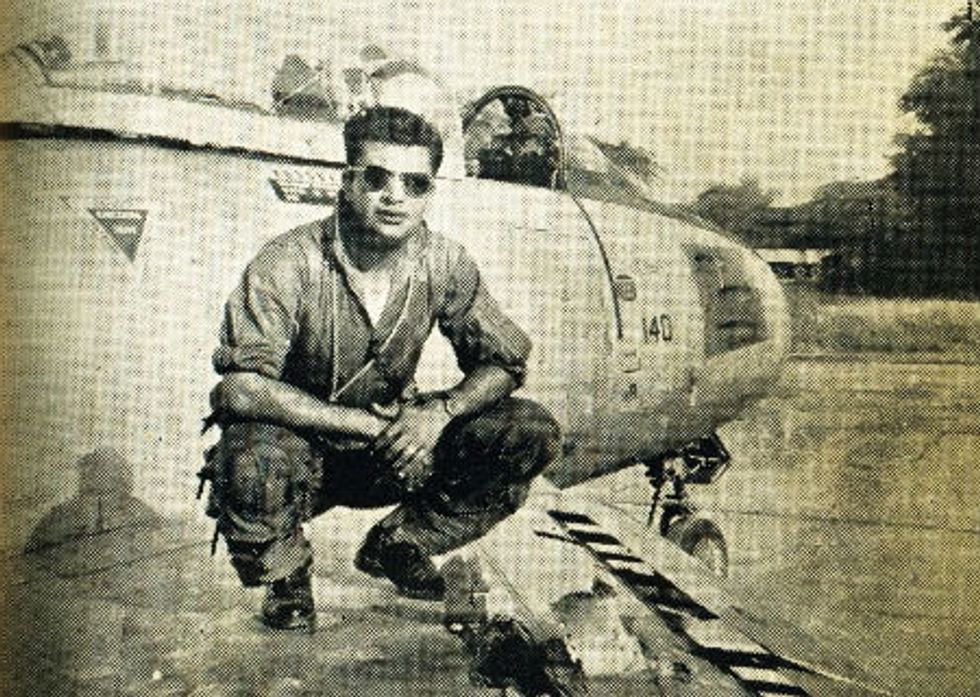 In 1965, during the very brief Indo-Pakistani War, rookie Pakistani pilot Qais Hussain shot down Indian air force pilot Jahangir "Jangoo" Engineer. Last week, nearly half a century after killing Engineer, Hussain, racked with guilt, wrote a letter to Engineer's daughter, Farid Singh. The letter describes in detail how Hussain had tried to avoid firing on Engineer, only to be ordered to take down the Indian's eight-seat transport plane. Only after Hussain followed orders did he discover the plane had been filled with civilians.
A news report from April described the now infamous attack, "The Gujurat Beechcraft Incident," reinvigorating the regret Hussain had felt for decades. "I did not play foul and went by the rules of business, but the unfortunate loss of precious lives, no matter how it happens, hurts each human and I am no exception," Hussain wrote. "I feel sorry for you, your family, and the other seven families who lost their dearest ones."
---
Amazingly, within days Singh wrote back to the man who had killed her father. She began:
It took courage for you to write this. And for me, too, (I say this humbly) it takes the same to write back. But my father was Courage and Grace at their finest and I now speak on behalf of him...

\n
Later in her response, Singh assured Hussain that she and her family had never harbored ill will for "the person who actually pulled the trigger and caused my father's death." "The fact that this all happened in the confusion of a tragic war was never lost to us," she said. "We are all pawns in this terrible game of War and Peace."
Tensions remain high between India and Pakistan, and it's unlikely that the nations' problems will go away anytime soon. So it's nice to know at least some people are finding common ground amid the madness. We only wish it hadn't taken 46 years.
To read both Singh and Hussain's letters in full, visit journalist Beena Sarwar's website. Sarwar initially reported on the Singh-Hussain reconciliation.
photo via Qais Hussain and Beena Sarwar