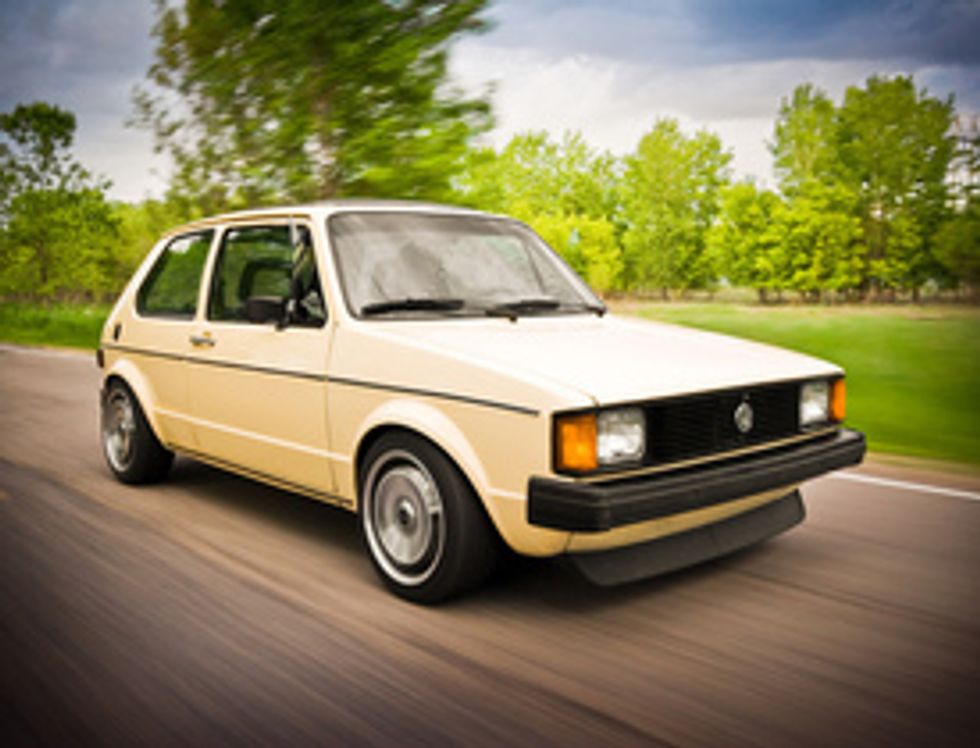 ---
If you're not already watching
Top Gear
,
you should be
. But if you needed another reason to watch, now you have one. The editors of the Top Gear America website
plan to take a 1981 VW Rabbit
(they call it a Golf, in a charmingly British way) and tweak the engine to produce more power (0 to 60 in a respectable sub-7 seconds), run more efficiently (like, 70-mpg efficiently), and cost only $7,000. For reference, the new Honda Insight gets 43 mpg; the new Prius gets 50 mpg. They're pretty pleased with themselves, and they're asking for a Nobel Prize. Watch the teaser below.
Via BoingBoing Gadgets
. Photo via Flickr user
DigitalK
.