Articles
Coffee Lids, Cupholder Cuisine, and America's Obesity Crisis
What the history of cups and cupholders tells us about one of the driving forces behind obesity—and a simple solution.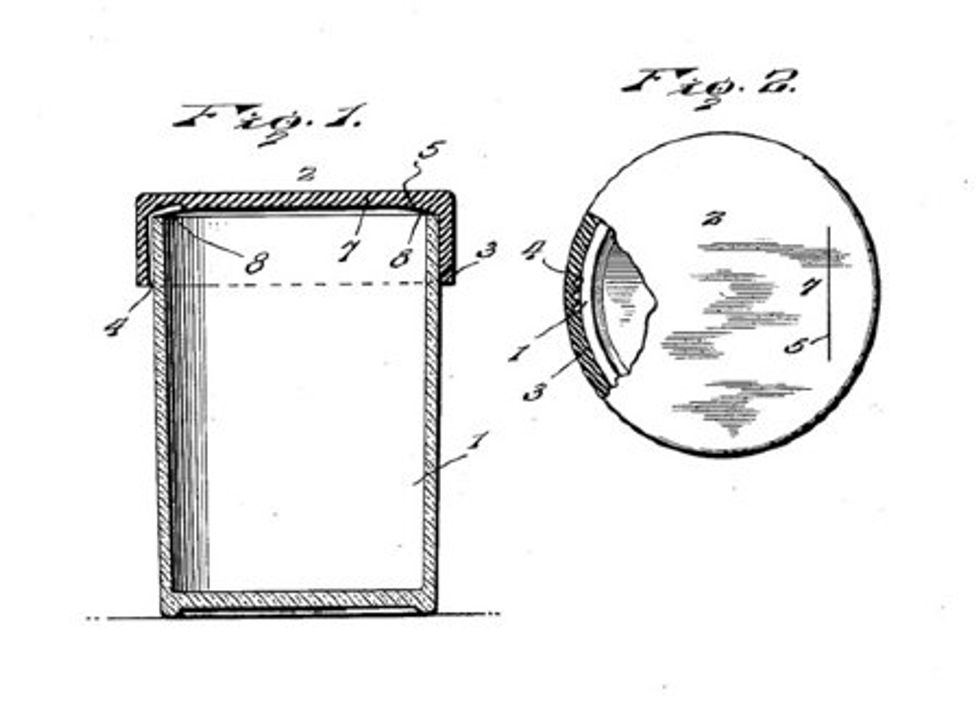 Over at Edible Geography, our friend Nicola Twilley recently wrote about the fascinating historical evolution of the coffee lid, from its early days as a disposable plastic drink-through lid for cold beverages to its current ubiquity.
---
According to Harpman, "the true efflorescence in drink-through lid design and production can be traced to the 1980s, when we, as a culture, decided that it was important, even necessary, to be able to walk, or drive, or commute while drinking hot liquids." Twenty-six new patents were issued in the 80s alone, for refinements in "mouth comfort, splash reduction, friction fit, mating engagement, and one-handed activation."

\n
The disposable cup lid is a design reflecting our car-centric "cupholder cuisine," or what Business Week recently dubbed the "Golden Age of Drive-Thru," where food and drink are designed for eating and drinking on the go. As Jon Mooallem wrote in Harper's magazine in 2005 (subscriber's only):
Research by Culinary Institute of America food historian John Nihoff shows that 19 percent of meals in this country are currently guzzled in cars, a trend reflected both in the variety of foods being shaped into cup holder-friendly packages and in the demand for vehicles that accommodate such expedited eating. A recent study found that a new car buyer is less likely to care about a vehicle's gas mileage than about the versatility of its cup holders.

\n
More recently, statistician Sheldon H. Jacobson observed a correlation with driving and obesity in the journal Transport Policy (PDF), suggesting that if every licensed driver in the United States drove one less mile per day, five million fewer adults would be classified as obese within six years.
Given the attention we've given to designing disposable cups and cars adapted to hold them, I wonder what would happen if cars just came with fewer cupholders.
Drawing via R. I. Stubblefield, 1935. Cap for Drinking Glasses. US Patent 2003657.