Articles
A Girl Story: The Ending Is Up to You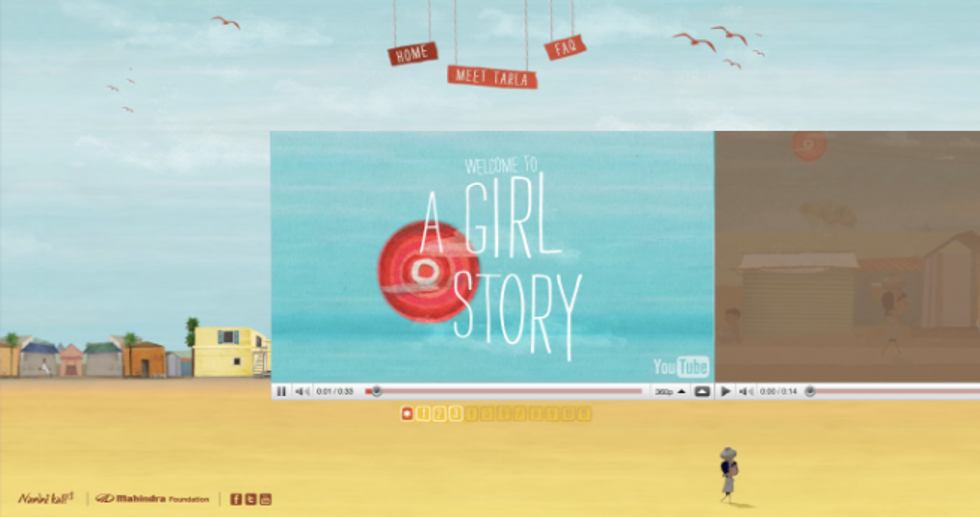 ---
\n
When an organization asks for a donation, it's basically making a claim about storytelling: Your help can change a bad ending. What if a giving campaign took that idea a step further?
"A Girl Story"
is a short animated movie conceived by New York's
Strawberry Frog
agency as part of a fundraising push for the Nanhi Kali project, which supports educational opportunities for Indian girls. [Full disclosure: My cousin is a digital strategist for the film.]
Structured as a series of consecutive YouTube shorts, it follows a character named Tarla as she face various hurdles in her efforts to get an education. The twist is that we don't get to watch her overcome them—not yet. The film halts partway through, and the plot doesn't start rolling again until donors hit the next benchmark in contributions to Nanhi Kali (viewers see a counter in the videos). It's the NPO equivalent of an arcade game's request for more quarters, built on the notion that giving viewers a hand in the fictional story would drive home the real one.
"We created an interactive experience," says Josh Greenspan of Strawberry Frog. "Your actions online not only have immediate filmic consequences, but real life consequences as well."
The team's own hurdle was to invent a character who would express the urgency of the cause—the United Nations estimate is that 1 to 2 million Indian women are illiterate—without being tough to watch. "We didn't want it to feel too cute or sappy," says Creative Director Corinna Falusi. Greenspan adds, "it was extremely important to us that Tarla be a strong and determined character." And for the creators, building that clear persona also fit with Nanhi Kali's approach of matching individual girls with supporters: "Putting a face, even an animated one, on a global issue is almost always more effective."
Image courtesy of Nanhi Kali, StrawberryFrog, Little Red Robot.