Articles
A Sophie's Choice for Liberals: Unions vs. Environmentalism in Hawaii
In Hawaii, a fight for decent wages clashes with a business trying to do right by the environment.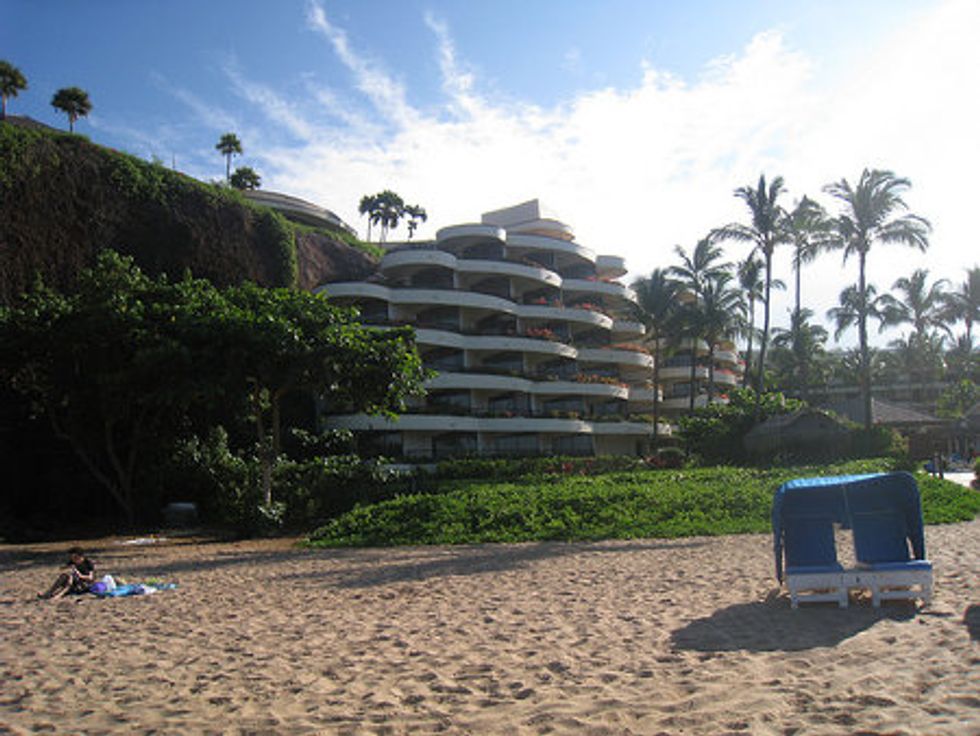 The Starwood Hotels brand started their "
Make a Green Choice
" program, through which hotel guests can turn down room service in exchange for a $5 food voucher or 500 hotel points, in their outpost in Kauai, Hawaii, in 2007. Since then, according to Starwood, the program has been a rousing success, with more than 200,000 guests across North America adopting the program in its first six months, subsequently saving more than 8.2 million gallons of water, 38,000 kilowatts of electricity, and reducing chemical usage by 11,000 gallons.
At face value, the program sounds great, especially for conscious travelers who've shaken their head at an unnecessary room cleaning after being away at work or play all day. But there's a problem: Unions hate it.
---
Since Make a Green Choice's inception, Starwood's hourly housekeepers have denounced the program as nothing more than a way to drastically cut the hours of room attendants while "doing virtually nothing for the environment."
Complaining about Make a Green Choice to the Toronto Star in 2010, Brigida Ruiz, a Canadian Starwood housekeeper said, "Normally I clean a room in 30 minutes. After three days of no service, it takes me almost an hour and half to clean the room and I use just as much cleaning fluid because the bathrooms are filthy." In other words, by Ruiz's math, room attendants end up using the same amount of resources they would by working every day. Then again, by that same math, housekeepers ostensibly have nothing to complain about, as their hourly wage shouldn't fluctuate much whether they clean the rooms daily or not.
A call to the Sheraton Centre Toronto hotel, where Ruiz was employed, showed that Unite Here, the hospitality industry union with whom Ruiz was fighting Sheraton management, was never able to get rid of Make a Green Choice. And dozens of guests still opt out of room cleaning every day there. But if Unite Here Local 5 in Hawaii gets its way, that won't be the case in the island paradise.
Though Starwood continues to maintain that, among other things, it saves more than 37 gallons of water per day per room that goes uncleaned, Local 5 still wants to end Make a Green Choice at the Sheraton Kauai, where, as you'll remember, the program initially started. Last year, Local 5 was able to get Make a Green Choice dropped from all four Starwood locations in Waikiki, but the Sheraton Kauai is under different ownership, and thus has different contracts.
Local 5 spokesperson Cade Watanabe, who, like the Sheraton Kauai, denied requests for comment, has said strike plans are in the works for Friday. But as of now there's no telling how things will shake out.
In the meantime, it's fun to try and decide which progressive cause to fight for: Worker's rights or environmental safety. Sometimes you can't have it both ways.
Photo (cc) from Flickr user Steve Isaacs