Articles
Advertising, Abstracted
The Wooster Collective talks to Ji Lee about turning video billboards into glowing art pieces. Ji Lee is one of New York...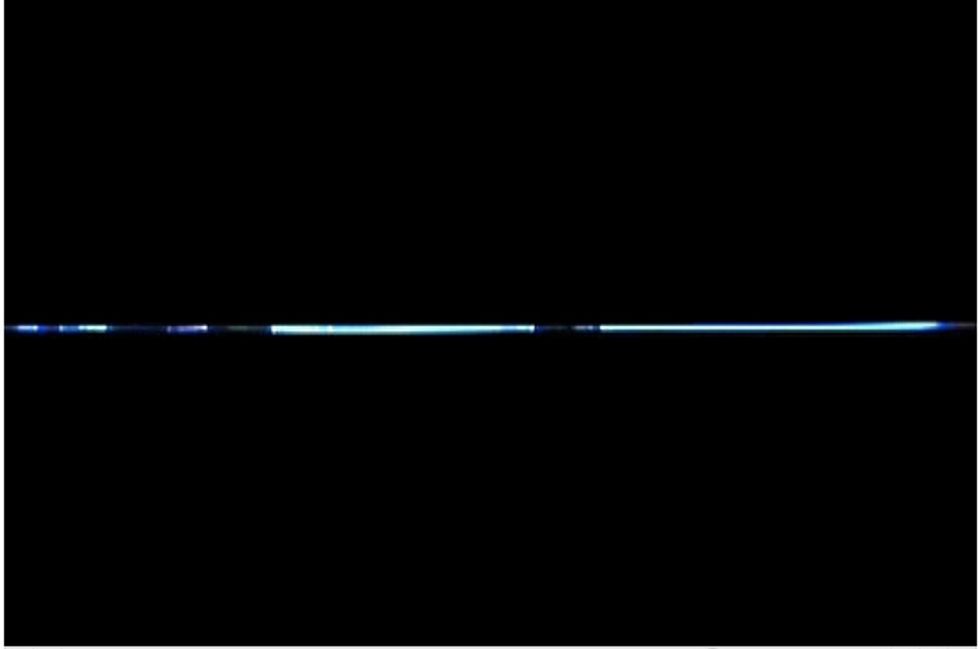 ---
The Wooster Collective talks to Ji Lee about turning video billboards into glowing art pieces.
Ji Lee
is one of New York City's most prolific street artists. Lee's day job is in advertising, and his art is a reaction to the prolific and uncreative advertising on our streets. He is most well know for the "Bubble Project," where he placed empty speech bubbles on outdoor advertisements and allowed the city to fill them in. Here, we're highlighting the Abstractor Project an easy way to adjust digital billboards in your neighborhood, and turn them into them art.
WOOSTER:
Why did you choose the specific placement?
JI LEE:
The Abstractor can be installed in any digital billboards. It literally takes about 3 minutes to install once you have the boards ready.
W:
What do you think your piece adds to or subtracts from the community?
JL:
It instantly transforms the intrusive digital billboards into soothing and beautiful public art pieces.
W:
What type of reaction did you get from the community?
JL:
A few weeks after the launch of the Abstractor online, other forms of "Abstractors" started to be created by artists like
Jason Eppink
, Poster Child, and
Steve Lambert
. That's when I realized people were enjoying the project. It's the most rewarding feeling when a project serves as a platform for other new projects. In terms of passersby, not everyone notices the piece, as it can be rather subtle. Once people see it, though, they really stare at it for while with a sense of wonder and joy.
W:
Is there a story about putting it up?
JL:
I started
the Bubble Project
about six years ago, where I placed 60,000 speech-bubble stickers on top of ads on the streets of New York. A few years ago, I noticed the digital billboards were popping up everywhere in the city. I very much disliked them and wanted to find ways to transform them. The bubble stickers were not going to work, so I had to think about a new way. I had been installing the Abstractor on my TV for a while, so I started to install it on digital billboards. I also wanted to make an instructional video so others could do it themselves.
\n
Click To Play
\n
W:
Why did you choose the subject matter you did?
JL:
I've been working in an advertising agency at the time. I believe advertising is like money. It's not good, nor bad on it's own. You can do great things with it, or you can create boring, insensitive junk which is the 99 percent of the case. When I saw the insensitive ads invading every inch of the street, I felt partially guilty for being part of the industry that created such ads. At the same time, as a citizen, I felt violated for being forced to look at them everyday. So, I'm very sensitive to advertising in the public realm and I always think about ways to transform them.
W:
What is inspiring to you now?
JL:
There are lots of things which inspire me. One of biggest sources of inspiration to me is New York City, a constantly changing, always surprising, global melting pot.
To see more of Ji Lee's work, visit his
website
. To see more great street art, visit the
Wooster Collective
.