Articles
Alright, Obama. Can You Save The Climate Talks?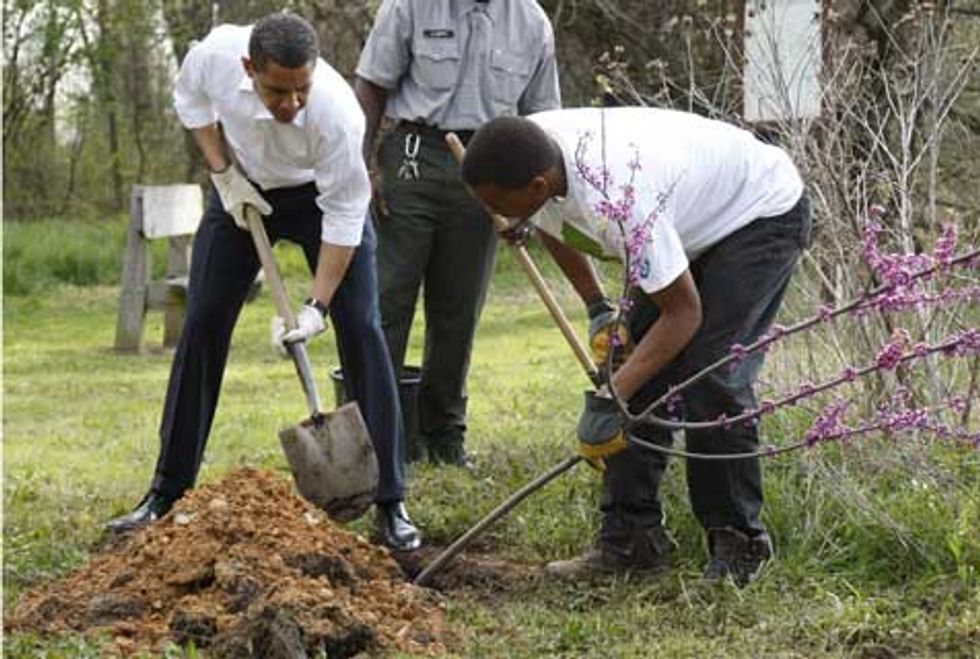 ---
After all the talks about
whether or not
Obama would go to Denmark, and then the discussion about
when he would go to Denmark
, he is now showing up tomorrow. Sadly, there wont be jubilant crowds to greet him, since the
negotiations have stalled
. The Group of 77 (check out our chart on
who the negotiating parties are
) demanding that developed nations offer more cash to help them develop without carbon emissions.Now that Obama wont be showing up to put his imprimatur on a completed, monumental treaty, it remains to be seen whether he and the 100 other leaders arriving tomorrow can use their clout to actual come to some arrangement. Fingers crossed.
Photo of Obama doing a small part to help with climate change via Reuters.