Articles
Annotated Style: Marie Denee, The Curvy Fashionista
Style blogger Marie Denee tells the story behind the clothes.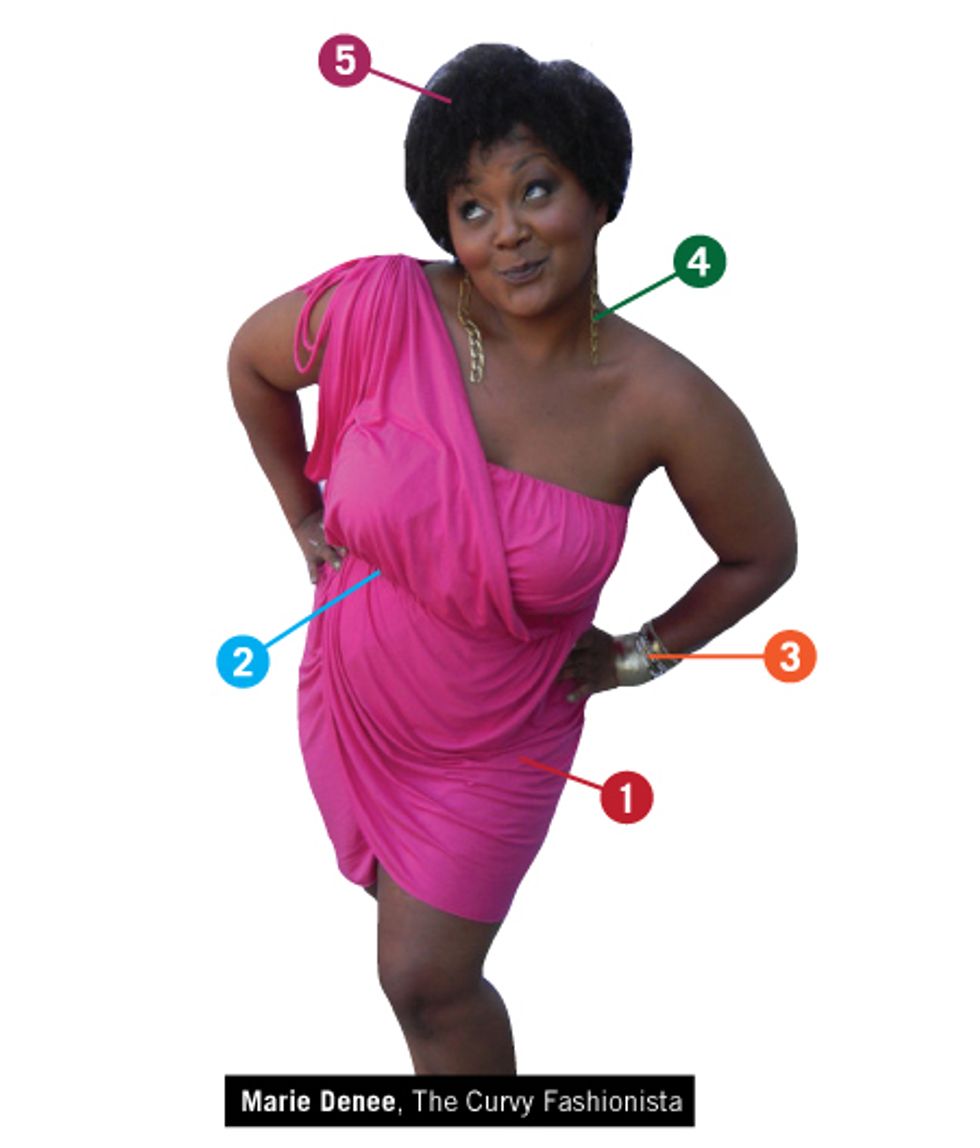 1
"I love this hot pink dress from Rachel Pally: instantly chic and flirty. I originally got it to wear on a trip to New York, but I had too many outfits, not enough time! So I stashed it for BET Awards. A few bloggers were invited to look in on the process as Tika Sumpter got flashbulb-ready in the Cover Girl Queen Collection beauty lounge. This is me at my own red-carpet moment."
2 "I wanted to define the waistline on this dress, so I picked up a snakeskin belt from Target. It disappears on this outfit, but it gets the job done. I like to mix high and low pieces to lend a bit of individuality to the look, and when I walk into Target, I know it's going to have my size."
---
3 "Being a plus size-woman and finding a bangle that fits my wrists is rare, so I found some and stacked them up! These are from Lane Bryant."
4 "Ann Marie from Heart's Desire Jewelry made these for me about two years ago. The earrings were initially just two gold links. But with my hair so short, I asked her to make them longer, to give them more attitude! When she added another five links, I knew they were keepers. I wear them with everything."
5 "This is me in the process of growing my hair out of a fro-hawk. Now, I'm letting my hair do its own thing. I have relinquished all control."
In Annotated Style, fashion bloggers tell the story behind the clothes. Marie Denee blogs as The Curvy Fashionista.