Articles
Join us as we look for the best educator in America! Nominate a deserving teacher for a chance to win a classroom grant of $10,000.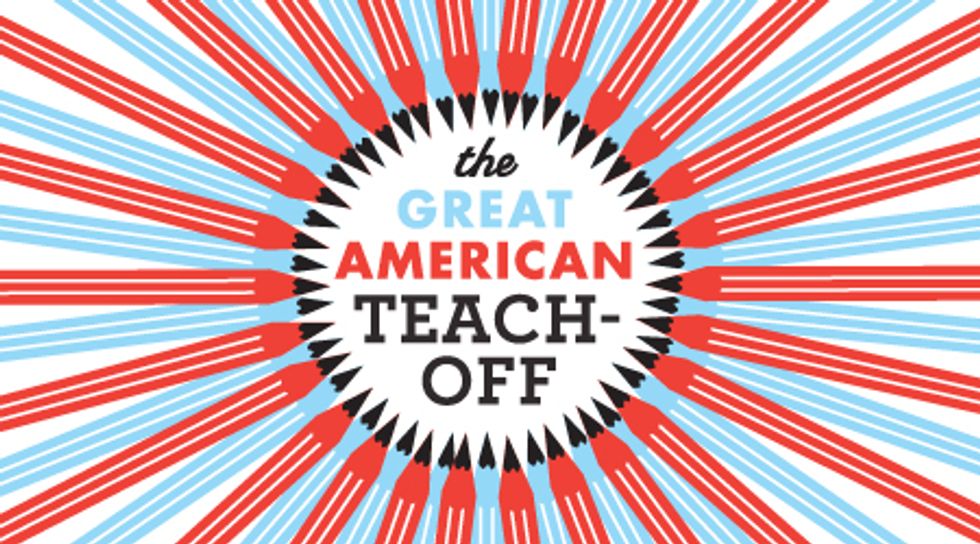 ---
GOOD and University of Phoenix are proud to announce the launch of The Great American Teach-Off, a nationwide competition to celebrate teachers who are making a positive impact in America's classrooms.
Here's how it works: Click here to nominate an outstanding teacher for kindergarten through sixth grade*—it can be one you've had, your child's, or even yourself—by September 16. We'll select the finalists based on how he or she makes a positive difference for students; how creativity and innovation is fostered in the classroom; and what impact he or she has made on the greater school community.
We'll announce the top 10 finalists on September 19. All finalists will record videos responding to a short list of questions about their teaching experience, and the GOOD community will vote for one teacher to receive a $10,000 classroom grant. The teacher with the most votes wins!
Many of us take for granted all of the amazing teachers in our lives. Maybe it's your hard-working coworker, or a neighbor that stays up late grading papers, or that fifth grade teacher that told you not to give up when it counted. Give them the spotlight they deserve by clicking here to nominate an outstanding educator today!

*Teachers for grades 7 through 12 will have their chance to participate during the second installment of The Great American Teach-Off launching this winter.