Articles
Architects Turn Gas-Guzzling Hummers into Earth-Friendly Micro-Homes
Hummers may wage war on the environment, but their parts rest in peace, as raw materials for a new sustainable, prefab home design.
We didn't shed a tear when we heard that General Motors planned to phase out the Hummer starting last spring. It felt like poetic justice for the gas-guzzling, military-turned-luxury vehicle favored by the former governor of California.
Yet a pair of architects may have found a way to redeem the environmentally disastrous vehicle. Craig Hodgetts and HsinMing Fung of the firm HplusF recently released designs for their "Hummer House," a prefabricated micro-home made from reincarnated Hummer parts. The Los Angeles architects, known for their work on local landmarks like the Hollywood Bowl and Egyptian Theatre, decided to take on the project after examining the car's materials and discovering that the sheet metal in its shell is rugged enough to serve as the exterior of a dwelling.
---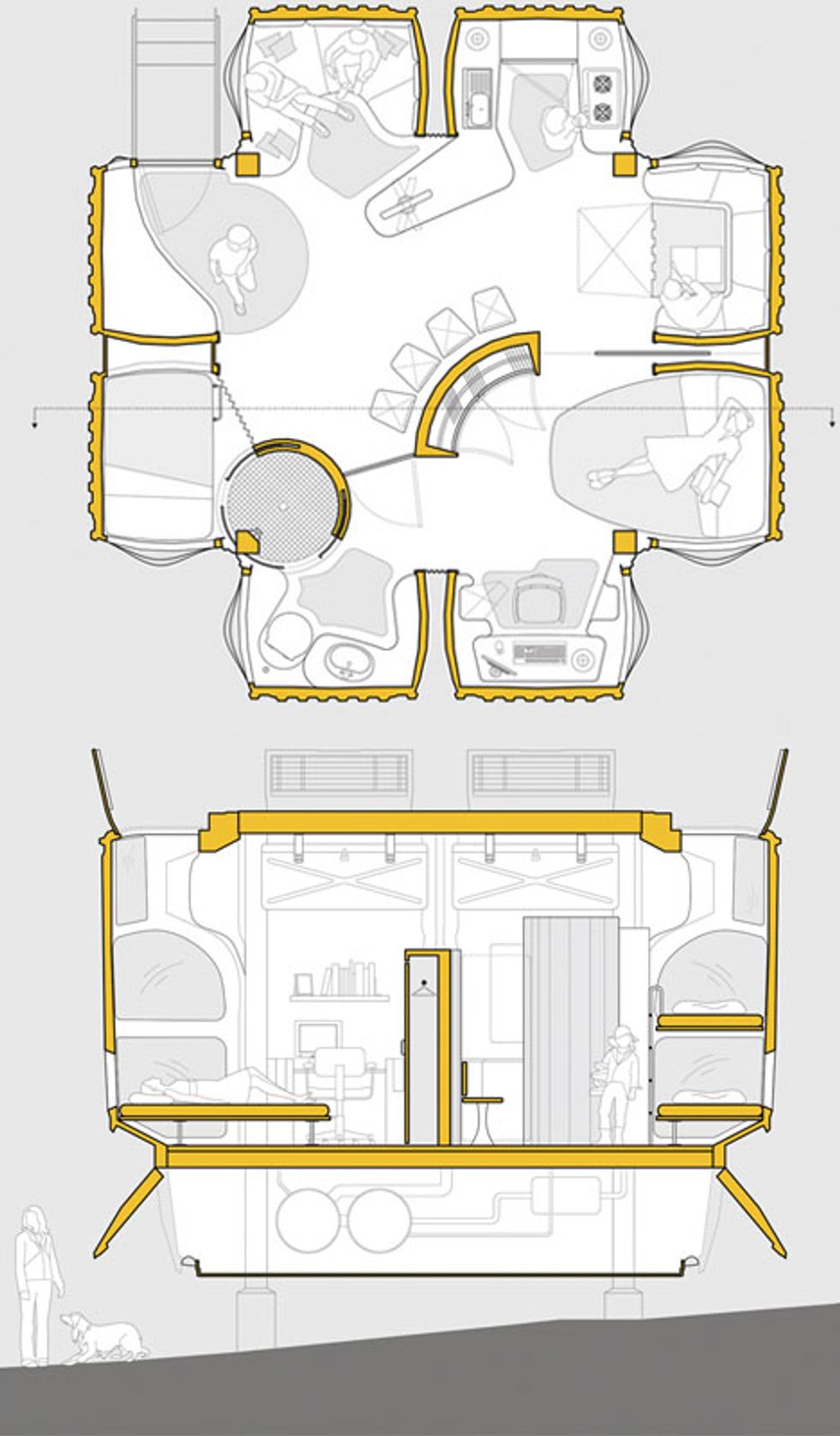 The Hummer House consists of eight Hummer shells that form a ring of pod-like rooms around a central chamber. There's a Hummer for sleeping, a Hummer for hanging out, a Hummer for cooking. Of course, the modular home contains a number of green design features including "optional geothermal storage tanks, photo-voltaic cells, and soy insulation," as the architects told Dornob. While the piece is interesting from the perspective of sustainable design, it's most effective as a tongue-in-cheek commentary on two tenets of the American dream: owning a home while spending every minute in your car.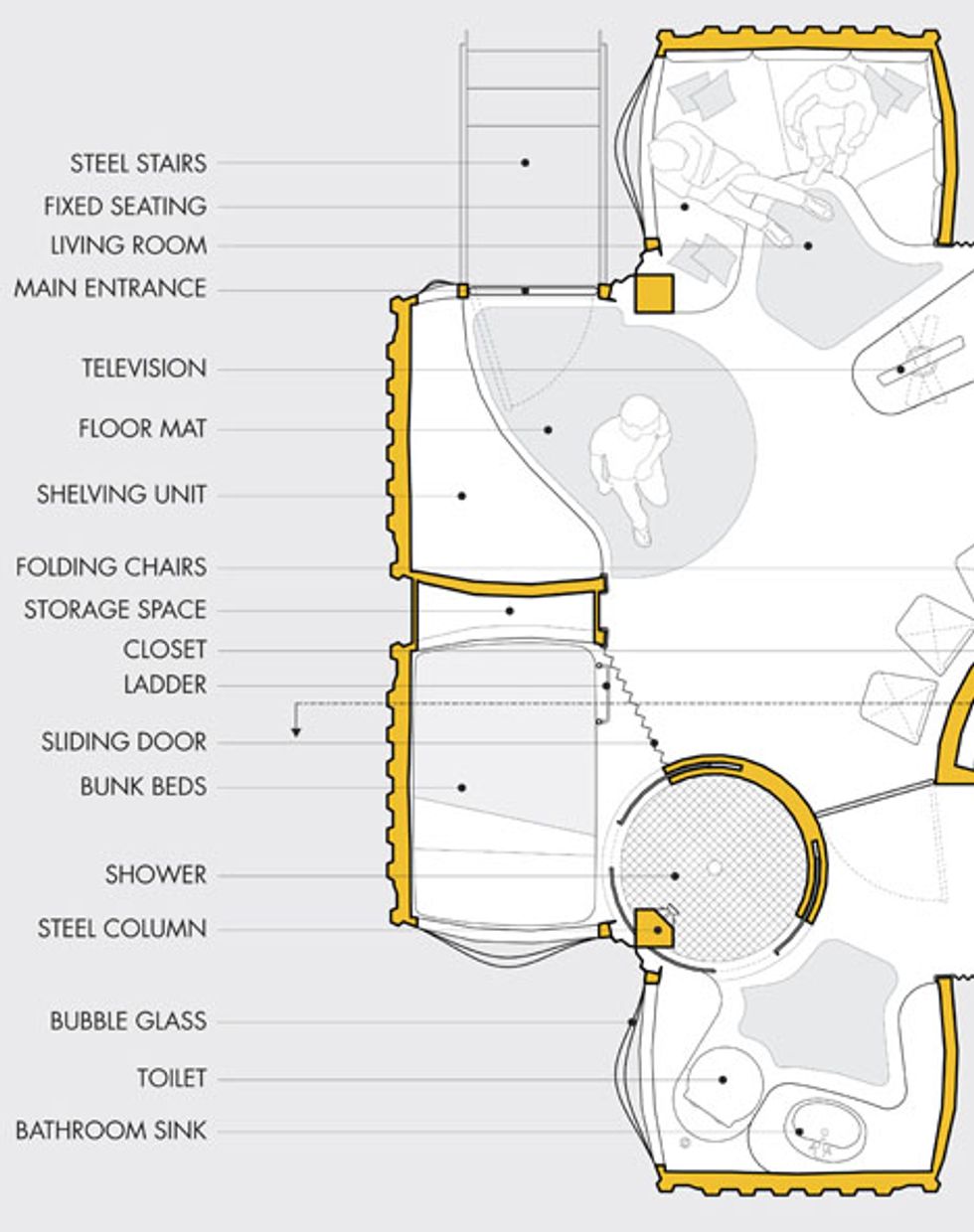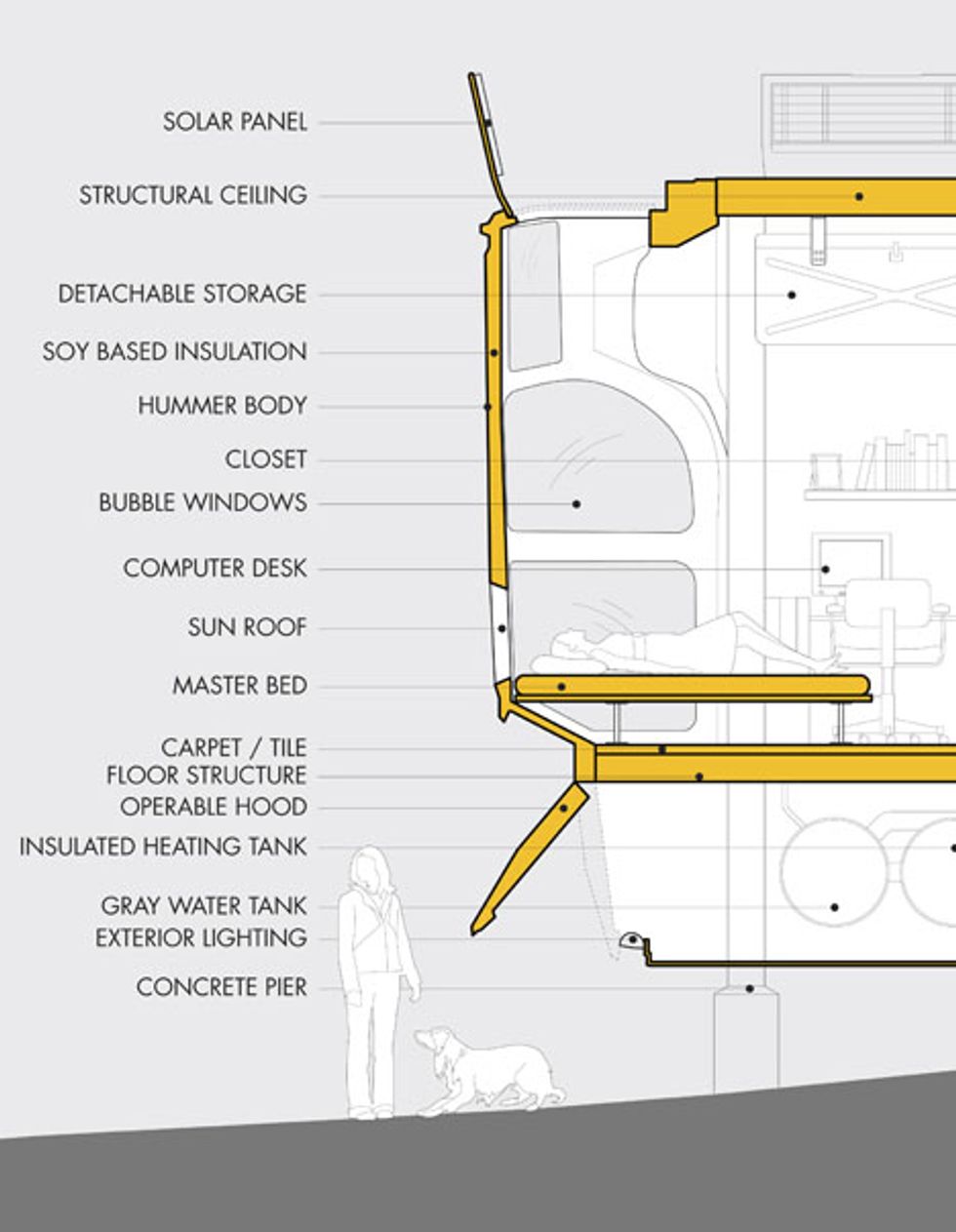 Diagrams via Dornob; Thumbnail image (cc) via Flickr user Exfordy