Articles
Are High School Valedictorians Becoming Passé?
Citing an overly competitive school environment, some Kentucky districts are scrapping the time honored tradition.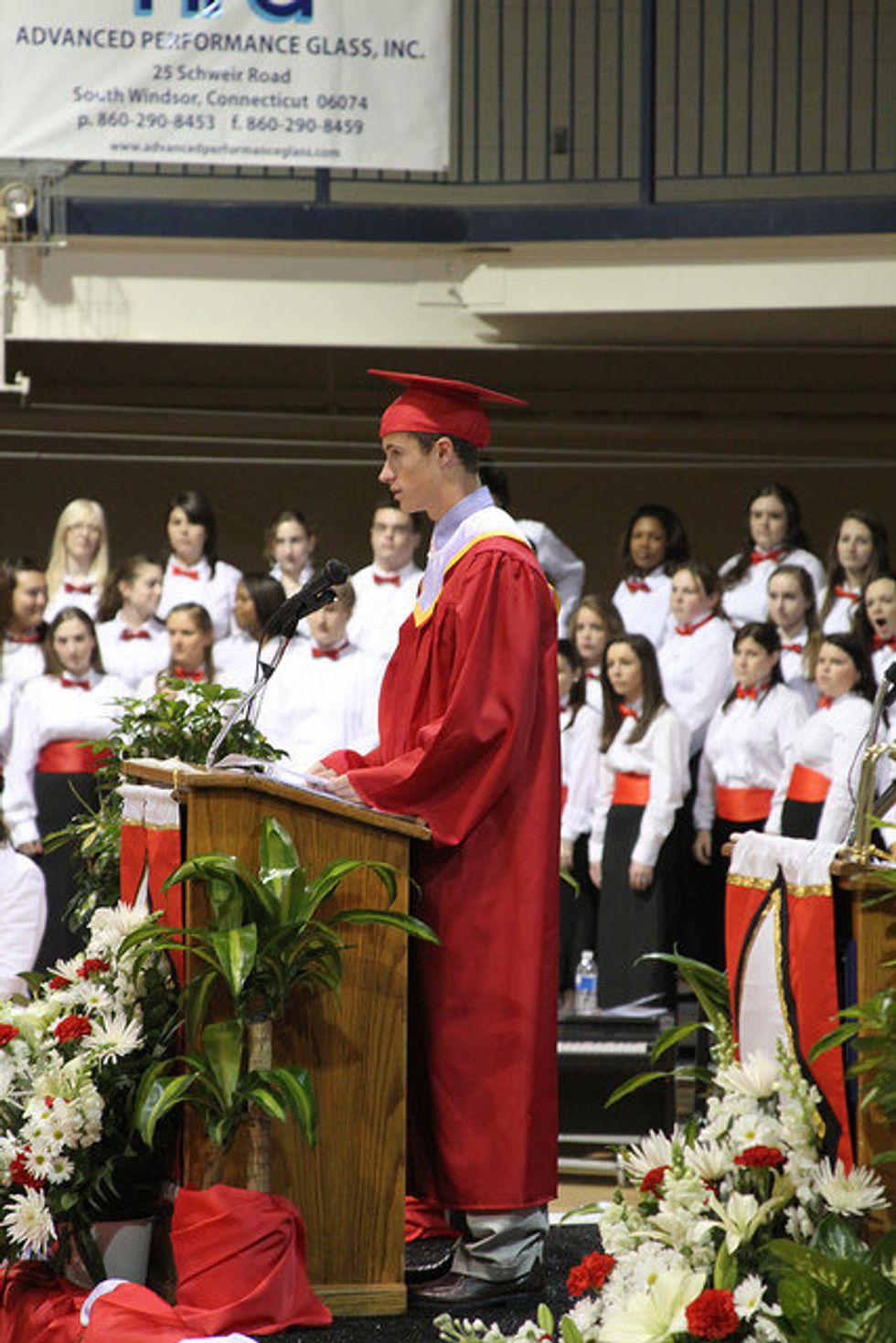 Naming a high school valedictorian used to be simple: The school looked at student grades and chose the senior with the highest GPA in the graduating class. But nowadays, picking a valedictorian has become a whole lot more complicated, and, critics say, overly competitive. To address the problem, some school districts in Kentucky are even going so far as to completely scrap naming valedictorians.
---
Officials say they want students to focus on learning and getting the most out of their classes instead of fixating on a competition to be the "best" student in the school. Indeed, for years schools nationwide have grappled with the problem of students who try to game the system by taking fewer honors or AP courses so they can be declared the valedictorian.
To solve the problem. Dave Marshall, the Bullitt County, Kentucky director of secondary education told The Courier Journal that instead of simply recognizing one high achiever, they'll recognize all students who excel academically. Beginning with this fall's freshman class, students will be able to "graduate 'summa cum laude' with a grade-point average of 4.25 or higher and 'magna cum laude' with a GPA of between 4.0 and 4.24." A system to choose which top student will actually give the valedictory speech during the graduation ceremony is still in the works.
photo(cc) via Flickr user Jim, the Photographer