Articles
Art Vending Machines in Vegas
Visitors will experience art at every turn at the new 2,995-room Cosmopolitan hotel and casino.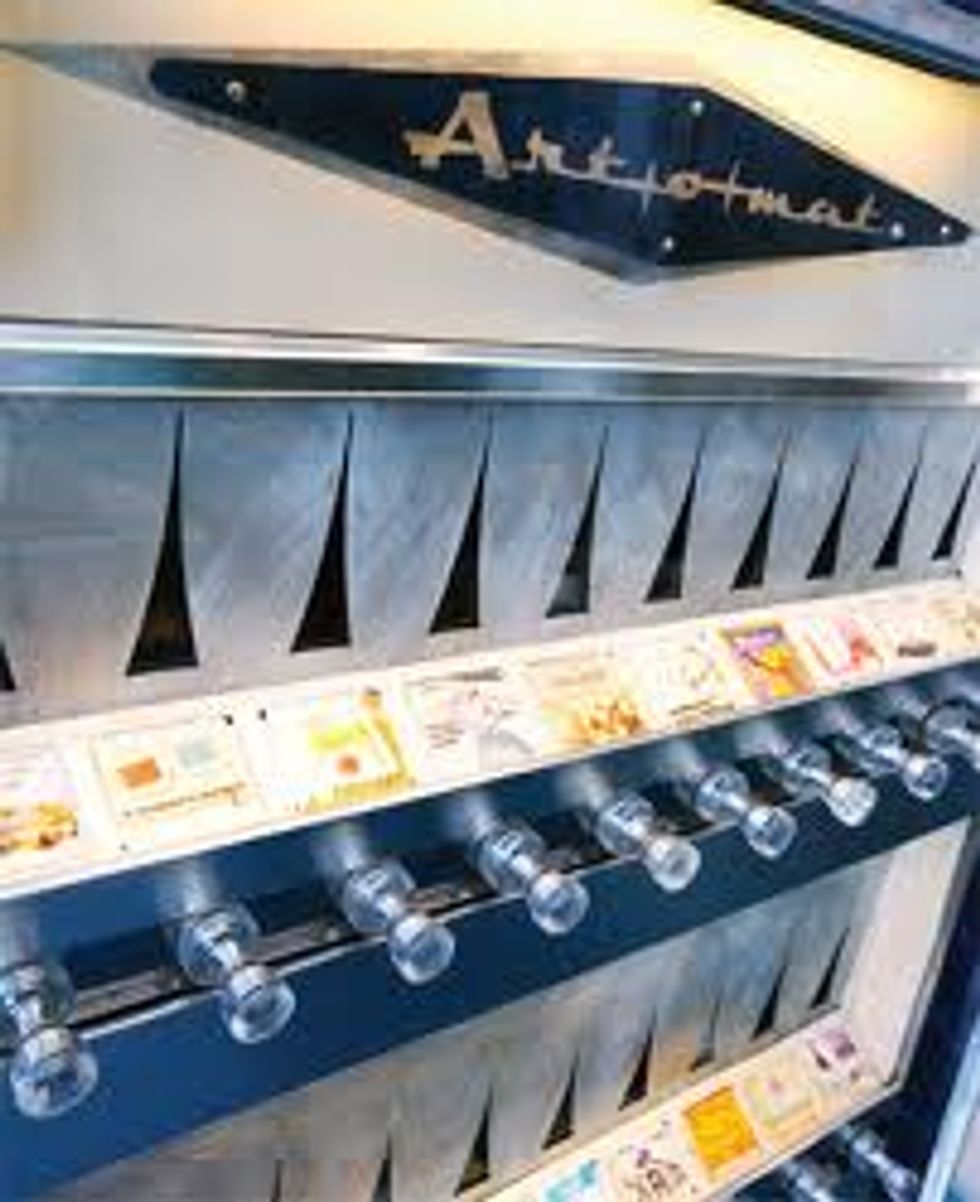 Say what you will about Vegas, but you'd be hard pressed to name an indulgence that couldn't be fulfilled somewhere within its city limits. Miles of faux sand beaches for sun worshipers. Football field-sized casinos for gamblers. Five star restaurants for foodies. Now, an entire hotel for art lovers.
The new 2,995-room Cosmopolitan hotel and casino is scheduled to open on December 15th, and when it does, visitors will experience Contemporary art at every turn, reports the New York Times.
---
The parking garages will also have art, in this case graffiti by names like Shepard Fairey and Kenny Scharf. And Clark Whittington, an artist from Winston-Salem, N.C., is planning to install six Art-o-mats, cigarette machines refashioned to dispense art. The machines, which first popped up in the '90s, are stocked with original pieces of art submitted by a network of more than 400 emerging artists from around the world. Patrons pay anywhere from $5 to $20 for a token for the coin slot and in return receive a small work of art.

\n
Bringing a level of authority to the table, the Art Production Fund—the organization that placed art on top of New York taxi cabs earlier this year—helped curate the hotel's numerous exhibits. We hear that guests will even be able to watch artists in residence at work.