Articles
Australian Bike Path Uses Recycled Ink Cartridges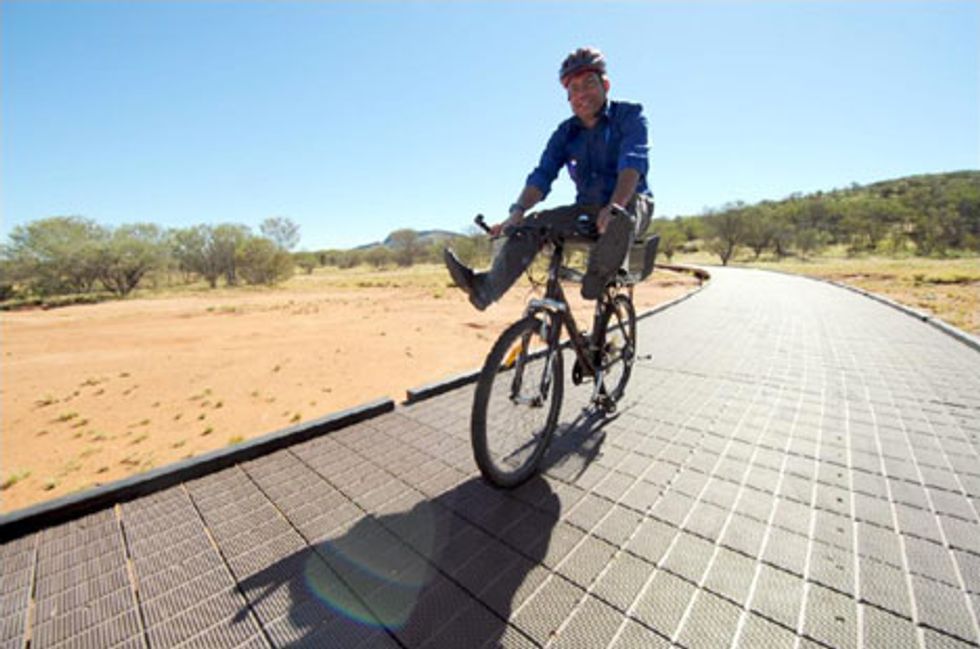 The bike path connecting Australia's Alice Springs and Simpsons Gap requires sweat, sinew, and a whole lot of empty ink cartridges.
According to Treehugger , West MacDonnell National Park recently built a 17-kilometer (10.6-mile) bike path out of the recycled cartridges to connect the two destinations. By making reusing the materials, the park kept the price tag of the path and a new viewing platform down to just $130,000.
---
Aussie newspaper Centralian Advocate has a little more on the innovative path:
Parks and Wildlife Minister Karl Hampton stated, "Every year more than 120,000 people visit the magnificent West MacDonnell National Park, and by investing in our parks we are able to ensure visitors have a unique experience while we protect our environment... In keeping with our government's commitment to sustainable development, the bridge is made from recycled plastic decking or Replas, saving landfill, trees and ensuring a longer life with less maintenance. Alice Springs has a great bike culture and with the upgrades complete, residents can enjoy a short ride after school or work or longer weekend explorations, while tourists can get to know and enjoy the natural environment around the town."

\n
Considering how many used ink cartridges end up in landfill sites, the bike path seems like a smart way to cut back on waste and save the park money on future upkeep.
Photo via the Centralian Advocate