Sexist Ad Backfires Hilariously
The South African pen company is scrambling to erase the damage.
08.12.15
In an embarrassingly bad attempt to celebrate National Women's Day, pen manufacturer Bic South Africa is currently suffering creative Internet backlash after they published a sexist ad on their Facebook page. Their ad (below), seems to imply that while men are great at thinking, the real strength of female workers is how they excel at looking good (the company since has issued an apology). Check out some of the funniest user-created ads parodying their dumb message below.
The Original
---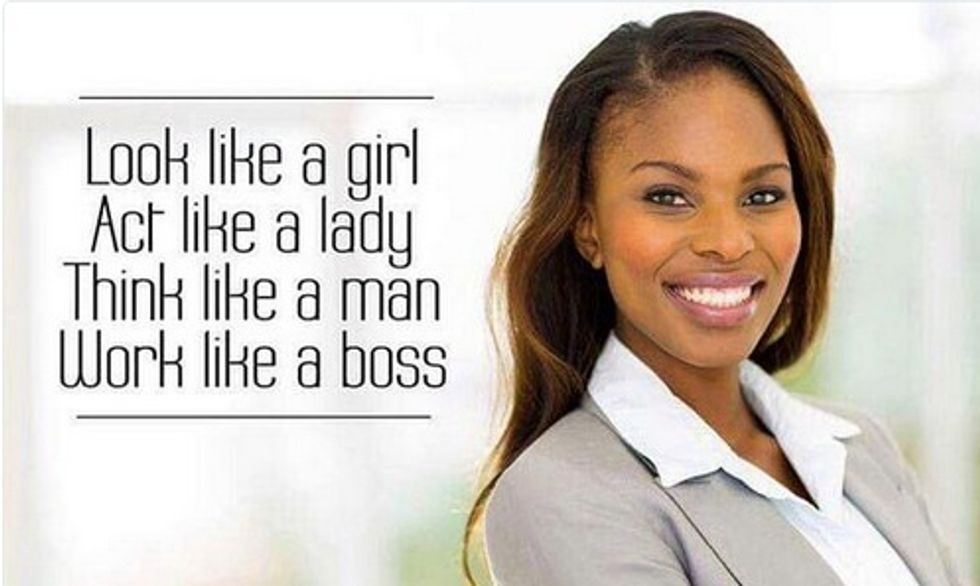 The Parodies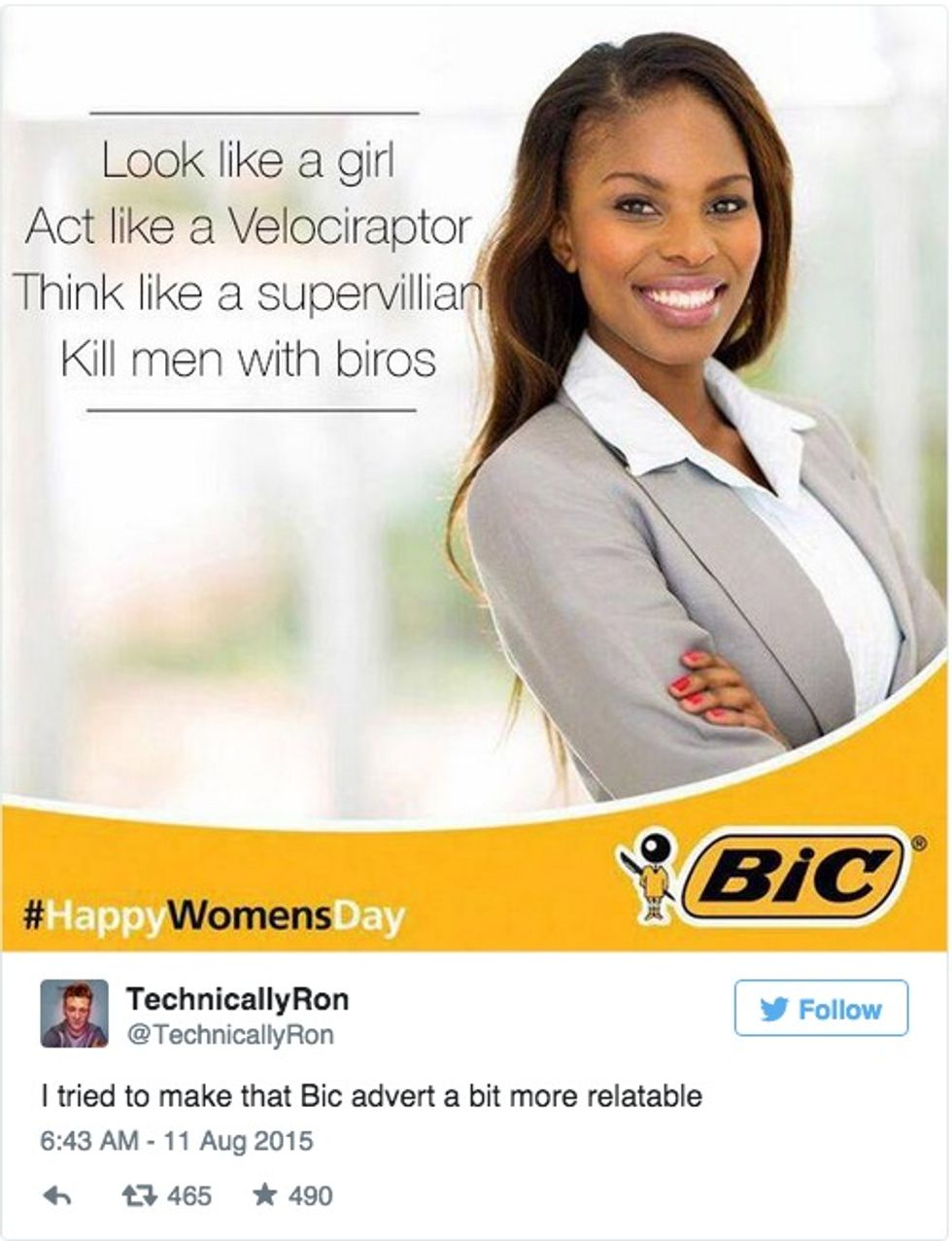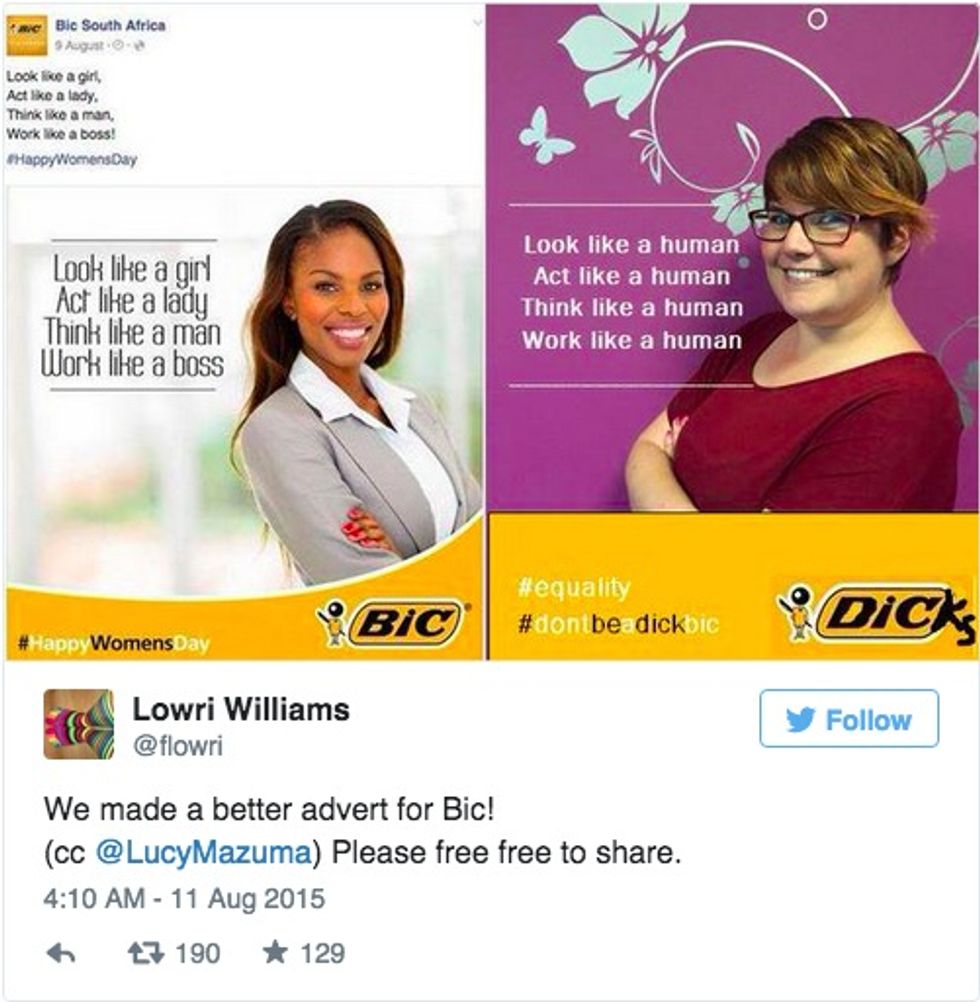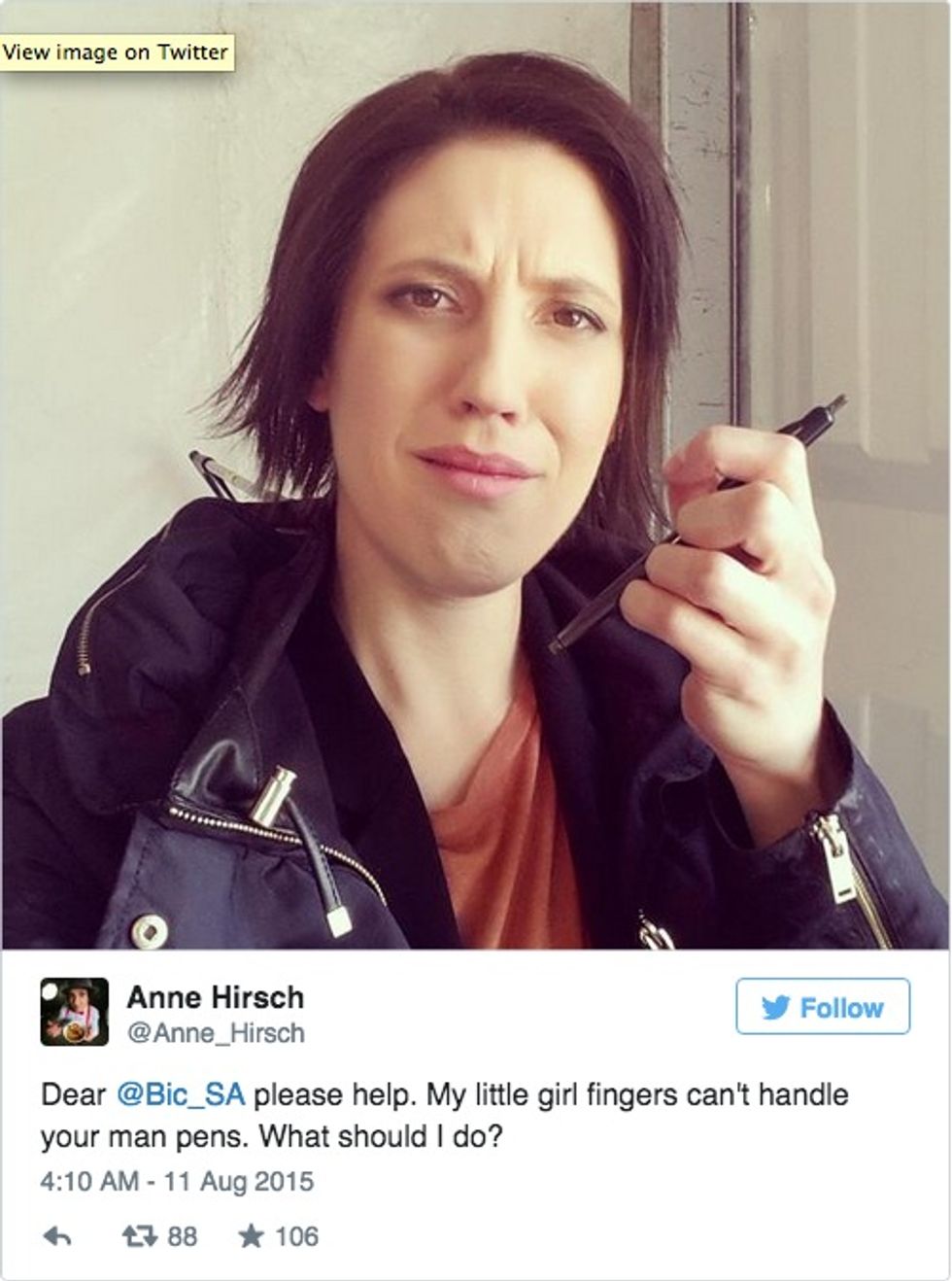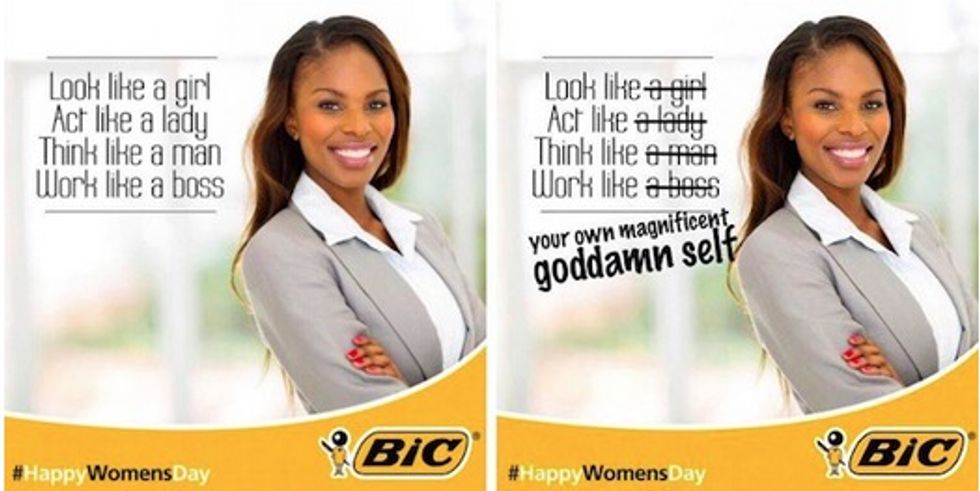 (via Design Taxi)
Articles