Bees in the Newsstand
The Wooster Collective talks to Bumblebee about narrative, bee-based street installations. What is it...
11.12.09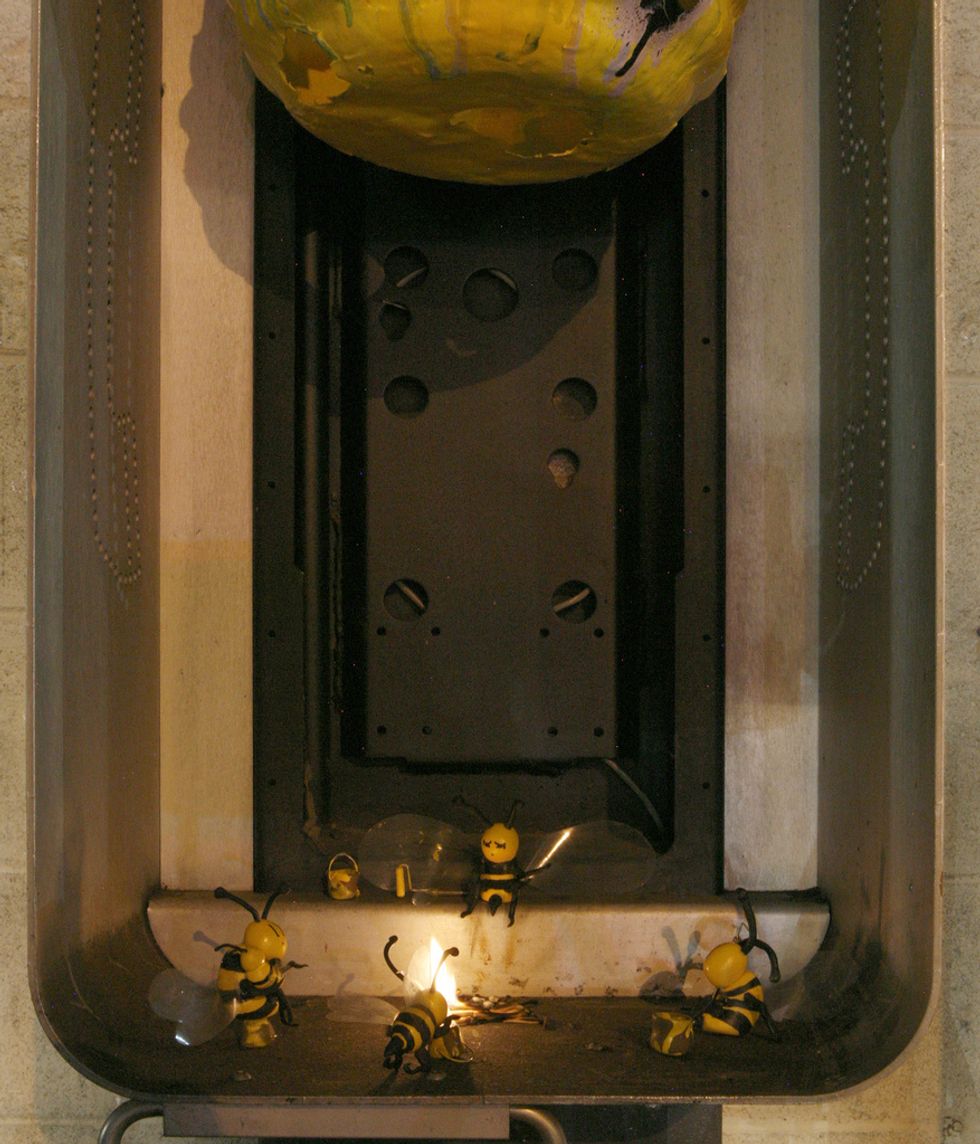 The Wooster Collective talks to Bumblebee about narrative, bee-based street installations.
What is it
about Bumblebee's work that we find so interesting? First, he focuses on bees, the ever important-yet disappearing-insect that is so essential to human existence. Second, his "street furniture" of choice are the plastic newspaper boxes and abandoned phone booths once seen as important to our daily lives. Finally, he integrates the internet to add an online narrative to his work (the pictures of
his work on Flickr
are annotated to tell a story). We hope you enjoy discovering these urban beehives as much as we have.
WOOSTER:
Why did you choose the specific placement?
BUMBLEBEE:
The "newspaper stand" is fast becoming a forgotten way to communicate with the public. With more online news subscriptions being made, newspaper companies are leaving these structures abandoned. I want to use this endangered species as a way to communicate with the public once more. This is achieved using the concept of "site specific" in the real world as well as the online world, and also by introducing a different concept: "time specific." This technique helps to create a story on the street as well as the webpage in which the images are added to. Each newspaper stand represents a single page in the story called: "The Story of How Things Came to Bee." Once the newspaper stand is placed back in the location from which it was originally borrowed, a picture is taken at the exact time in which the story takes place. Adding the images to the webpage, allows for a narrative to be created by using "notes"(these are viewed by scrolling over the image) which can not bee seen on the street. Lastly, a map showing the locations of the newspaper stand is on the site as well, allowing the online viewer to travel to each location and view these scenes in real life.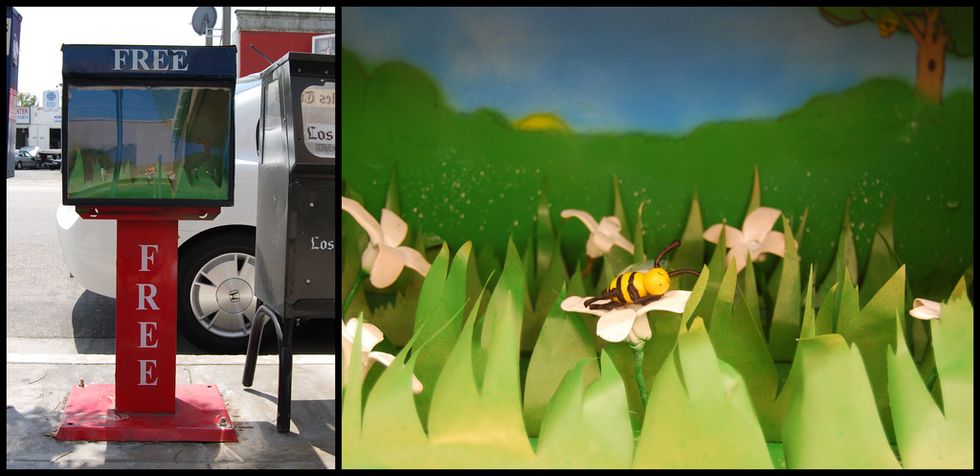 ---
W:
What do you think your piece adds to subtracts or subtracts from the community?
B:
My pieces add new life and purpose. It subtracts the unloved and forgotten.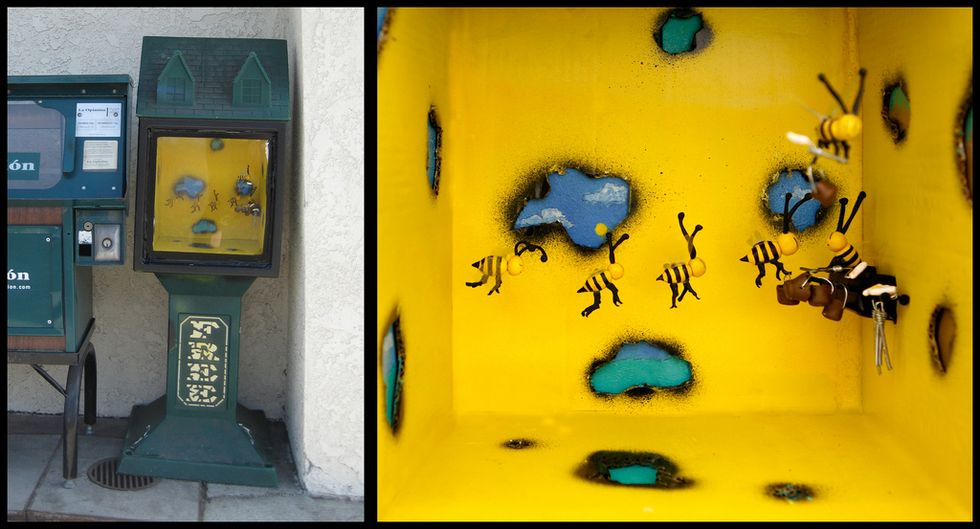 W:
What is inspiring to you now?
B:
Vintage story book and old board game illustrations.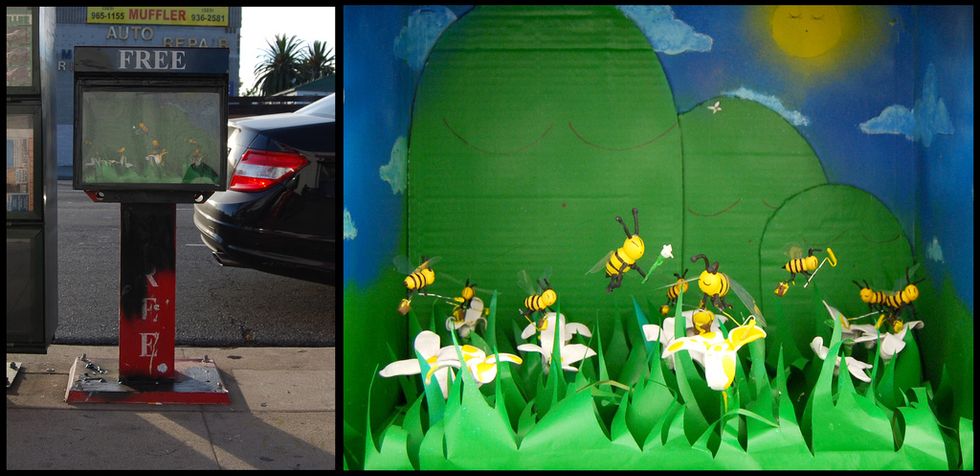 To read "The Story of How Things Came To Bee" and see more of Bumblebee's work,
check out his Flickr page
. To see more great street art, visit
The Wooster Collective
.
Articles