Articles
Cycling activists from the LA Bike Working Group in Los Angeles are trying to get the city on board with their Backbone Bikeway Network, a...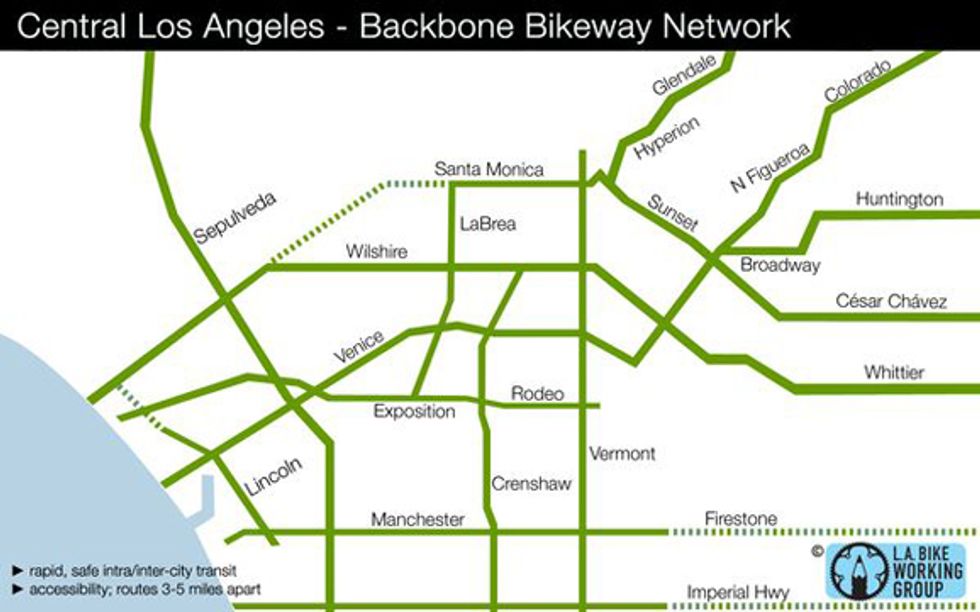 ---
Cycling activists from the
LA Bike Working Group
in Los Angeles are
trying to get the city on board
with their
Backbone Bikeway Network
, a "freeway system for cyclists." It would create long-distance bike routes along many of the city's main existing arteries. This is a great idea. The fact that this network is simple and runs along routes people are already familiar with would really help give aspiring cyclists the confidence that they could actually get across town on a bike.