Articles
Behold the Betacup Challenge Winner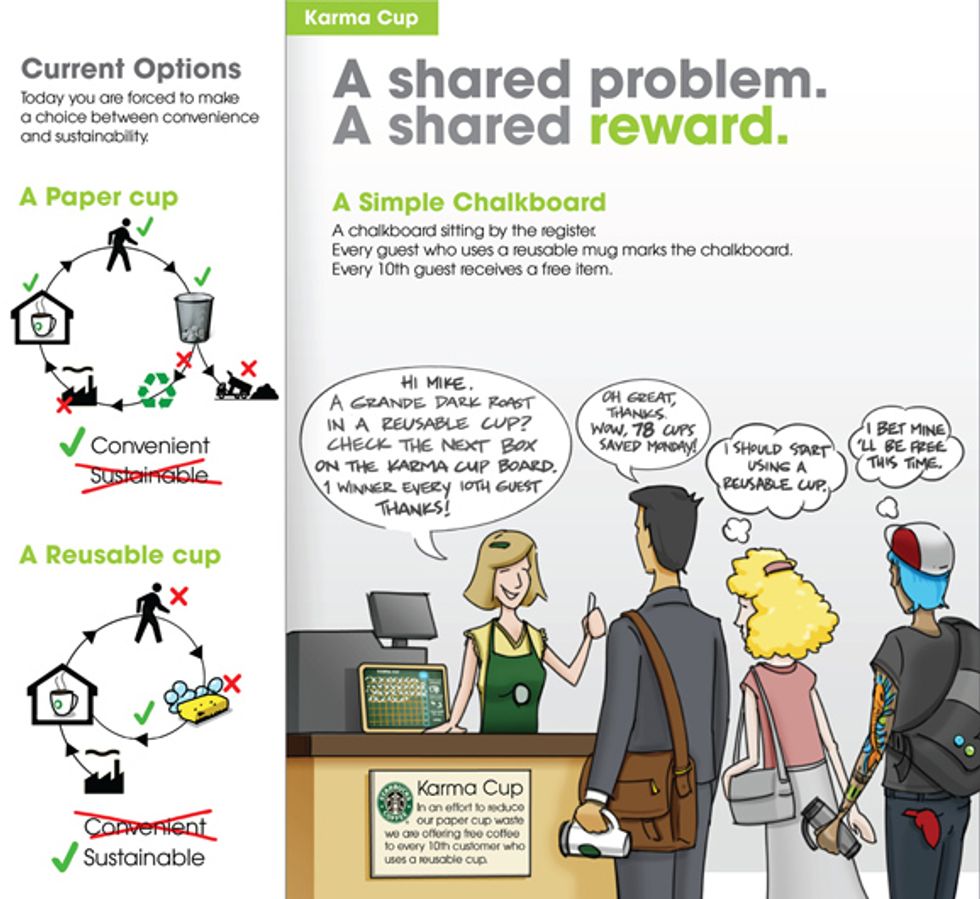 We've been following this Betacup project with interest. The challenge: to design a solution to the problem of the wasteful disposable coffee cup. See this post for the background.
---
Yesterday, the winning idea was announced. Check it out above. Unlike some of the other entries, this one, called the Karma Cup, redesigns the coffee-shop incentive structure rather than the cup itself. Here's how it works: If you bring a reusable cup in, you get to mark a board by the register. Every tenth person to mark the board gets a free coffee. No reusable cup? You're not part of this shared rewards program.
It's brilliant. It's like a frequent buyer program, but the points, and the free coffee, are shared by the people who bring in their own cups. That really adds an element of camaraderie to a behavior that's inherently socially-minded, which is exactly as it should be.
You can see all the finalists and runners up here.