Articles
Aunt stirs up controversy after posting photo of herself breastfeeding sister's baby
Is all the anger really worth it?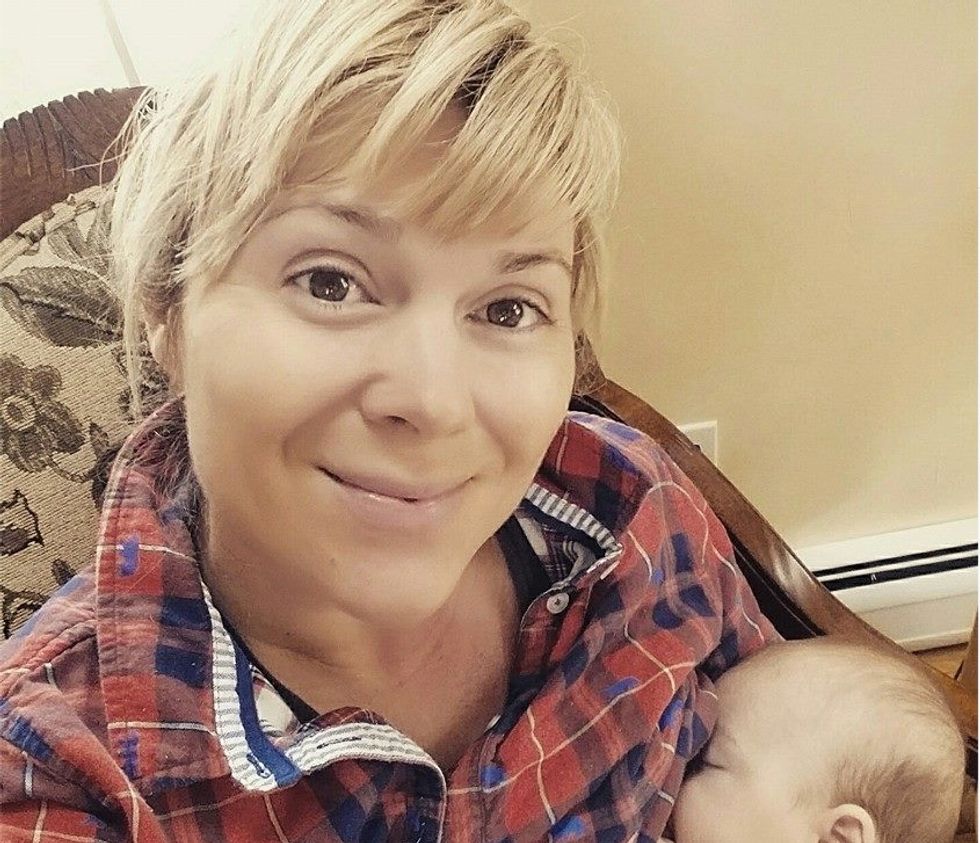 Mother of three Meg Nagle ignited an internet firestorm of controversy after recently posting a photo of herself breastfeeding her sister's baby to her Facebook page. Nagle, who was watching her nephew while the baby's mom was at work, decided to nurse the infant herself after the four-month-old refused to drink his mother's milk from a bottle. Nagle, who's an international board certified lactation consultant (IBCLC), told LittleThings that her sister had given her permission and that the child fell asleep immediately.
Still, many people thought her actions were disgusting and wrong and didn't hesitate to publicly express their disapproval. Nagle, however, is unfazed. She believes that it's important to bring awareness to wet nursing, often the only option a mom has to deliver the important nutrients that come from breast milk.
---
The offending Facebook post here: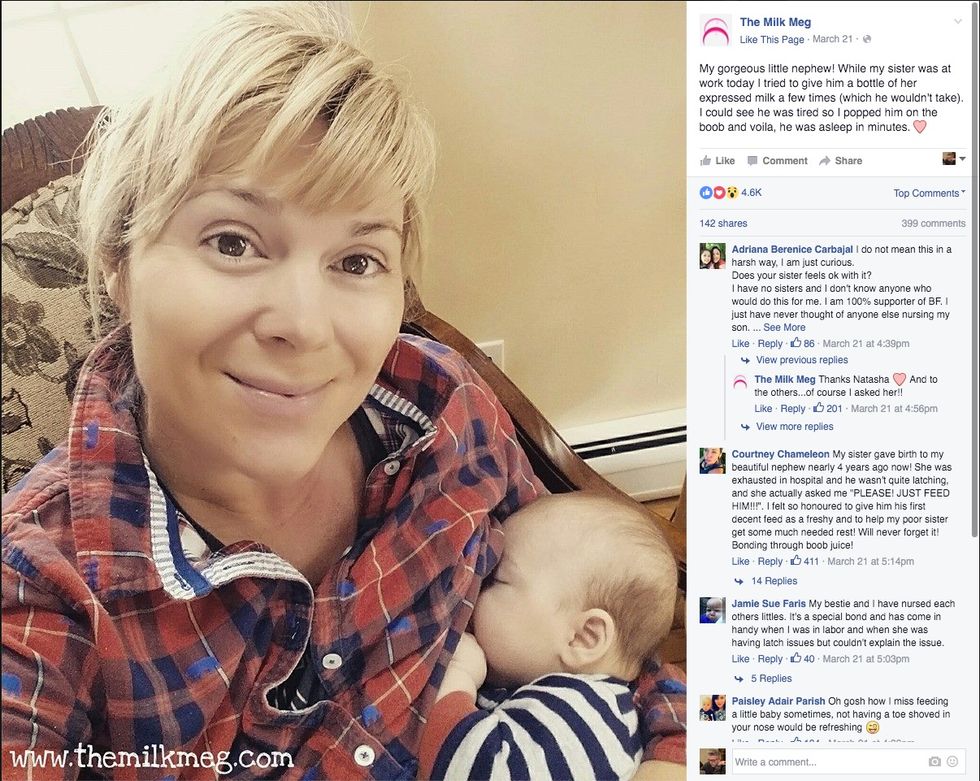 Photo by The Milk Meg