Donald Trump's Ridiculous Brexit Tweet Is Getting Some Amazing Replies
6 of the most enjoyable responses.
06.25.16
After the surprising results of the 'Brexit' results out of the U.K., a very not surprising thing occurred on Twitter: Donald Trump posted something ridiculous.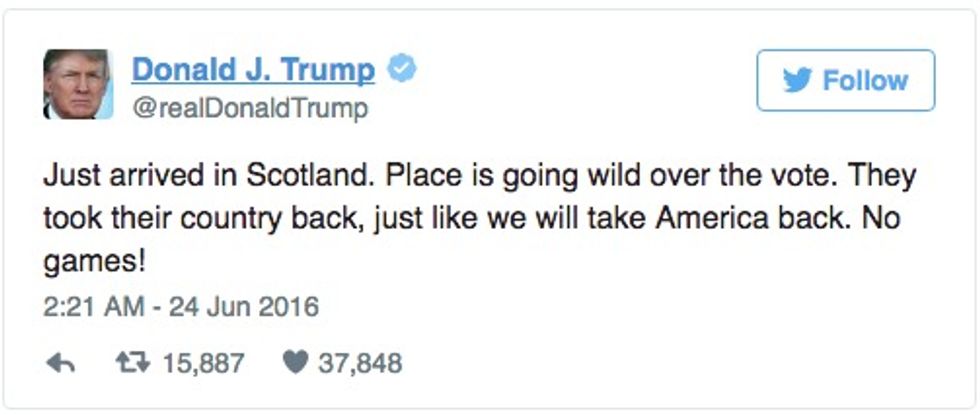 ---
There are many things that make his comment silly (like the potentially devastating effects on the global economy), but it's the reference to Scotland's supposed rejoicing the vote that's got tweeters across the pond in such a tizzie. Apparently, nobody told Trump that Scotland actually voted 62% to 38% to remain in the European Union. Here are some of Twitter's most brilliant (and very British) responses to the presumptive Republican nominee.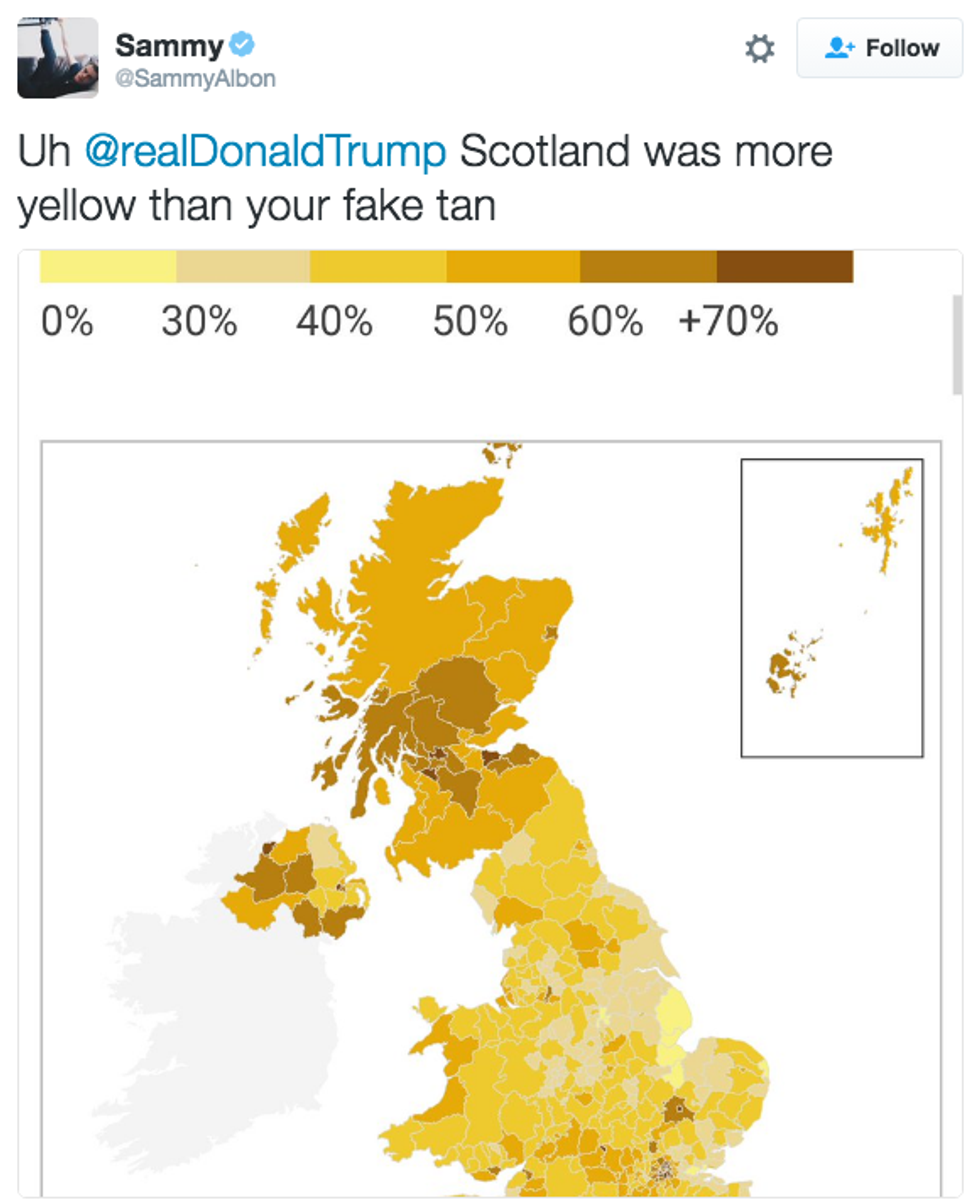 Articles