Articles
In an unprecedented move, LAUSD is working with the local teachers union to make a protest of education cuts happen.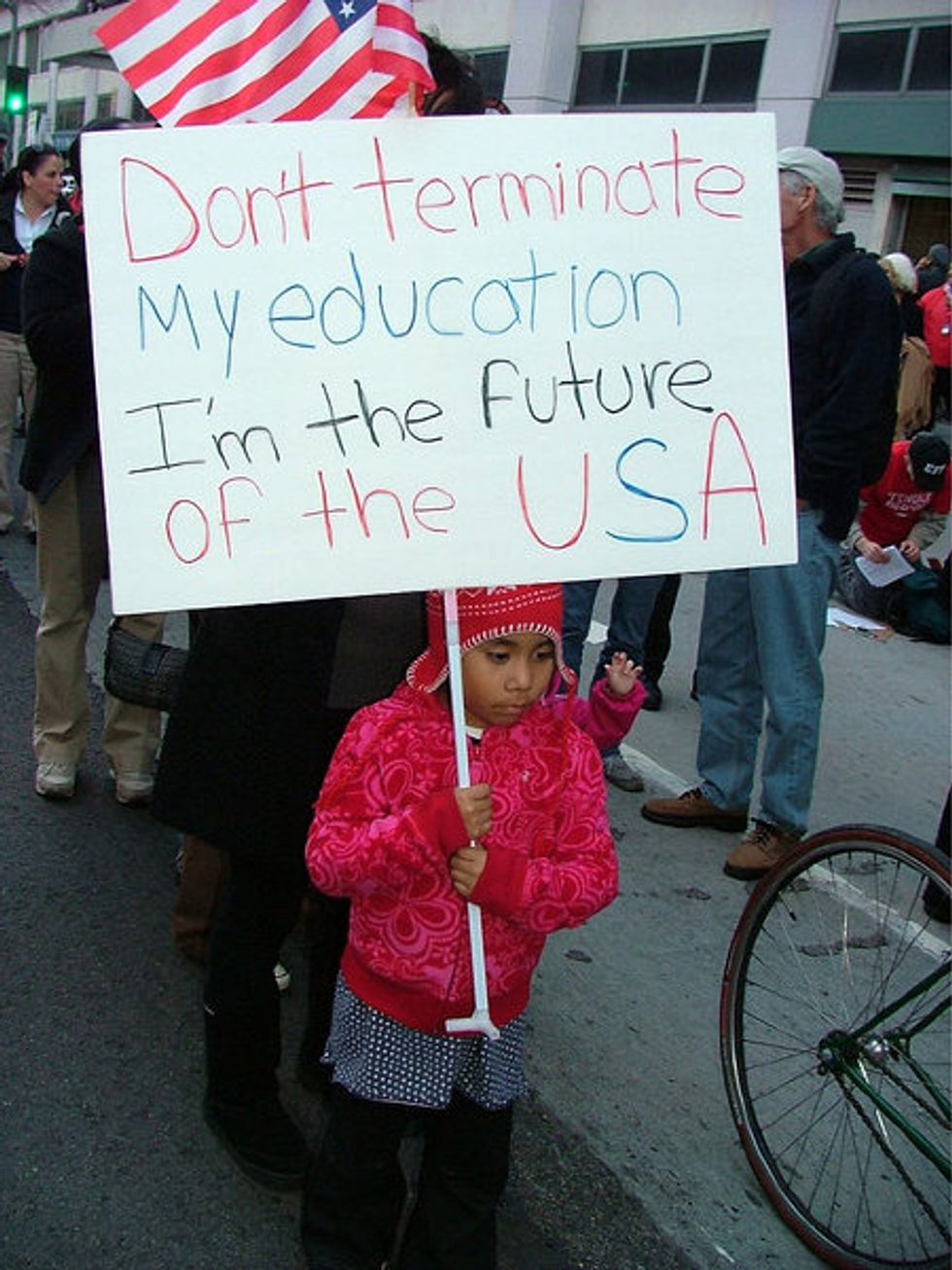 Just how bad is California's education budget crisis? In an unprecedented move, the Los Angeles Unified School District plans to dismiss students early on Friday, May 13 so that teachers and other school staff can protest proposed cuts to education. In fact, the nation's second largest school district is in such a financial crisis that they're actually working with the local teacher's union, UTLA, to make the protest happen—a very rare thing.
---
Teachers originally planned to hold their anti-cut demonstrations in the morning before school and during the first hour of classes. But Superintendent John Deasy and other district officials suggested shortening the school day and moving the protests to the afternoon so that the administration of state standardized tests won't be affected. Deasy has also pledged that teachers can protest the state cuts to schools "without loss of pay or other consequences."
Why is LAUSD being so accommodating? California's schools have already endured almost $20 billion in cuts over the past three years. If state legislators don't agree to put a measure on an upcoming election ballot to extend the taxes that fund schools, there will be an additional $2.3 billion in cuts. LAUSD alone is looking at a deficit of almost $408 million this year. This spring more than 5,000 teachers and 2,000 other district staff received layoff notices.
On top of the teacher and staff layoffs, Deasy told Voice of America News that unless the budget situation improves "We are cutting all of our librarians, our nurses. We would be forced to close and consolidate schools." And, if the cuts go through, there are rumors that the district will need to shorten the school year by 20 days.
Teachers plan to first protest in front of schools and then hold a huge city-wide rally in Downtown Los Angeles. All this protesting will cut into class time, of course (the district made it clear that teachers need to make up the time they spend protesting later in the school year). But not protesting might mean the collapse of Los Angeles's school system.