Articles
Hundreds of Los Angeles Students Walk Out Over Plan to Fire Teachers
Despite a 26 percent dropout rate, students at Huntington Park High School are against a school turnaround plan.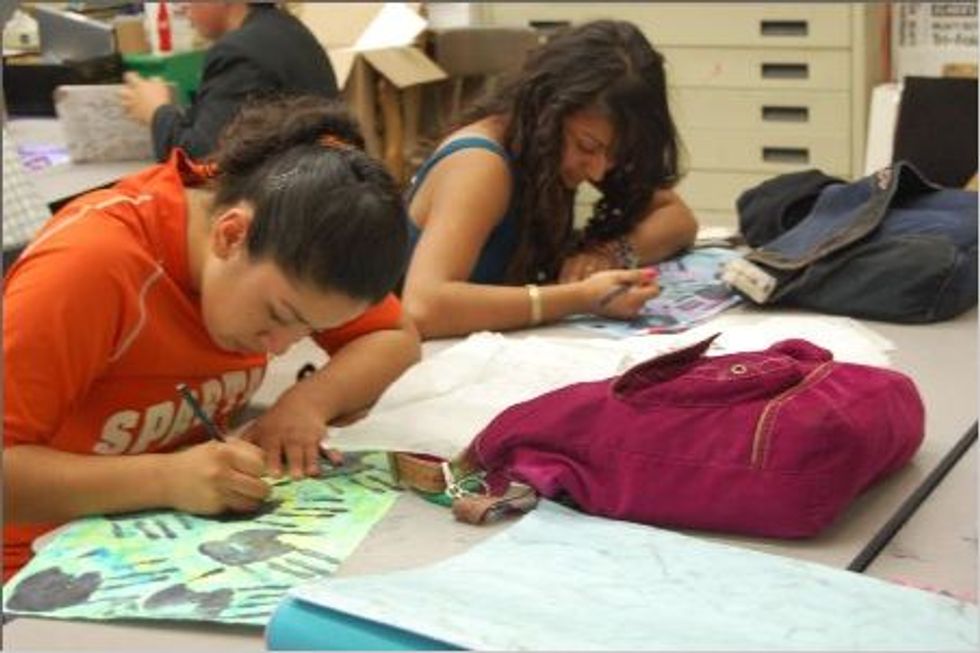 Los Angeles' Huntington Park High School may have a 26 percent dropout rate, but students there
protested on Tuesday
over a decision to replace at least half of teachers and other campus employees as part of an aggressive school turnaround plan. Despite student opposition, the plan was unanimously approved by the Los Angeles Unified School District board.
One walkout participant told the Los Angeles Times that approximately 300 student protesters gathered in a central area and refused to go to a 10 a.m. class. They then marched seven miles to the district headquarters in Downtown Los Angeles. Another participant named Joey said that students are angry over "both the dismantling of the school and exception that is being made for Libra Academy, a new small school on the edge of campus." Libra's test scores are higher, which is why it's being exempted from the plan, but students "find it very unfair that the adjoined school Libra with its hand-picked higher-achieving students will not be affected by the change."
---
Once they reached the school board headquarters, students chanted "Fight for rights" and "Save HP." Eleventh grader Jonathan Rojo expressed disappointment over the firing of the teachers, saying "The school will be messed up and disorganized."
Throughout the education reform discussion, we rarely hear the voices of students, so it's pretty interesting that despite standardized tests showing a mere 5 percent of Huntington Park's 4,200 students are proficient in math and only 24 percent are proficient in English, they want to keep the teachers currently working at the school. But, now that the turnaround plan is approved, a new staff will start working on campus by July.
photo via Huntington Park High School