Articles
California Takes a Step Towards Executing People Again
Judge Jeremy Fogel is heading back to San Quentin to see if the execution facility there is, er, up to snuff.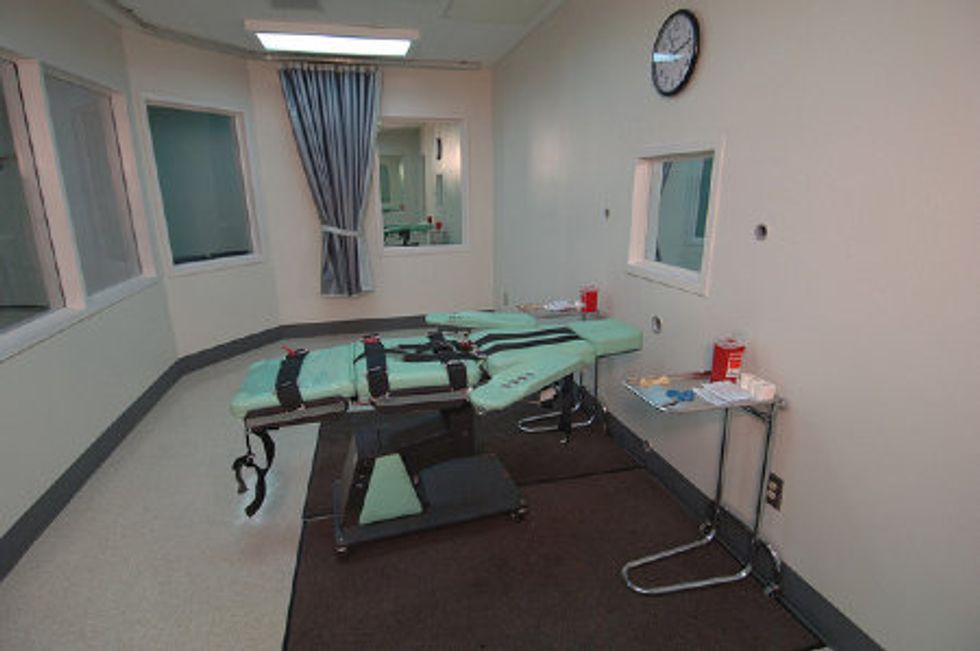 Five years ago, San Jose federal judge Jeremy Fogel shut down executions in California when he found that the facility in San Quentin was rife with problems. It was small, poorly lit, and too cramped to allow the workers carrying out the procedure to see what they were doing.
Today, Fogel is heading back to San Quentin to see if the state's new facility (pictured above) is, er, up to snuff.
---
California officials must show they've addressed Fogel's previous concerns that the state's execution method was "broken," from poor training of execution team members to an antiquated death chamber. The state, under orders from former Gov. Arnold Schwarzenegger, spent years revising its lethal injection procedures—and now Fogel is reviewing whether the state has done enough to ensure it can carry out humane executions.

\n
Even if the new facility satisfies Fogel, there will still be questions about whether the state can get sodium thiopental, an anesthesia that's used as the first drug in the three-drug execution procedure that isn't manufactured in America anymore. Meanwhile, there are 720 inmates on death row.
If we were to just scrap the death penalty in California, "the $137 million annual cost of maintaining the criminal justice system would drop to just $11.5 million." That's $125.5 million saved. The state could really use that money right now. And that's to say nothing of the moral objections to capital punishment.
Photo courtesy of the California Department of Corrections