Articles
Can Youth Baseball Save a Remote Chinese Town from Segregation?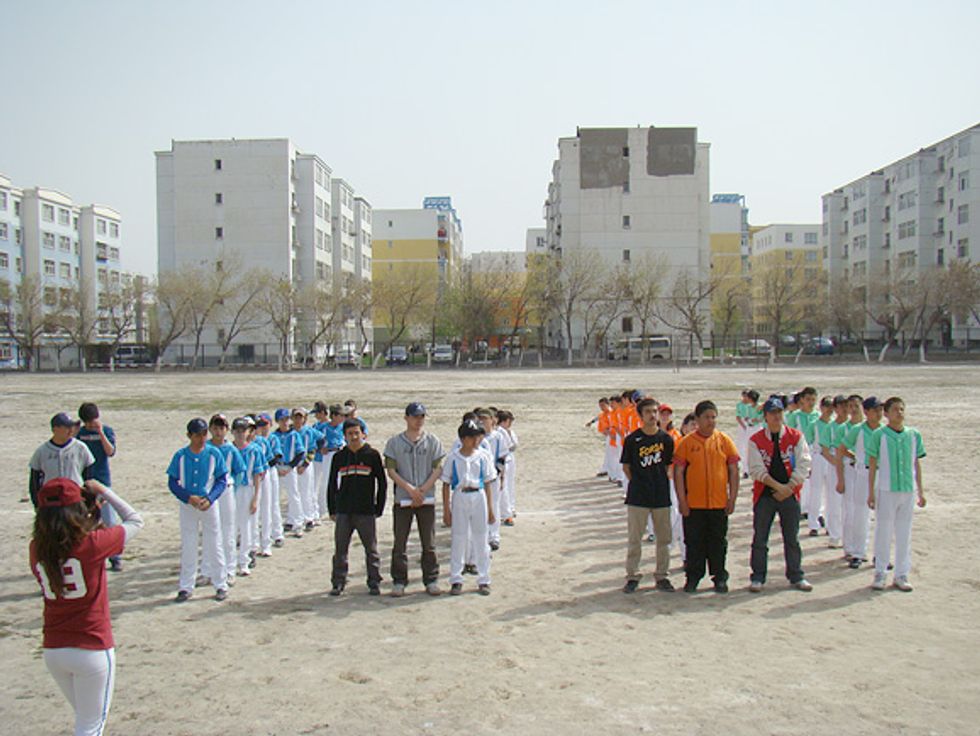 Anyone writing
about ethnic strife in China's remote Xinjiang province has an obvious opening anecdote: Han Chinese in the region run their clocks on Beijing time, but the large local Uyghur population goes by earlier hours. Tensions between the two groups—which came to worldwide notice during last summer's clashes in the capital city of Urumqi—run old, deep, and overt. Segregation is even sanctioned in Xinjiang University dorms.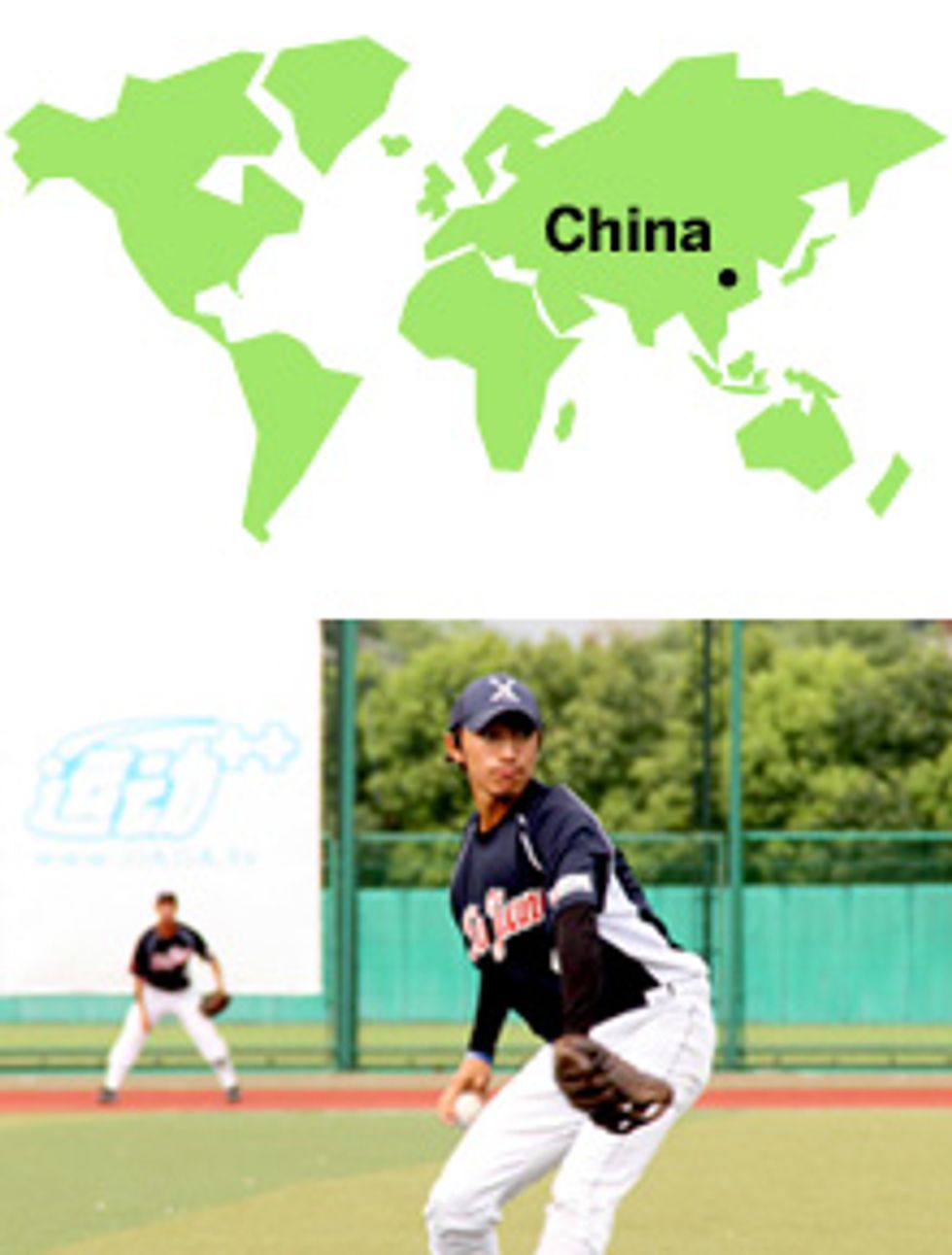 ---
But in the last few years, a group of students at the school has found an unlikely palliative in the form of an integrated baseball team. "Baseball is not a popular sport in China, especially not in Xinjiang," says Parhat Ablat, a recent graduate and the team's former captain and all-around guru. Perhaps that's made it an ideal blank slate. Working with donated equipment, Ablat—whose mission is the subject of a recent documentary titled
Diamond in the Dunes
—has mentored his charges in the fundamentals and arranged for them to travel to distant games against far more experienced teams.
Now, Ablat is extending the sport's reach in the region through the Xinjiang Baseball Foundation, which is focused on developing a substantial youth program. "I am working to start six more young kids' teams (from the age of 10 to 15) in the next year, and two more college teams and two high school teams in next two years," Ablat says. In his way will be everything from Xinjiang's fierce desert climate—"extremely cold in winter and damn hot in summer," as he puts it—to the constant need for bats and gloves. But like any good coach, Ablat would rather talk upside: "The goal is to get rid of the soul weakness that all the Uyghur people have now, and train them to be strong through baseball."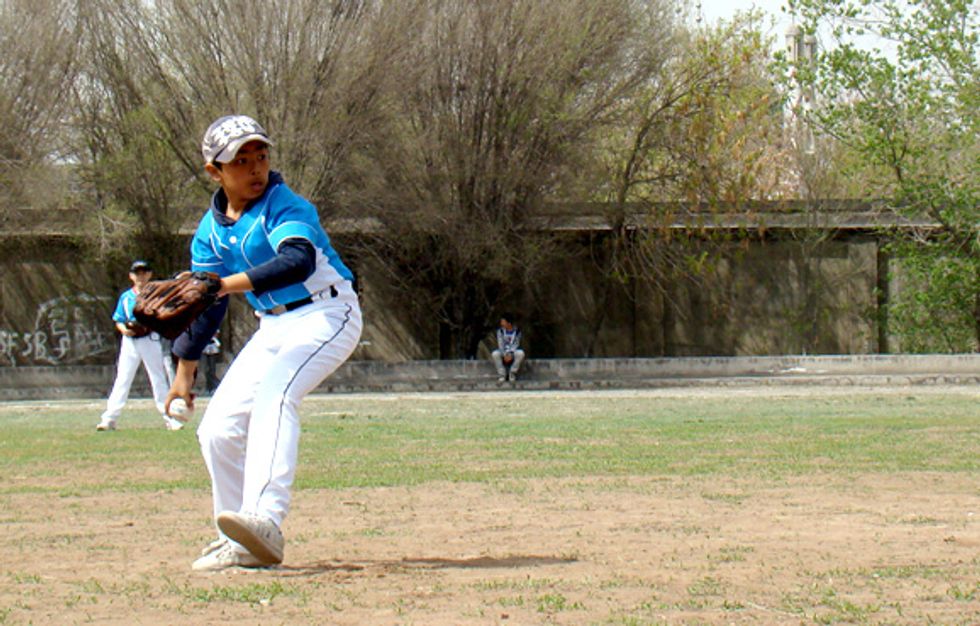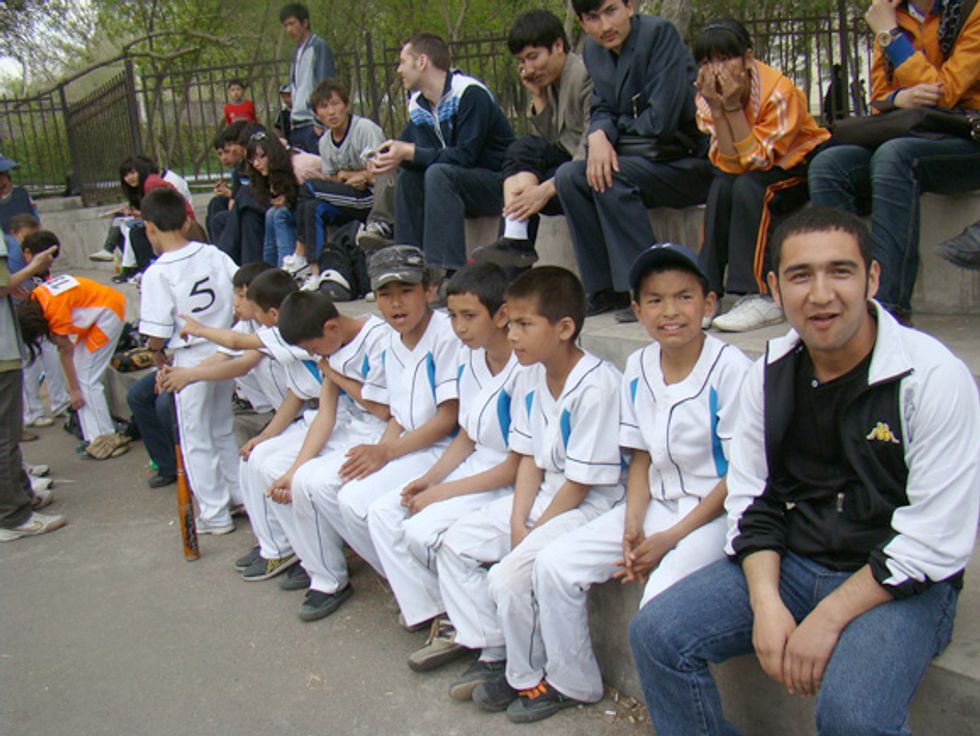 Photos courtesy of Parhat Ablat