Articles
City Year: Next Steps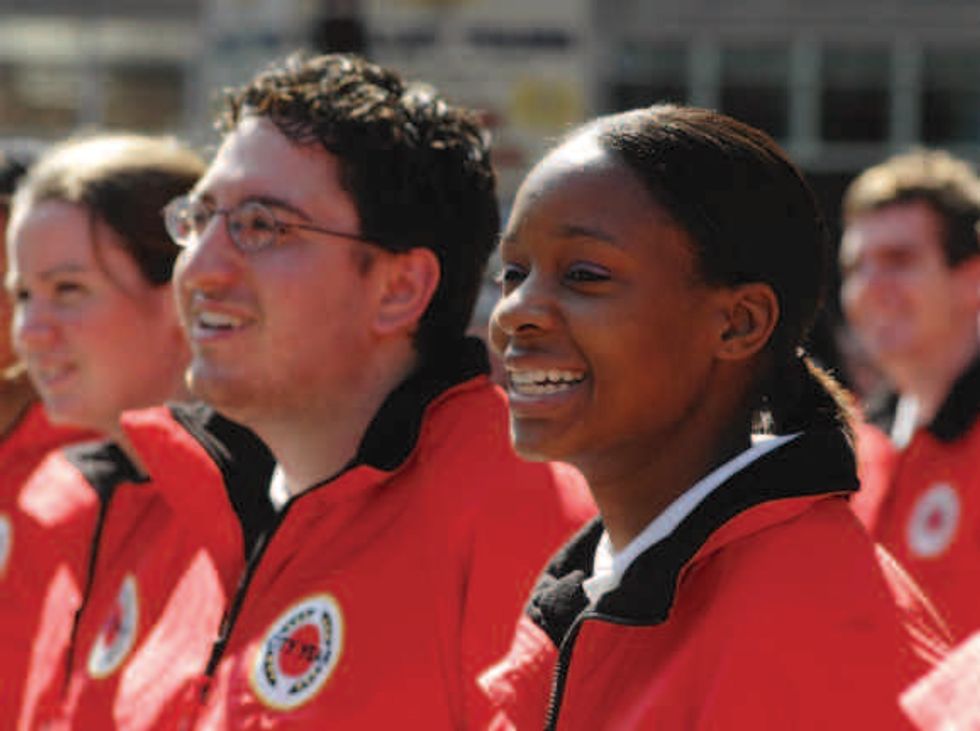 ---
City Year corps members based in Los Angeles write about their experiences.
One thing almost no one tells you about a year of service is that the end of the best year of your life can be even harder than the beginning.
About two months before my graduation from City Year Los Angeles, I was spending a lot of time during the late-night journeys home thinking about what came next. My mind was still filled with the questions I had debated all year: What kind of plan did I need to help Tomas learn the entire alphabet before the end of the year? What strategies or techniques could I use to make sure Alex and Joey were prepared for their upcoming standardized tests? But now something entirely new had entered the equation. As my mind raced through possibilities for my students, I was also desperately trying to distill City Year for myself, to create goals, to plan my future.
Now, two months after completing my commitment, as I settle back in at home in Danbury, Connecticut, I understand that the reflection process is continuous and that City Year's lessons are as diverse as its volunteers. For one thing, the city of Los Angeles opened my eyes to how blessed the people of my hometown truly are, and the children and people I met have left something in my heart that I can only hope I'll never lose. For another, the year filled me with an endless passion to keep working to save the world even if it seems impossible—a difference made to one person is still a difference. But perhaps the most important takeaway is that City Year's real lessons will be surfacing weeks, months, and potentially years into the future. I know days will come when I'll be walking in a mall or sitting in a restaurant and I'll see a little girl or boy that reminds me of one the children I worked with this year and I'll wonder how they're doing now.
On June 17th, City Year Los Angeles graduated 150 young adults with more knowledge, love, and understanding than we had before. A group of people who, because of the shared experience, may become better parents, coworkers, activists, and simply better human beings because of it. And despite our different backgrounds, we learned that whether we were serving in a park or hanging out at a bowling alley after work, we presented something unusual—a group of people from all over the nation choosing to do something together, choosing to serve in each other's company because it was something we all loved to do.
As for me and those long bus rides home, my head filled with end-of-year jitters and questions about my future, I now know that I want to be a teacher some day. Although I still plan on majoring in human services when I go back to school, education is something I will continue to explore. City Year Los Angeles also connected me to a community of young adults in Los Angeles passionate about attending college. Someday I would love to be able to go back and provide the support to make that happen. As I have learned, there is always more work to be done, but I take comfort in knowing that next year's corps will continue to carry on my legacy.
Kristin Harrison serves as a City Year after-school coordinator in Los Angeles.