Learning of the death of a popular entertainer is hard, but it's especially tricky when you happen to be the entertainer who supposedly died. Such was the case when Irish comedian Dara O Briain was on the road, performing in Australia. He received this tweet from a fan, informing that, tragically, he had died way back in Ireland in a car crash.
---
(I will leave you alone with your grief for a moment.)
….
….
The link to the article, which has since been deleted because it was negligently nonfactual, read:
"An Irish stand up-comedian and television presenter, Dara Ó Briain passed away early hours of this morning after the vehicle he was travelling with fell into a ravine along the Patrick Street in Dublin city centre after colliding with a government vehicle."
Here's a screenshot of the lead image, as disturbing as it is incorrect: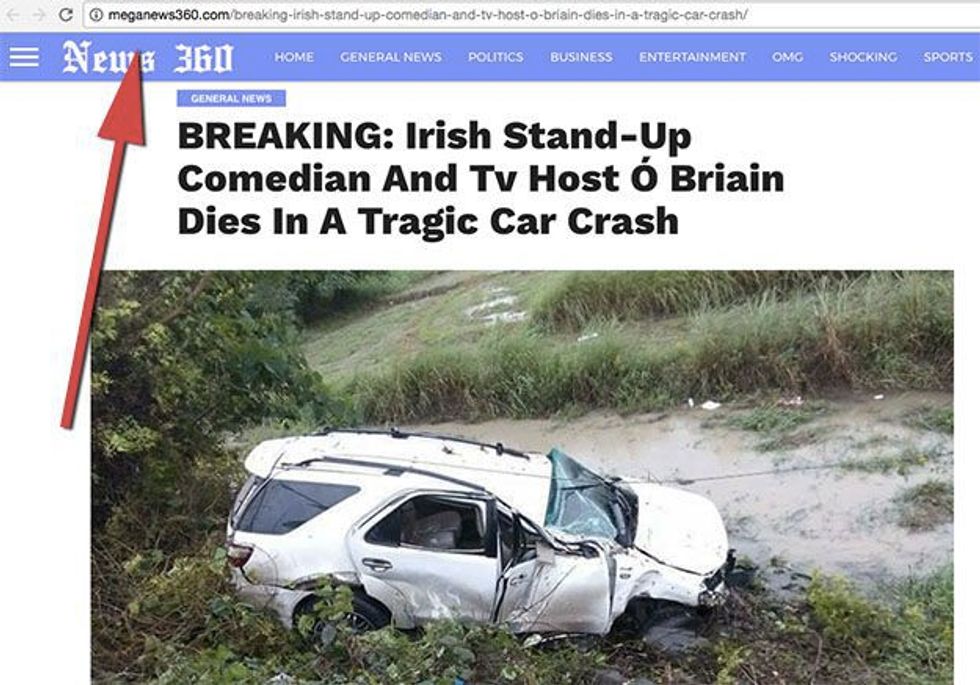 Megan News 360
Dara's response, via Twitter, was pretty terrific.
"Huge if true."
If you're wondering what the origin of the fake story was, that's a simple enough case to crack. The site publishing the story is a clickbait fake news outlet, which is why we're not linking to it in this story.
Some quick work from Mashable shows that this type of thing is the site's bread and butter, even roping beloved actress Charlize Theron into their purveyance of lies.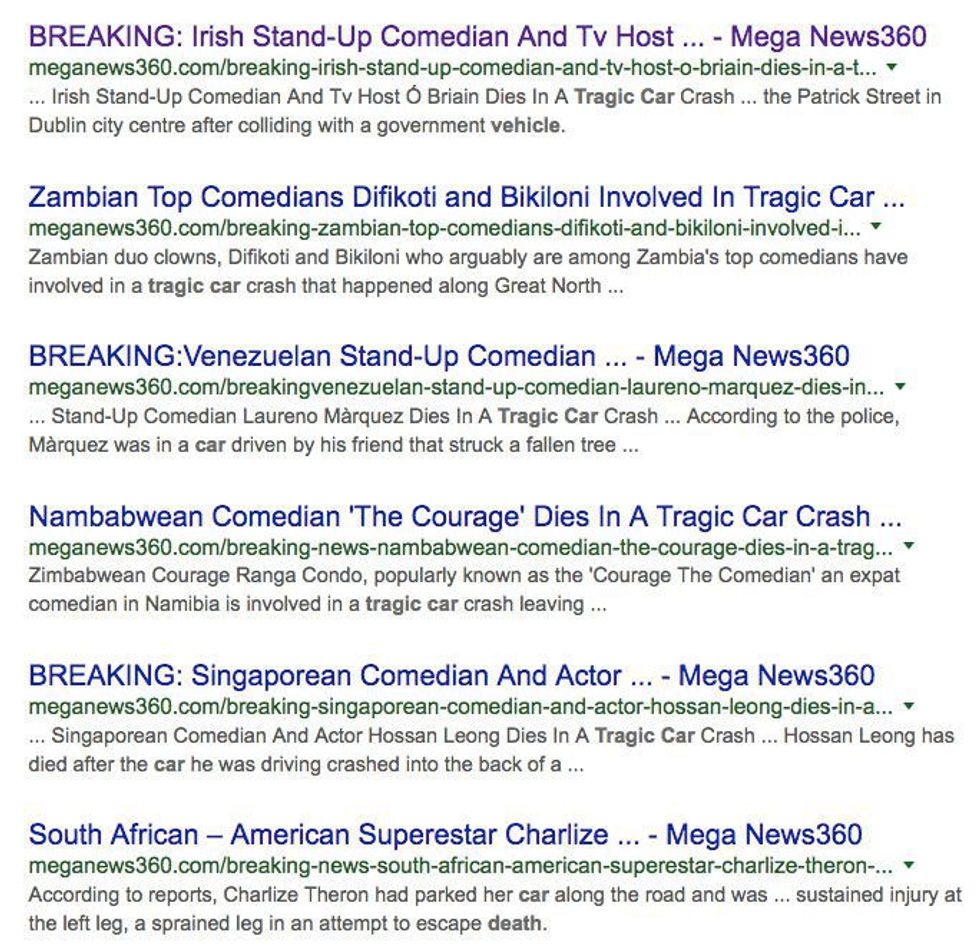 Congrats to Dara O Briain for a remarkable recovery from his death.