Articles
Coming to a Market Near You: More Biodegradable Packaging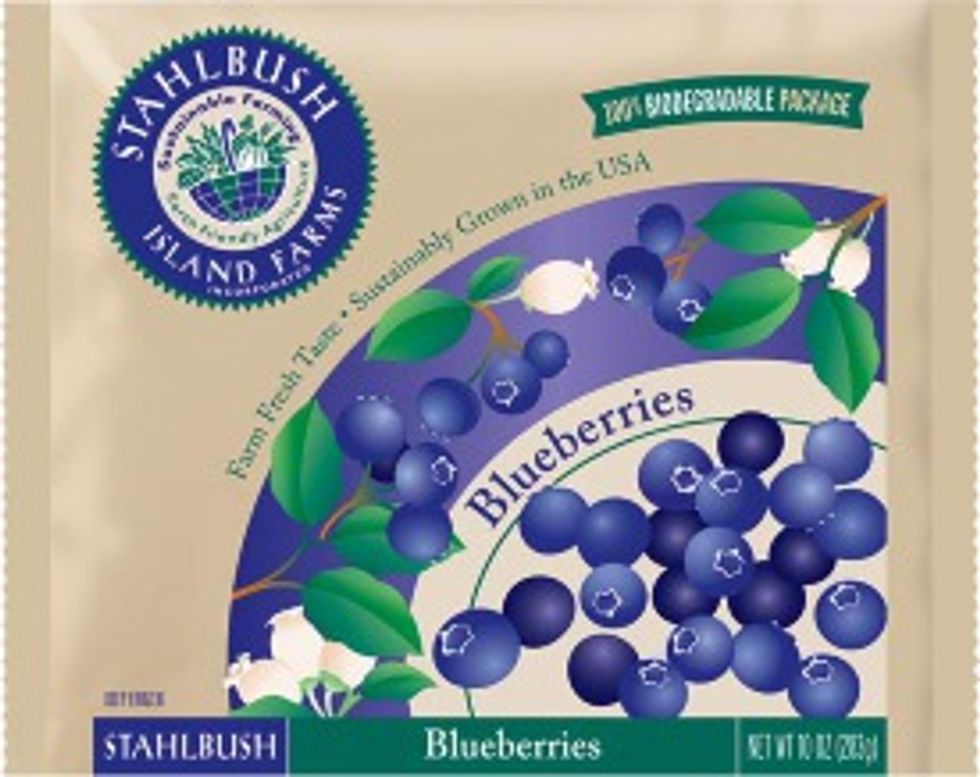 Your local freezer aisle just got a lot cooler.
Cool Hunting
reports that
Stahlbush Island Farms
has introduced BioBags, biodegradable packaging for its line of frozen vegetables, and fruits. The company's new bag does away with the widely used polyethylene-based material in favor of brown craft paper, and water-based ink. In turn, that substitution cuts down the breaking-down process from several centuries to just a few short months.
Cool Hunting has more about the long-time sustainable farming efforts of the company, whose products can be found at Whole Foods, Sunflower Farmers Market, and New Seasons Market.
---
Located in Oregon's Willamette Valley, Stahlbush Island Farms has an outstanding reputation for sustainable agriculture, producing enough electricity from fruit and vegetable byproducts to power around 1,100 homes. The recent BioBags endeavor is the upshot of a collaboration with Michigan-based Cadillac Products Packaging Company, who helped design and manufacture the eco-friendly bags.

\n
The BioBags follow a wave of efforts toward more sustainable food packaging, including the release of Frito-Lay Brand's new 100-percent compostable SunChip bag. [full disclosure: Frito-Lay Brand is a business unit of PepsiCo. GOOD is a partner on Pepsi'sRefresh Everythingproject.] The bags—the first full packaging to be completely compostable—are made from corn-based polymer, and canbiodegrade in a backyard compost pile in a mere 14 weeks.
Image via Cool Hunting