Articles
Paid on-the-job training and academics—what's not to love?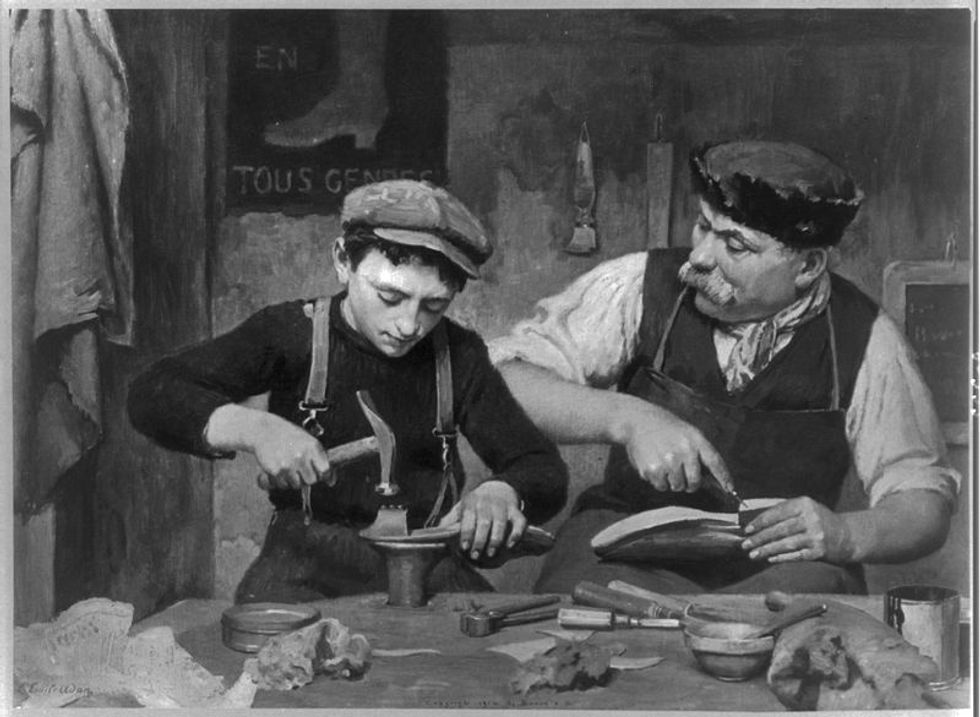 With college costs skyrocketing and the number of jobs for new grads on the decline, it's no wonder that students are questioning whether a degree is
worth the investment
. But given that the jobs of the future are projected to require some form of post-secondary education, a key question is how to provide academic knowledge and industry-specific training that will prepare students for the future. The answer might come from a throwback to the Middle Ages: apprenticeships.
Traditionally, we think of interning as the way for students to get on-the-job experience. But internships vary in quality and often aren't paid, which means that students from low-income backgrounds are unable to take advantage of the opportunity. Apprenticeships offer a new model, combining paid on-the-job training with college or trade school classes.
---
The demand for apprenticeships is particularly acute in the United Kingdom, where a recent BBC survey of high schoolers revealed that two-thirds say they'd forgo attending college in favor of entering an apprenticeship. Businesses there also support the apprenticeship revival. Adrian Thomas, head of resourcing for Network Rail, a company that maintains the U.K.'s rail infrastructure told The Independent that "the investment that we make in our apprentices is driven by needing people with the right skills coming in to support our maintenance teams." Thomas says organizing an apprenticeship program makes "both economic and safety sense," because without the trainees, his company would be in the position of having to look outside the country for employees, or retrain workers from other industries.
Here in the United States, the Department of Labor is trying to expand apprenticeship models in high-demand fields like health care, green jobs, transportation, and information technology. One obstacle to the success of such programs is the need for students to commit to a field at a young age. It's tough for a teenager, especially one from a low-income urban neighborhood, to sign up for a health care track if she doesn't know whether the sight of blood will make her sick, or a computer apprenticeship if she's never had any exposure to technology. And there's no easy way for students to figure out which employers are accepting apprentices or get in contact with them.
That's where tweaking the apprenticeship model to better align schools and employers could help. For example, a place like "P-Tech", a new high school in New York City that's the result of a partnership between IBM and the City University of New York, could prove to be a viable apprenticeship model. P-Tech students have the option of enrolling for six years of study—by graduation, they have hands-on experience, an associate's degree in computer science, and a possible job offer from IBM.
Of course, apprenticeships require a significant time investment—the average program is four years long. But there are huge financial incentives for sticking with it: The average salary for someone who has completed an apprenticeship is $49,795—more than what some teachers with four-year degrees earn. And cash-strapped students will be attracted to the possibility of coming out of an apprenticeship without any student loans. For a generation looking for ways to gain knowledge and skills without being crippled by debt, that might make apprenticeships the way to go.
Photo via Wikimedia Commons