Articles
Curious About Electric Vehicles? You Can Now Rent a Tesla for $25
The new peer-to-peer car rental service Getaround is offering members a spin in the $157,000 Tesla Roadster for $25 per hour.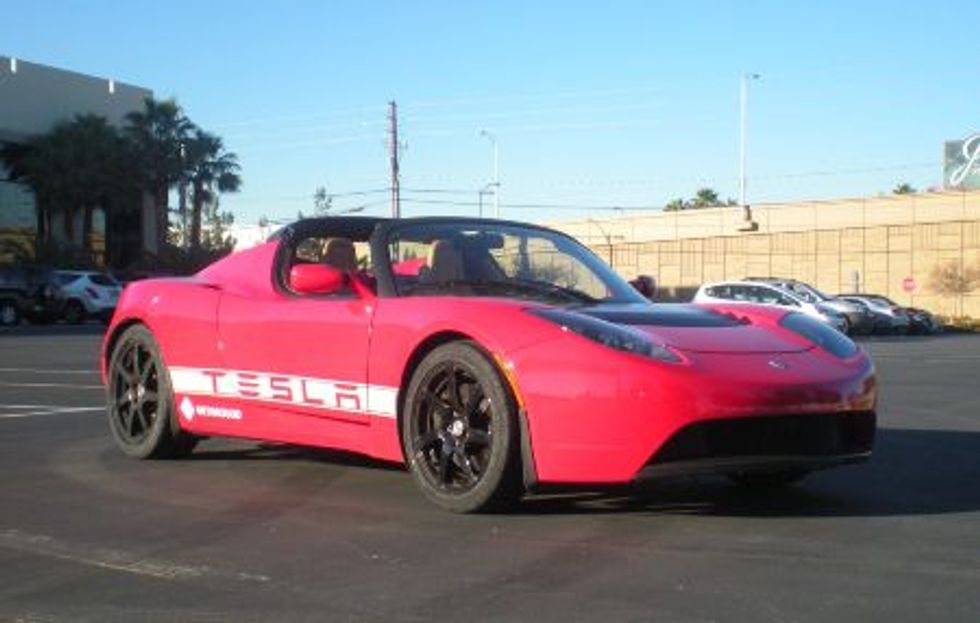 "Our beds are empty two-thirds of the time.
 Our living rooms are empty seven-eighths of the time.
 Our office buildings are empty one-half of the time.
 It's time we gave this some thought."
---
—R. Buckminster Fuller
Well, it took awhile, but folks have started seriously entertaining Bucky's concerns about wasted space. Online services like Air BnB allow people to profit from renting out extra bedrooms, spare couches, and temporarily vacant apartments, for example, while co-working spaces maximize the use of commercial square footage.
Now, the parked car is making itself useful. Just last month, new startup Getaround launched a peer-to-peer marketplace that dramatically reduces the cost of driving by allowing users to rent cars from their iPhone. So while you're sitting at your desk at work, your car can be liberated from its parking space to earn you money. Or if you're without a car, you can rent one from someone nearby.
"Since the invention of the automobile, we've been conditioned to think that only one person should own and use each car," says Getaround Co-Founder Elliot Kroo. "Getaround is changing that paradigm by enabling people to access a vehicle instead of having to possess one."
Getaround's latest initiative will no doubt attract legions of early adopters: Members can now try out the Tesla Roadster Sport, which retails for $157,000, for just $25 an hour.
"We are working with Tesla to make their fantastic electric vehicles accessible to more people." says Getaround's Co-Founder Jessica Scorpio. "Tesla definitely breaks a lot of the misperceptions about EVs and we're excited to be part of that."
Of course the Tesla (which is owned by a private individual, Scorpio explains, "who wants as many people to experience it as possible") isn't the only car available at Getaround. Other companies are jumping in the EV rental bandwagon like Hertz, which started renting out electric Smart cars in December, and just last week, rented out the first Chevy Volt. And Zipcar has been renting out alternative fuel vehicles for years.