Articles
Deepwater Horizon Rig Operator Doles Out Huge Bonuses, Citing "Best Year in Safety"
Transocean calls 2010 their "best year in safety," despite the explosion at their Deepwater Horizon rig that killed eleven.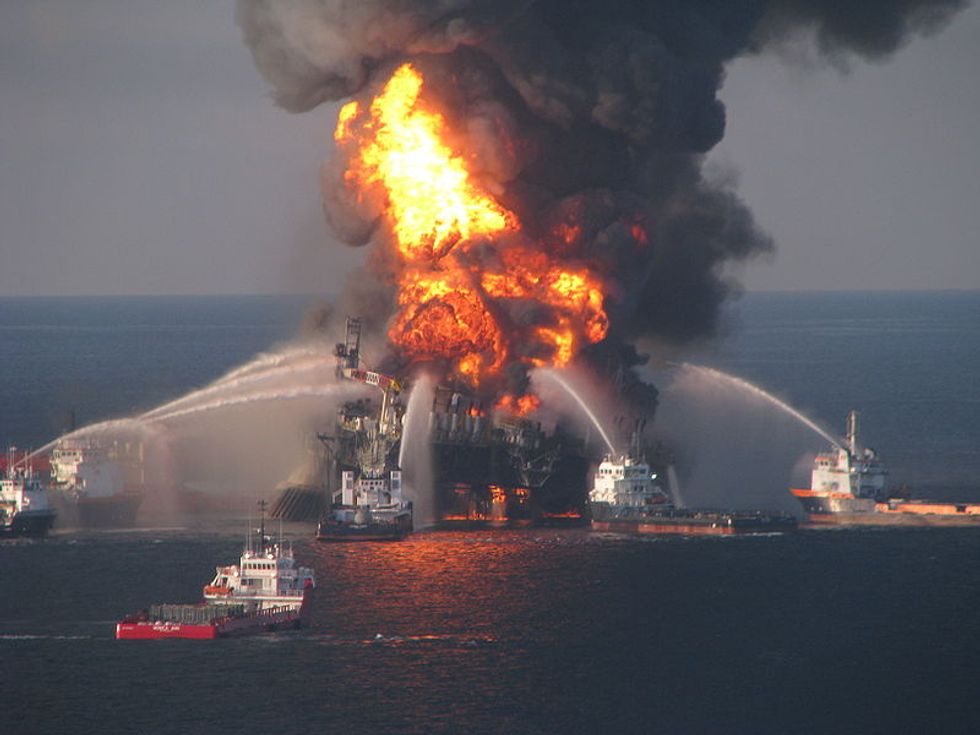 Transocean, the owner and operator of the Deepwater Horizon drilling rig, handed out big bonuses to top executives, citing 2010 as its "best year in safety." Acknowledging the Gulf tragedy in a
filing
to the Securities and Exchange Commission, the company maintained that, "we recorded the best year in safety performance in our company's history.
The filing continued: "Notwithstanding the tragic loss of life in the Gulf of Mexico, we achieved an exemplary statistical safety record."
---
Contrast this with 2009, when the company suffered four fatalities and withheld all executive bonuses "to underscore the company's commitment to safety."
This morning, after getting lambasted by Interior Secretary Ken Salazar, a Transocean vice president acknowledged that the wording "may have been insensitive." Salazar said on a call to reporters, "At the end of the day, it was that complacency that created an oil spill that was pouring over 50 million barrels of oil a day into the Gulf of Mexico."
You'd think the company would be playing nice and doing everything they could to regain the trust of regulators and the public. Nope. This week, two employees of Transocean are refusing to appear at an oil spill inquiry held by the Coast Guard and the Bureau of Ocean Energy Management.