Articles
Design an Infographic About the New Health-Care Bill: Winner Announced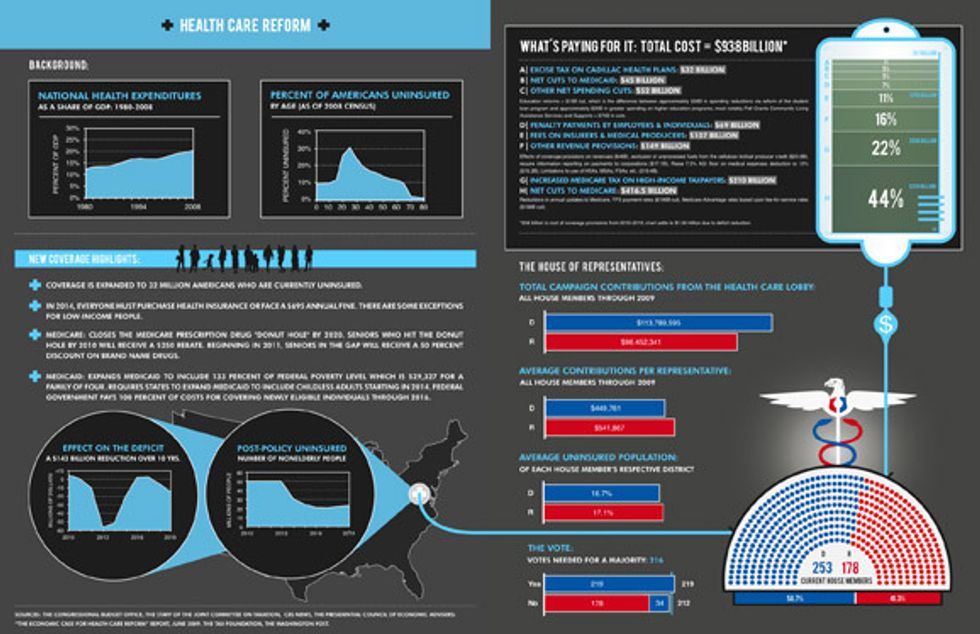 It's time to
announce the winner of our
latest infographic project
. This one was a hard one, both for you and for us to judge. The health-care bill is complicated and fraught and any parsing of it (or deciding on other people's parsing) was anything but easy. It was so hard, in fact, that we're unveiling a new way to award these contests. We'll be offering prizes in three categories: best information, best design, and best overall infographic. Every one of the three wins our prize package.
Best overall: Nate Clancy.
Clancy's piece (above) is an excellent primer on all aspects of the health-care bill, from its contents, to its budget, to the fight for its passage. Spend a few minutes with this piece, and you will have a much broader understanding of U.S health care going forward.
Click here for a full version
.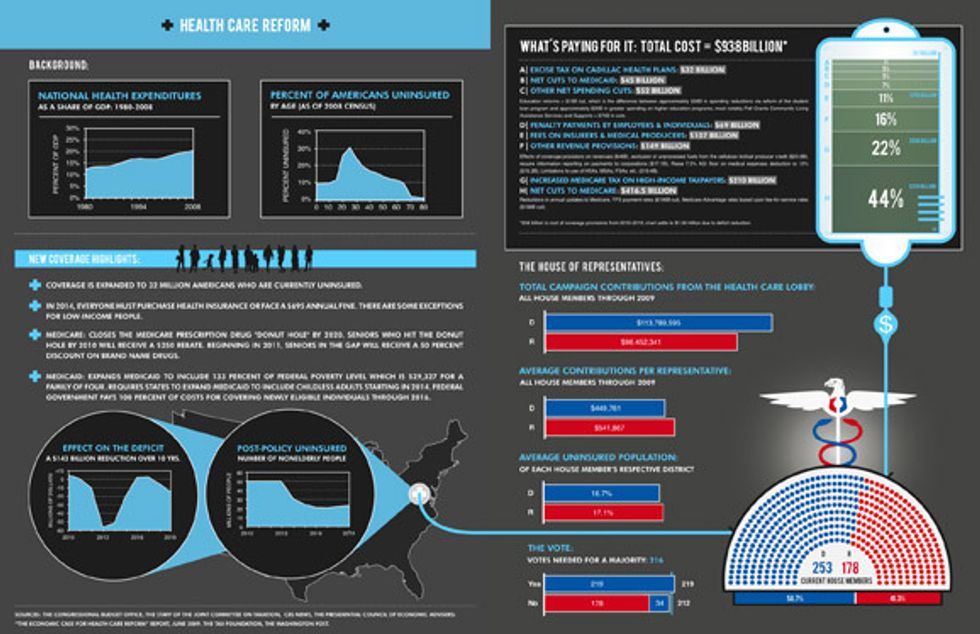 ---
Best information: Nicole Maria Rincon.
Rincon's straight foward presentation of the facts of the bill lets you know exactly what we will be getting in terms of health-care reform over the next 10 years. The pros and cons are incredibly helpful, too.
Click here for the full version
, it's much longer than the image above.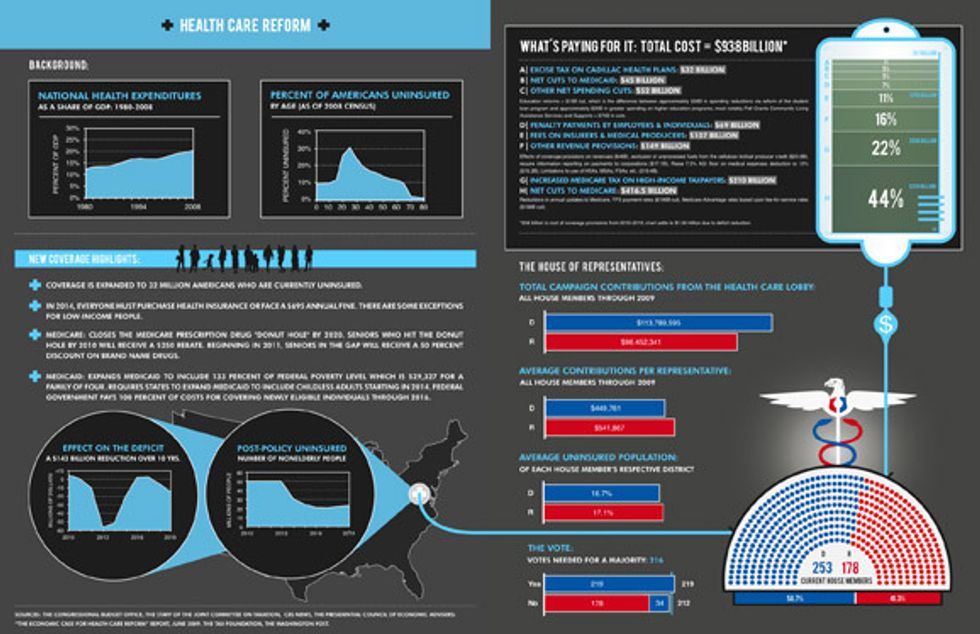 Best design: Marco Giannini
. Giannin's visual concept, the health-care-bill-as-subway-map was excellent, and the icon work and various levels of information are also great. It's an infographic you're happy to lose yourself in for a long time.
Click here for a full version.
You can see all the submissions
here
. We would, as always, like to thank everyone who participated. This decision was incredibly hard. Check back soon for our next infographic project.