Articles
Design Critiques of Couch Forts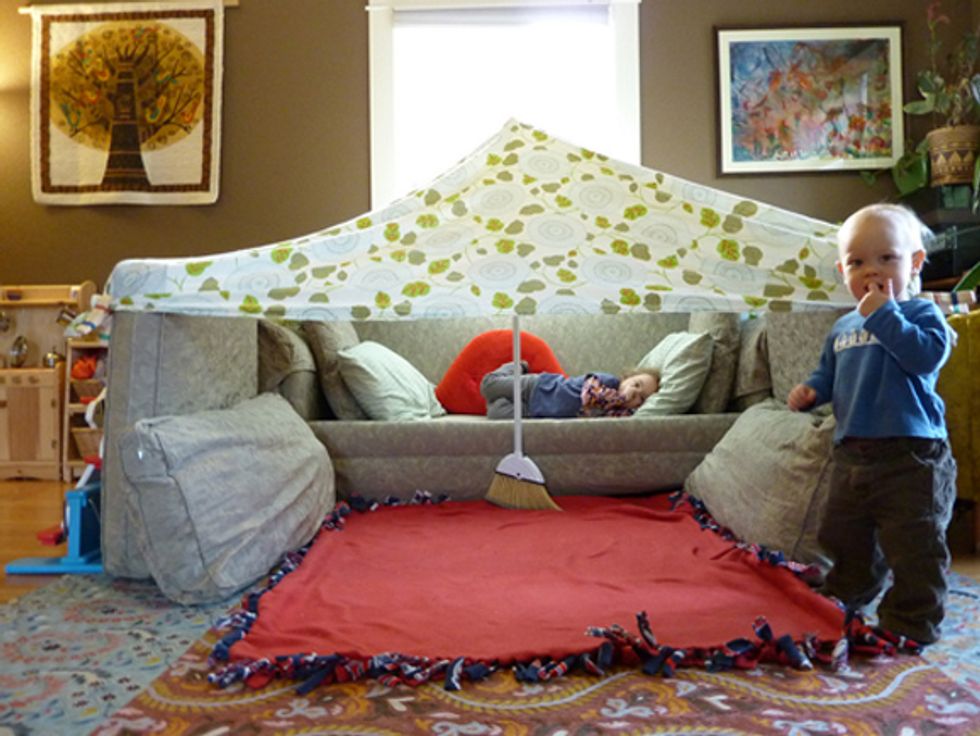 ---
The Build blog has an incredibly fun series of design critiques of kids' couch forts. The project above gets an A+ and this comment:
A brilliant synergy between the weighted foundation and the light tensile structure, this project impressed us with its attenuation of structure and bright interior spaces. The courtyard and formal entry are also well thought-out and provide a clear means of way-finding.
In a
two
part
series, they evaluate about 20 forts (and take the piss out of the often joyless process of design criticism).