Articles
Drivers Paint Rosenthalerplatz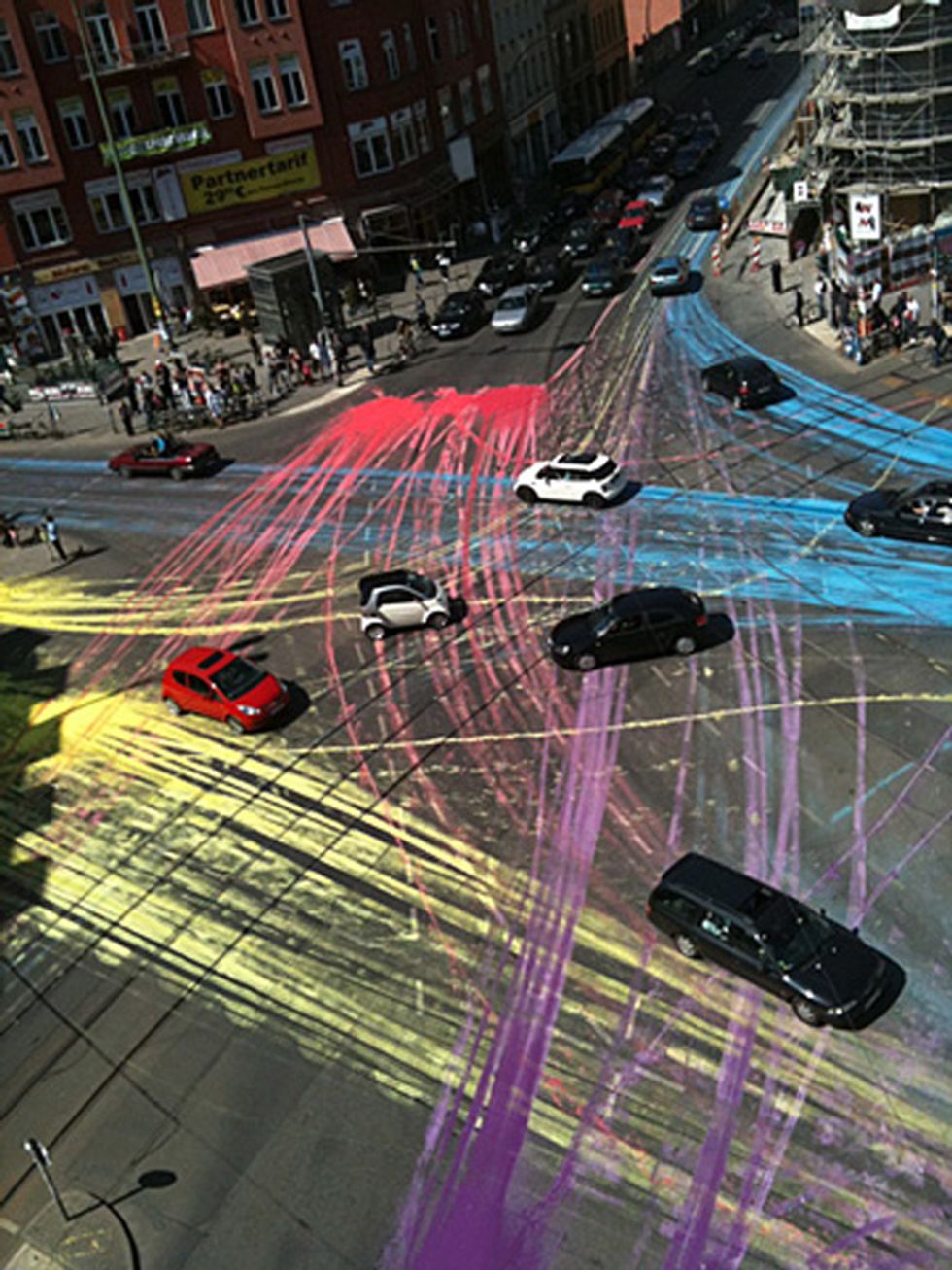 ---
In Berlin, a "group of cyclists" dumped many gallons of paint into the middle of Rosenthalerplatz, letting pedestrians, cars, and bikes create a colorful collective work of art. Amateur video below.
[youtube]http://www.youtube.com/watch?v=MKY0GlD44es
It's fun. A little messy, perhaps, but fun.
According to Abitare
, "The creators of the project posted signs on post nearby explaining that the paint wasn't harmful and would simply wash off with water." There's
a great set of photos on Flickr
.