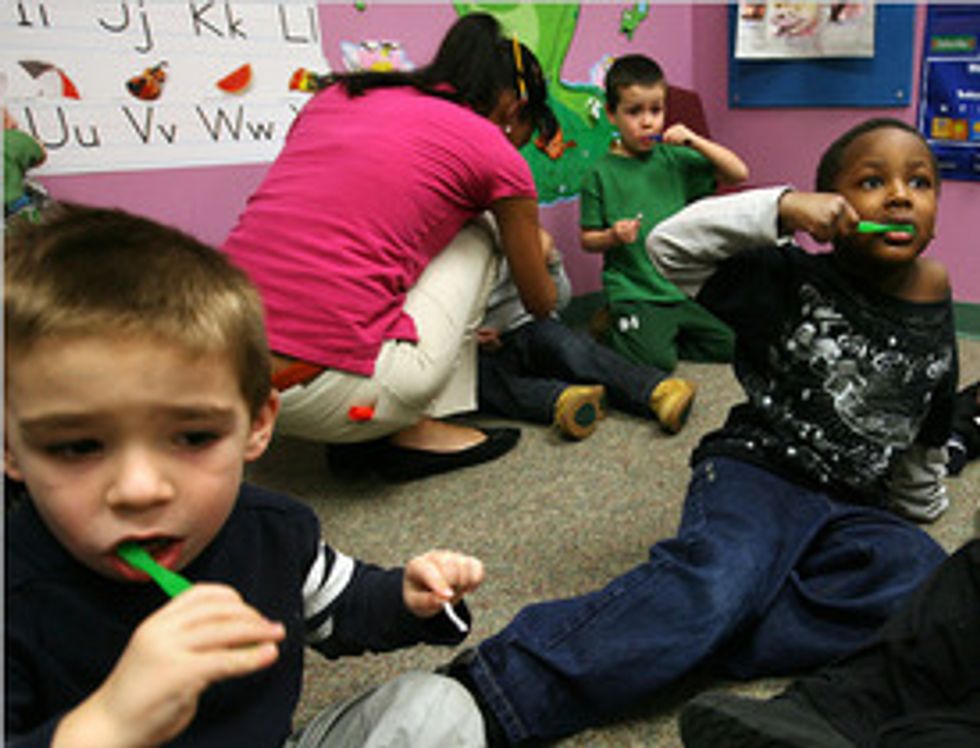 ---
Morning Roundup
:From
The New York Times
:
Experts Say a Rewrite of Nation's Main Education Law Will Be Hard This Year
Many politicians, including the president, believe that the nation's main education law needs to be rewritten, but odds are slim that it will happen this year.
From the
Los Angeles Times
:
Cal State to push students toward graduation
Students are to get more individualized support and be reminded of the benefits of getting a degree and the sacrifice required. Administrators have been 'enablers' to dawdlers, one official says.
From
The Washington Post
:
School system in Va. won't teach version of Anne Frank book
Newer edition of the iconic books was too sexually explicit for a parent.
From
The New York Times
:
Preschools Add Brush-and-Spit to Day
Massachusetts is the first state to require that toothbrush time be part of the color-nap-snack-and-play routine of preschools, and a debate has ensued.
Image via Cheryl Senter at The New York Times.