Articles
Education: Morning Roundup, Back to School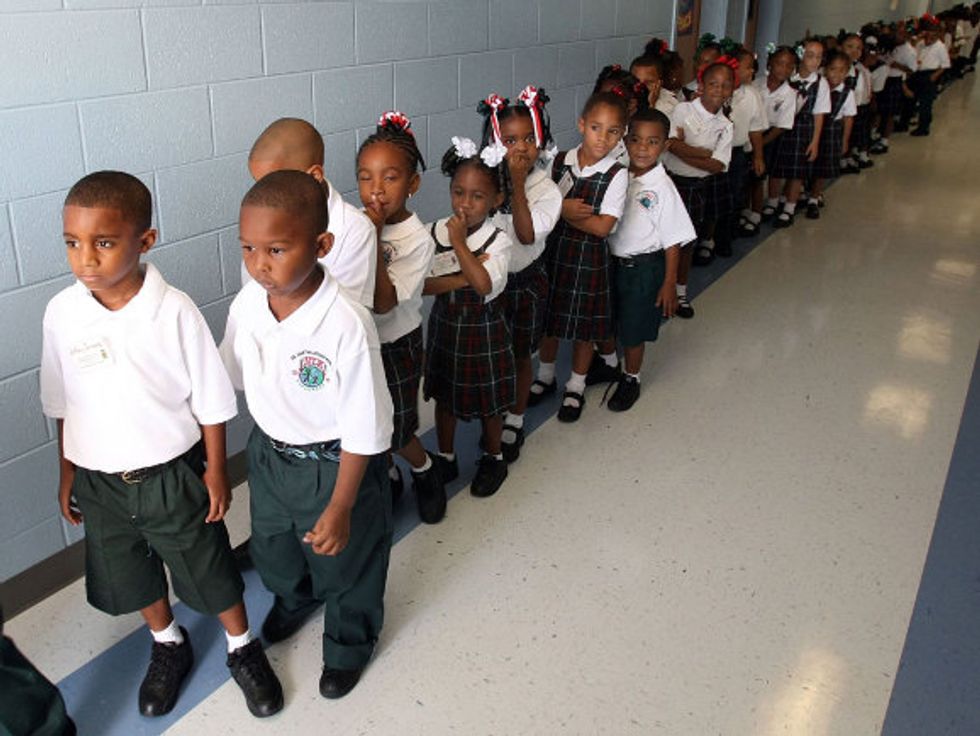 Morning Roundup:
From NPR : Parents Push For Diversity In New Orleans' Schools
---
The New Orleans school system has been almost completely remade since Hurricane Katrina hit five years ago: Test scores are climbing, new charter schools are opening all the time, and facilities are being upgraded. But one thing has changed little—the population of the city's public schools is overwhelmingly African-American.

\n
From USA Today : Kindergartens see more Hispanic, Asian students
The kindergarten class of 2010-11 is less white, less black, more Asian and much more Hispanic than in 2000, reflecting the nation's rapid racial and ethnic transformation.

\n
From The Washington Post : More would-be interns paying thousands to land a coveted spot
Increasingly, many college students are paying thousands of dollars to a placement company for a guaranteed internship.

\n
Photo via .