Articles
Education: Morning Roundup, Charter School Admissions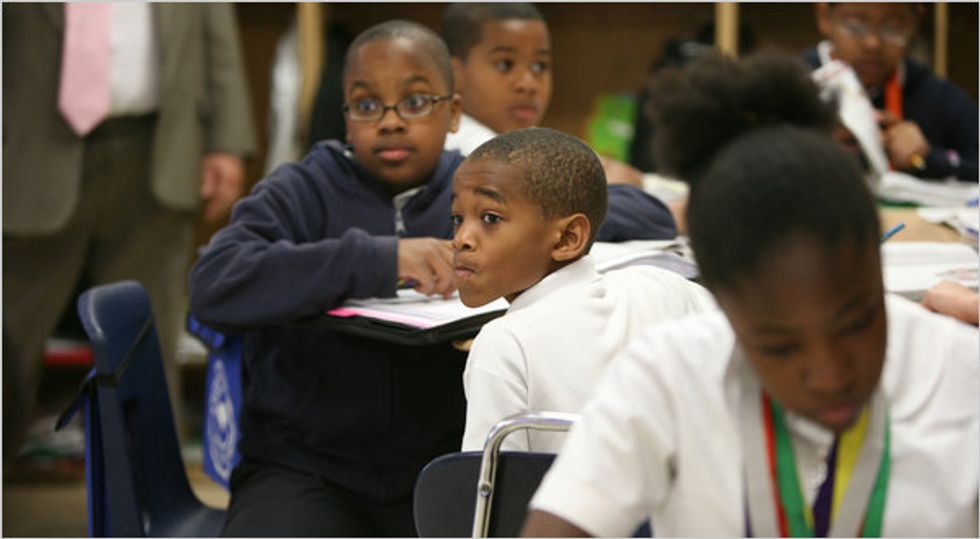 Morning Roundup:
From The New York Times: New York Charter Schools Lag in Enrolling Hispanics
---
Although Hispanics are the largest demographic group in the city's public schools, there are almost twice as many blacks among the 30,000 charter school students. Click here for a fancy interactive map, comparing charter schools across the city and how they differ.
From the Los Angeles Times: California universities consider adopting the T-word: tuition
Since 1960's master plan for public higher education, which had the goal of tuition-free schooling for all, the word has been eschewed in favor of "fees." But recent realities argue for a change.
From The New York Times: More Employers to Require Some College, Report Says
Jobs requiring at least a two-year associate's degree will outpace the number of qualified applicants by at least three million in 2018, according to a report set to be released on Tuesday.
Photo via.