Articles
Education: Morning Roundup, Obama to Students: "Dream Big"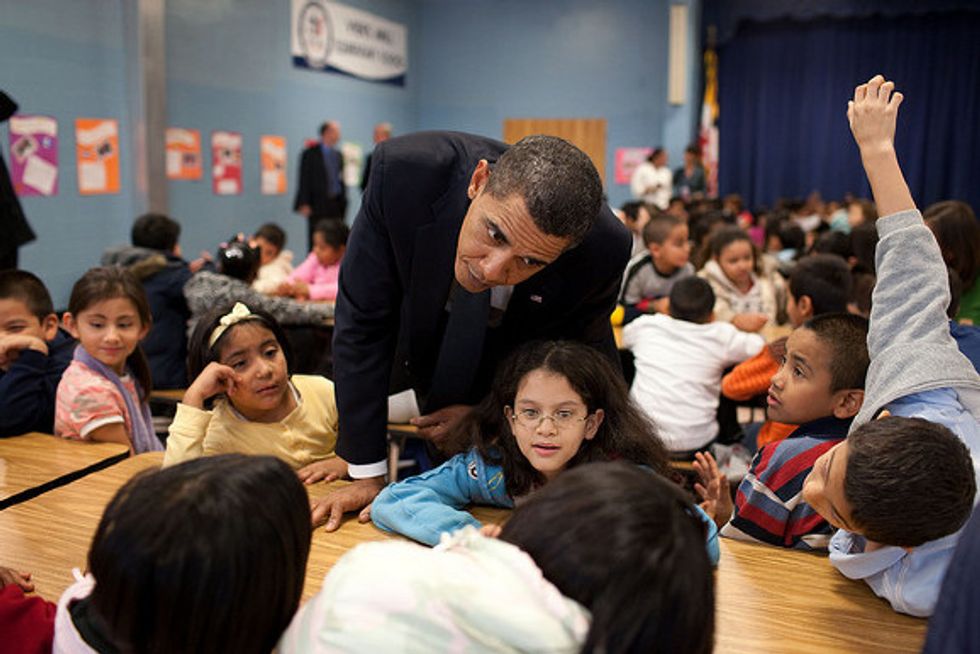 ---
Morning Roundup:
From The Washington Post: Obama to urge U.S. students to 'dream big' in his second back-to-school speech
President Obama plans to urge the nation's students to "dream big" and "stay focused" on education Tuesday in a low-key speech in Philadelphia described as a nonpolitical event.
From the Associated Press: Obama to students: Work hard, focus on education
In a pep talk to the nation's students as they settle back into school, President Barack Obama will tell them that nothing is beyond their reach as long as they're willing to dream big, work hard and stay focused on learning.
From The New York Times: Racial Disparity in School Suspensions
A study looked at punishment and race in more than 9,000 middle schools.
From USA Today: For the first time, most doctorates are awarded to women
With female enrollments growing at all levels of higher education, doctoral degrees have been one area where men have continued to dominate. No more. New data being released today show that in 2008-09, for the first time, women earned a majority of the doctoral degrees awarded in the USA.
Photo via.