Articles
While Rhee will resign her post as chancellor of D.C. public school, we certainly haven't heard the last of her.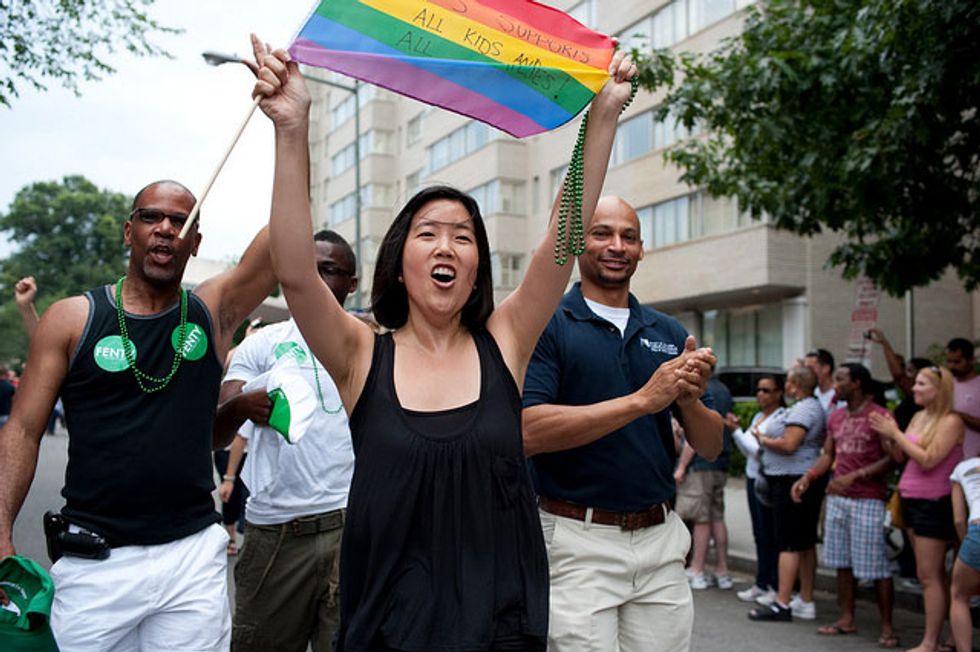 What happens to a movement when it loses one of its most public faces? What would happen to the climate change movement, if Al Gore, Bill McKibben, or James Hanson suddenly lost their bully pulpit? Would someone else rise to fill their place? Could they continue to be relevant while sitting on the sidelines?
The education reform movement is about to find out, as Michelle Rhee, the quick-moving, fast-talking, much celebrated, D.C. schools chancellor announced her resignation today, effective at month's end. In an email to parents, she said that reform in D.C. would continue on without her.
---
In short, [Presumptive Mayor Vincent Gray and I] have agreed—together—that the best way to keep the reforms going is for me to step aside so that he may appoint a schools chancellor who shares his vision and can keep the progress going. ... Chairman Gray is committed to continued and uninterrupted reform.

\n
It's hard to imagine the pace that Rhee set being continued—though the new face of D.C. school reform will likely be more politically skilled and less threatening to the city's African-American community. Rhee had established D.C. as the skunkworks for the rest of the country—a venue where new, pioneering policies could be tried out (and perhaps, if she'd stayed on, tweaked and fine-tuned) before being adopted by other districts in other cities.
Her second tweet suggests she could devote herself to recruiting new reformers:
Do you have an innovative idea for #education reform? Tell me, http://michellerhee.org/share-ideas

\n
Or in the parlance of a past generation: "Michelle Rhee wants you!"