Articles
Twelve California Companies Seize the Moment to Become Benefit Corporations
CEOs rushed to be first in line to become California Benefit Corporations.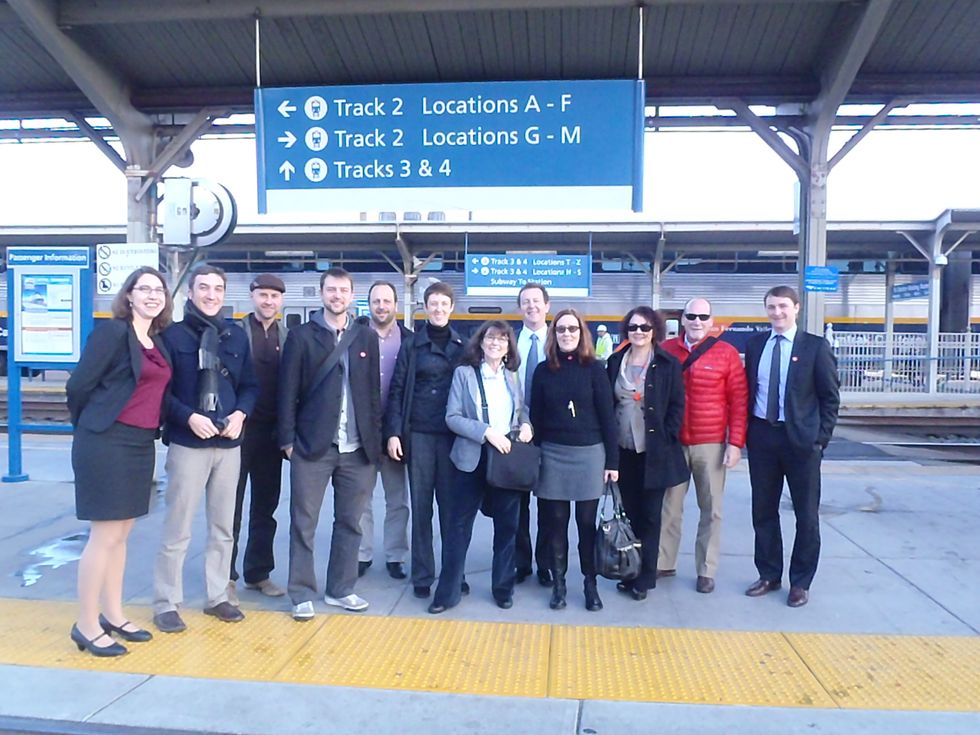 When the California Secretary of State's office opened its doors this morning, there stood a band of smiling millionaires, papers in hand, waiting to sign on the dotted line. At 9:30 a.m., California officially began accepting filings for social enterprises to become legal Benefit Corporations, and many of them wanted to be first.
Patagonia founder and CEO Yvon Chouinard was the first of a gaggle of CEOs in line as the office doors opened, according to the company. His firm, a supply-chain transparency leader, had lobbied for the adoption of the law and wanted to make a public show of support by becoming the first to shift its corporate status.
---
A company that files as a Benefit Corporation, as opposed to an LLC, C Corp, or other existing type of company, must consider the impact of business decisions on the environment, employees, and the community as well as the financial return to shareholders. It's the legal way to enshrine a holistic view of the purpose of a business. As a company grows, investors can't force the founders to sell, or sell out, against their values. Traditional corporate law requires a company to maximize return to shareholders, so an investor could legally order the founders to choose profit over people or planet if push comes to shove.
New York recently passed a similar bill that will take effect next month. Five other states have already done the same.
According to a count by Jay Coen Gilbert, a key advocate of the new law who was with the group, 12 companies made official their commitment to doing business a better way on day one. Coen Gilbert is co-founder of B Lab, a nonprofit organization that supported the legislation and helped organize a trip for about a dozen of the California companies who showed up to register today.
"Patagonia is trying to build a company that could last 100 years," Chouinard said in a written statement. "Benefit corporation legislation creates the legal framework to enable mission-driven companies like Patagonia to stay mission-driven through succession, capital raises, and even changes in ownership."
The twelve California companies that we've confirmed registered as Benefit Corporations today are: DopeHut, Dharma Merchant Services, Give Something Back Office Supplies, Green Retirement Plans, Opticos Designs, Patagonia, Rimon Law, Scientific Certification Systems, Solar Works, Sun Light & Power, Terrassure Sustainable Land & Resource Development, Thinkshift Communication.
Photos via (cc) Flickr User Nicolas Boullosa and B Labs