Articles
EPA: No More Rocket Fuel Chemical in Tap Water
At long last, the EPA has decided to limit the amount of perchlorate, a component of rocket fuel, in our drinking water.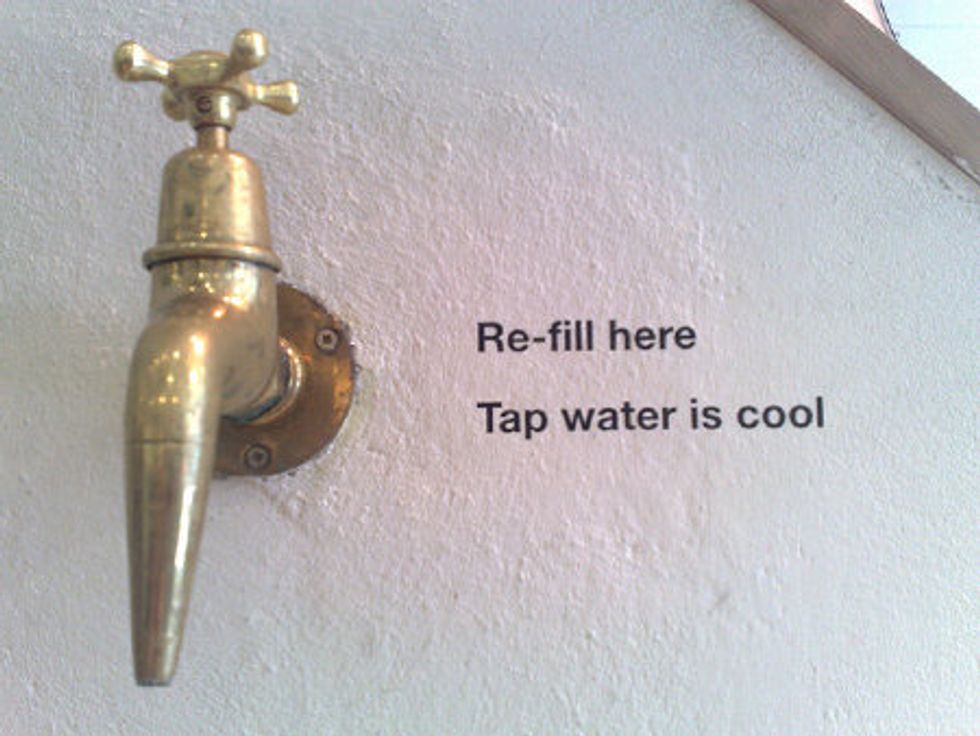 Great news for anyone who drinks tap water. Yesterday, the EPA
dropped this bombshell
: the agency will regulate perchlorate in drinking water.
What is perchlorate? Just a major chemical ingredient in rocket fuel, fireworks, and other explosives. A toxic chemical linked to thyroid problems in pregnant women and young children that up until today has gone totally unregulated in drinking water, though it has been discovered coming out of the tap in at least 26 states. File under: long overdue.
---
Said Mae Wu, a Natural Resources Defense Council attorney, "A very long period of bad public policy was reversed today."
In her blog, Wu describes the process of how the dangerous chemical contaminant meets the criteria for regulation by the agency:
Under the federal Safe Drinking Water Act, when EPA finds that a contaminant meets three criteria, it must begin the process of limiting its presence in drinking water. Today, EPA found that perchlorate meets all three criteria.

1) Perchlorate may have an adverse effect on the people's health,

2) Perchlorate is known to occur or there is a substantial likelihood that the contaminant will occur in public water systems with a frequency and at levels of public health concern, and

3) Regulating perchlorate presents a meaningful opportunity for health risk reduction for those served by public water systems.

\n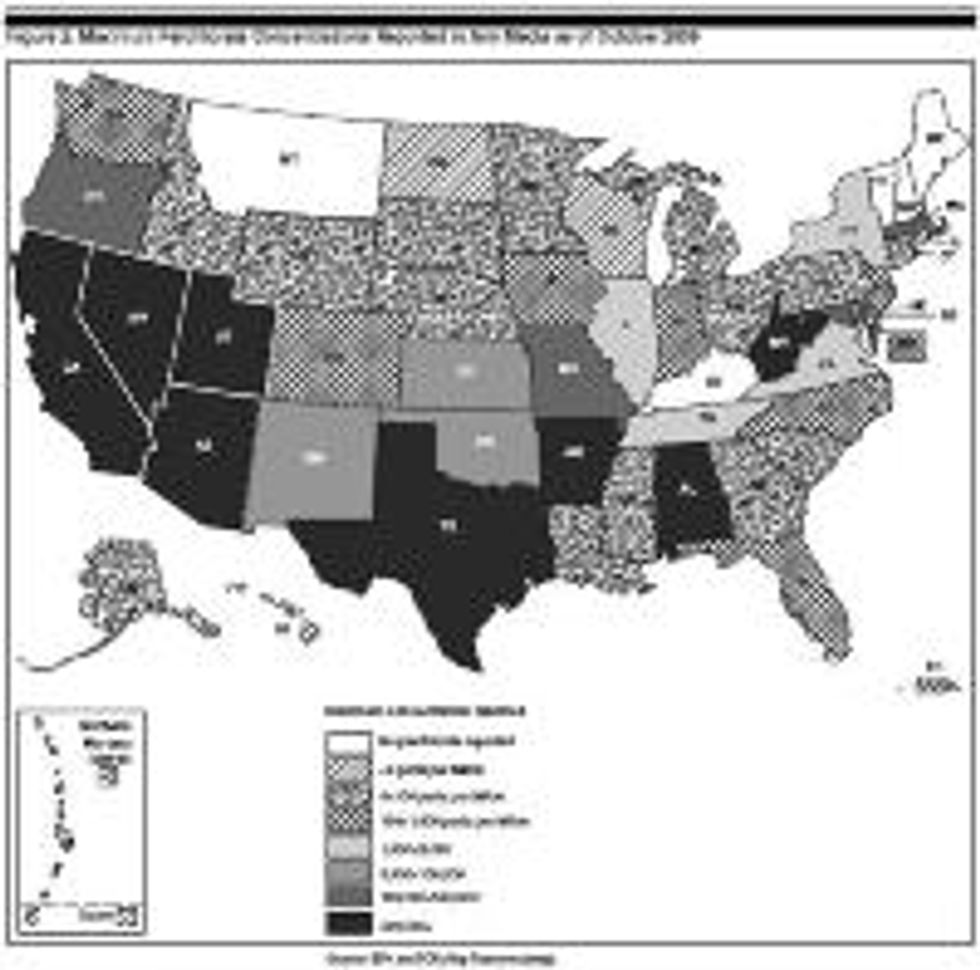 The EPA sampled water from 3,865 public water systems and found a full 4 percent—serving at least 17.6 million Americans—were contaminated (
PDF
). What's more, a 2010 report by the Government Accountability Office (
PDF
) found perchlorate in water and other bodies in 46 states. (The map on the left, from that GAO report and posted on Wu's
blog
, shows perchlorate levels around the country.
Click
on it for a larger version.)
The biggest roadblock to this public protection was the Pentagon, which uses vast amounts of perchlorate in rocket and missile testing, which is suspected to be the major source of groundwater contamination around the country. In 2008, the Bush administration opted not to regulate the chemical.
The decision didn't yet establish a limit for perchlorate, just that it should be regulated. The limit itself will be the next big political battle.
Photo (cc) by flickr user sara~