Articles
Experimental Knitting Hits Reykjavik Museum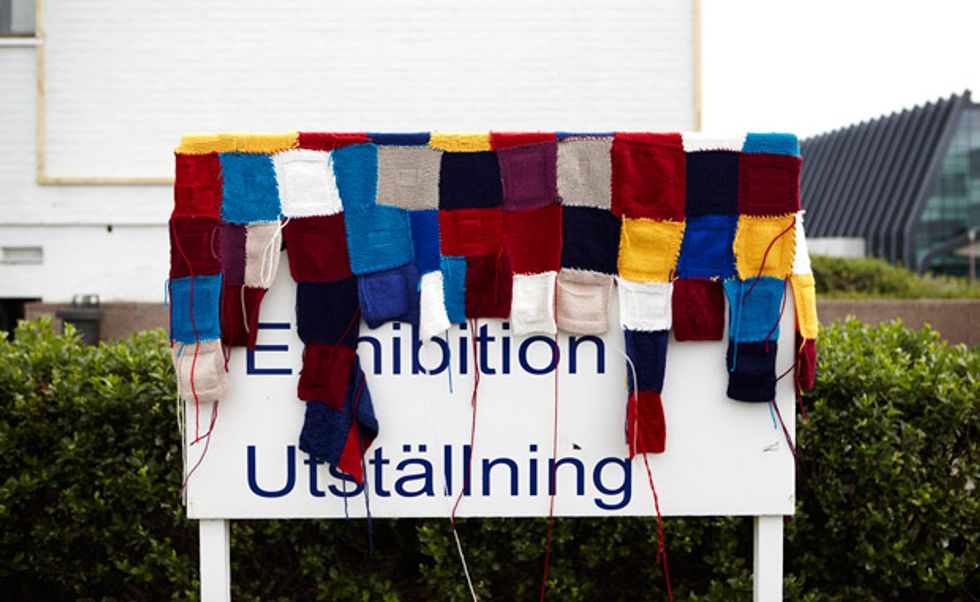 Iceland, which requires its children to take knitting classes in school, is currently hosting an exhibit devoted to knit art. Cool Hunting displays some of the pieces, which range from sculpted objects to knitting graffiti to meditations on the definition of a blanket.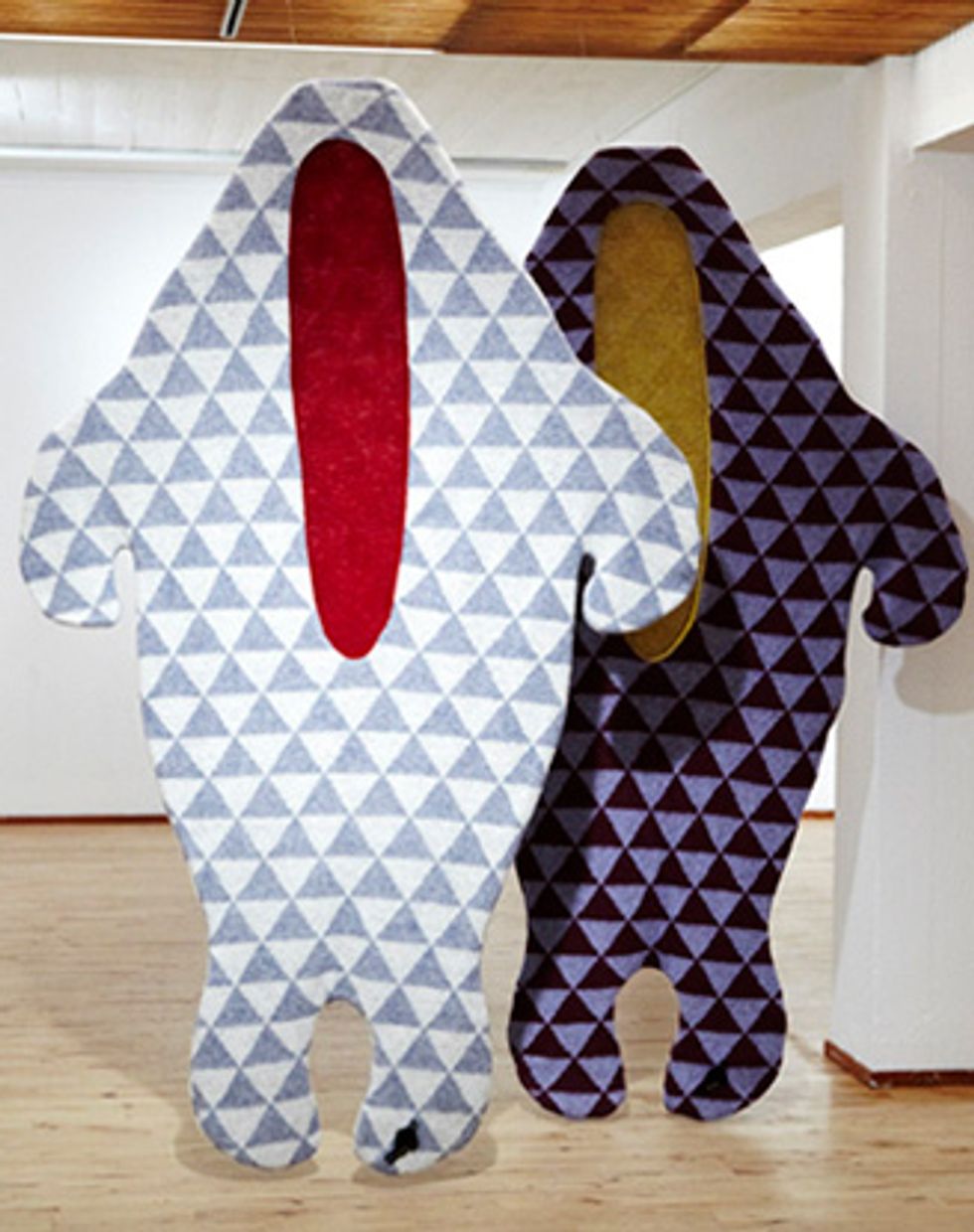 ---
One of our favorites (previously featured on Cool Hunting for their conceptual wool blankets), the five-person design collective Vík Prjónsdóttir showcased their original forage into mythical folklore—a snuggie-like blanket that pays homage to the seal pelt. Designer Brynhildur Pálsdóttir explained to CH they aimed to create objects they would like to have at home, while connecting it with the small village and factory that gave them their initial grant to pursue such abstract ideas.
Sarah Applebaum, already widely known for her knit constructions, presented "Metablanket," a large-scale wall hanging that combines remnants of forgotten projects or unfinished pieces begun by people since deceased. Her wildly colorful knit mural explodes off the wall, with 3D pieces bulging out of the eye-popping patterns.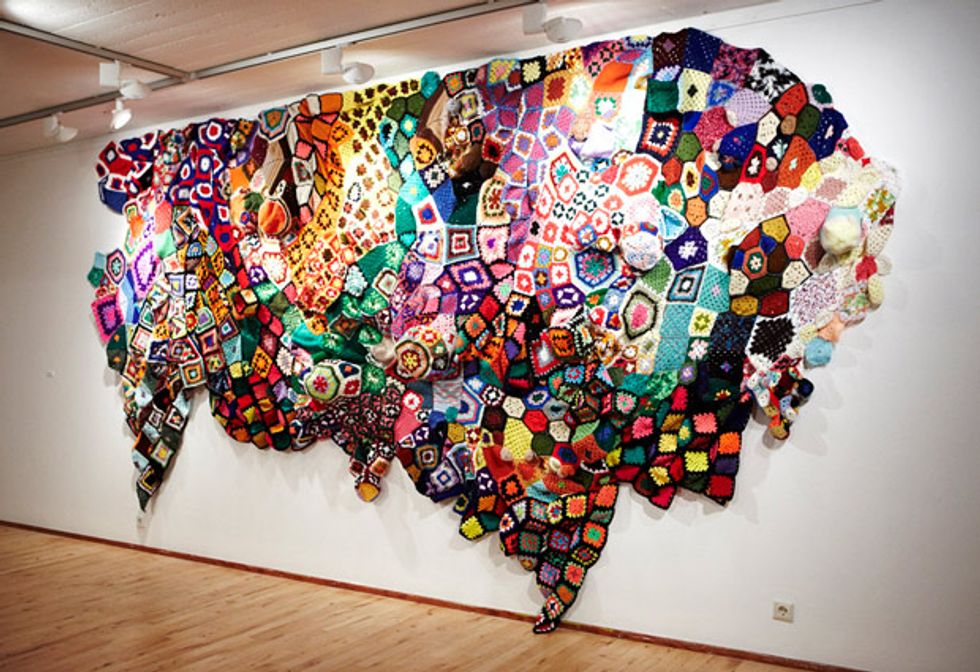 Check out
Cool Hunting
for more pictures and more info.
Photos by James Ryang via Cool Hunting.