Articles
Don't you dare bring a shovel and bucket to the Gulf Islands National Seashore. Digging for oil (or anything else) is said to be illegal.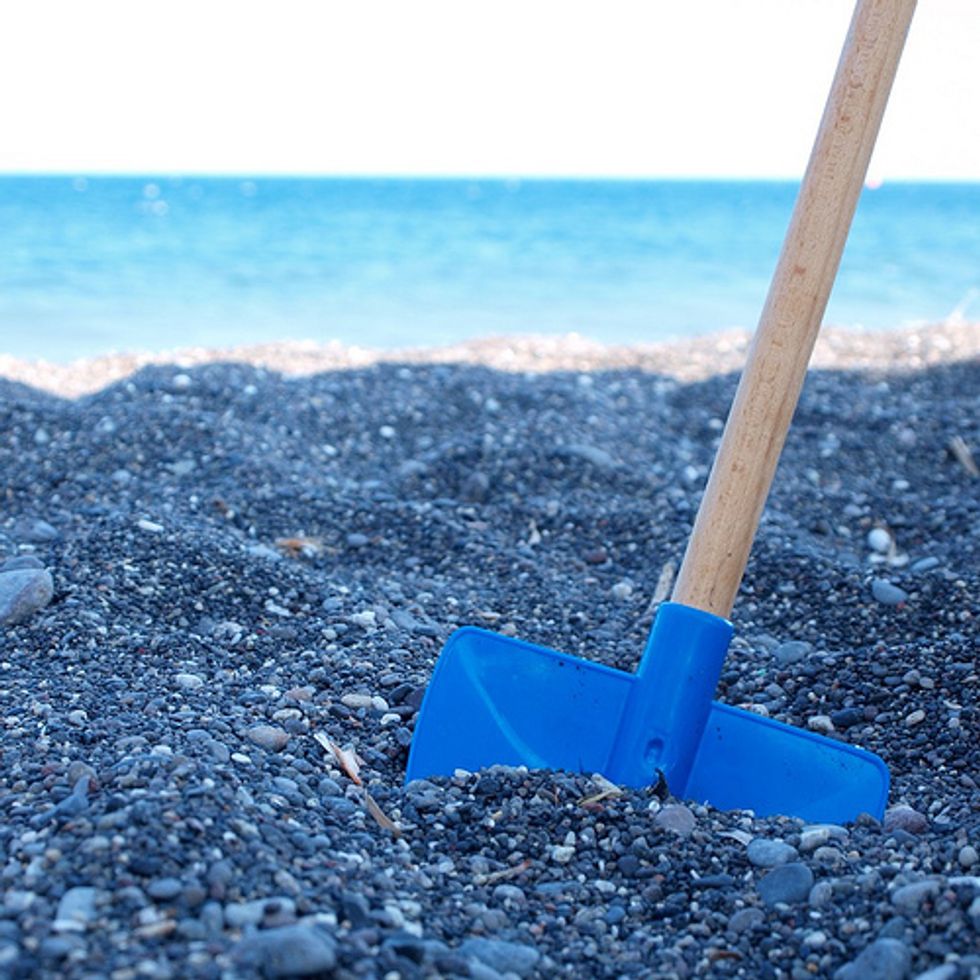 You've probably
read some of the stories
about BP and the feds trying to stop reporters from digging into the Gulf Coast oil spill. Now it seems they're taking it literally.
A Florida reporter looking for oil and tar balls in the Gulf Islands National Seashore last week was told by federal authorities that it was illegal to dig in the sand—you know, on the beach. Dan Thomas, from WEAR ABC 3 in Pensacola, brought a very light-duty shovel to the popular tourist destination with the intention of digging in and exposing the dirty truth hidden below six inches of sand.
---
You see, BP's cleanup crews are prohibited by the feds from digging more than six inches deep on these beaches (reportedly a federal waiver is needed due to "archaeological issues"), even though they have some fancy machines—called Sand Sharks!—that sift and clear sand of oil down to 18 inches deep. While crews shovel by hand, it's obvious to anyone with eyes that there's more oil below that six-inch mark, yet the "Sand Sharks" sit idle and the oil untouched.
When Thomas showed up to dig a little deeper, he was stopped by a local Fish and Wildlife Service staffer and told that it was "illegal" if he was "digging for oil product." Then a National Park Service officer demanded Thomas identify himself, and insisted that, "You can't dig in a national park."
"So, no sandcastles, none of that?" Thomas asked.
"You're right," the officer said.
Check out the original report:
[youtube]http://www.youtube.com/watch?v=xIWI_KVGxA4&feature=player_embedded
The park's superintendent later told Thomas that there was some confusion, and that all beach-goers are welcome to bring shovels and build sandcastles at the Gulf Islands National Seashore.
Even so, after all of this, there isn't a good answer to Thomas' original question: Why are there fancy, efficient machines that can clean the beaches down to 18 inches deep sitting idle on the sidelines while BP workers are only allowed to dig down to six inches with hand spades?
Photo(cc) by Flickr user Simon Cocks