Articles
Flowchart: Is It Time to Delete Your Facebook Profile?
....or any of your other social networking accounts? Our flowchart has the answers!
Earlier this week, we made the case for getting rid of your Facebook account. Should you go through with it? What about those lingering MySpace and Friendster profiles? Our flowchart has the answers!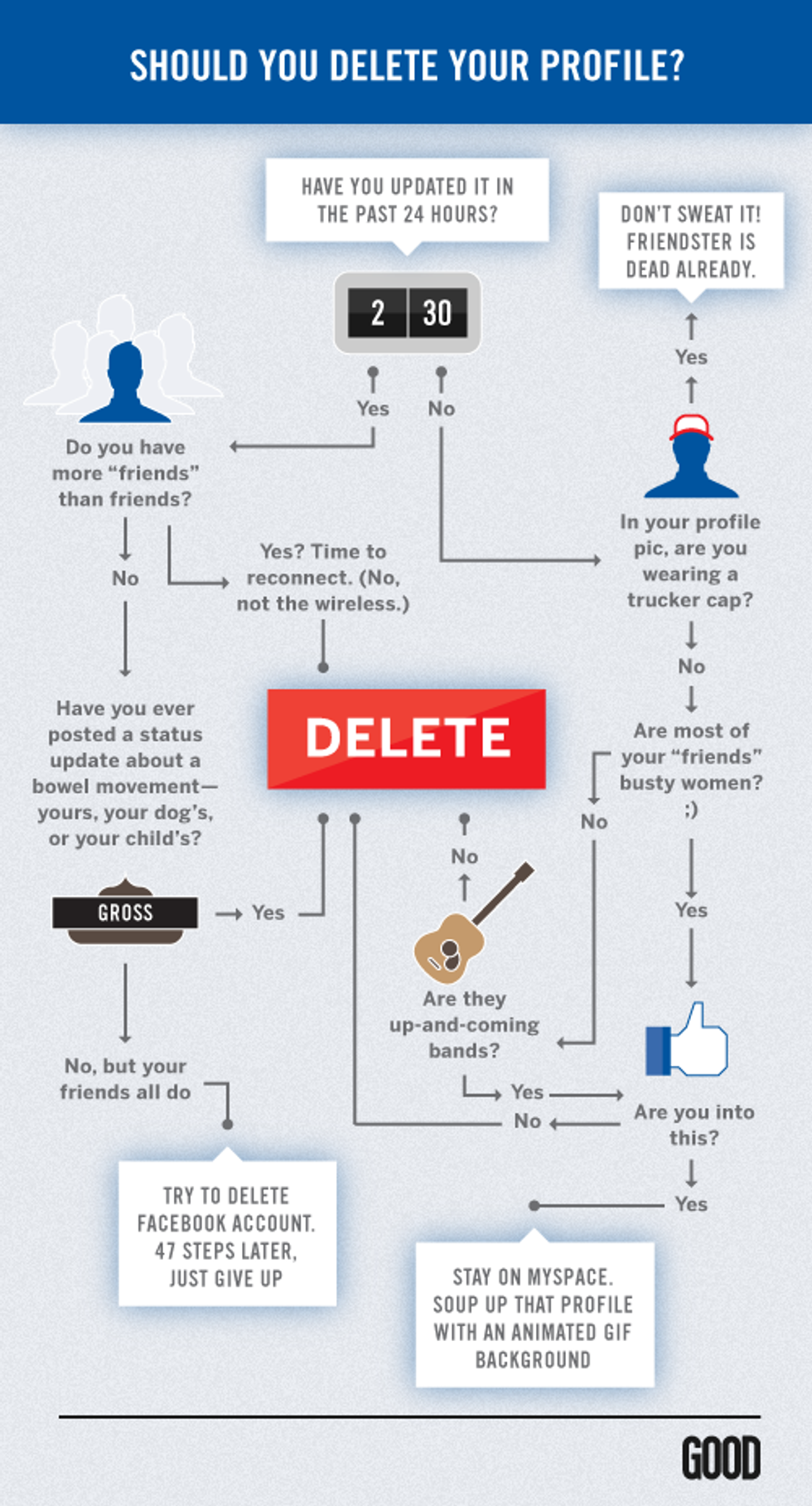 ---
GOOD's weekly flowchart teaches you how to navigate some of life's most challenging situations. From mastering tricky social interactions to career advice, GOOD's got your back.