Articles
Focal Point Global Tackles HIV/AIDS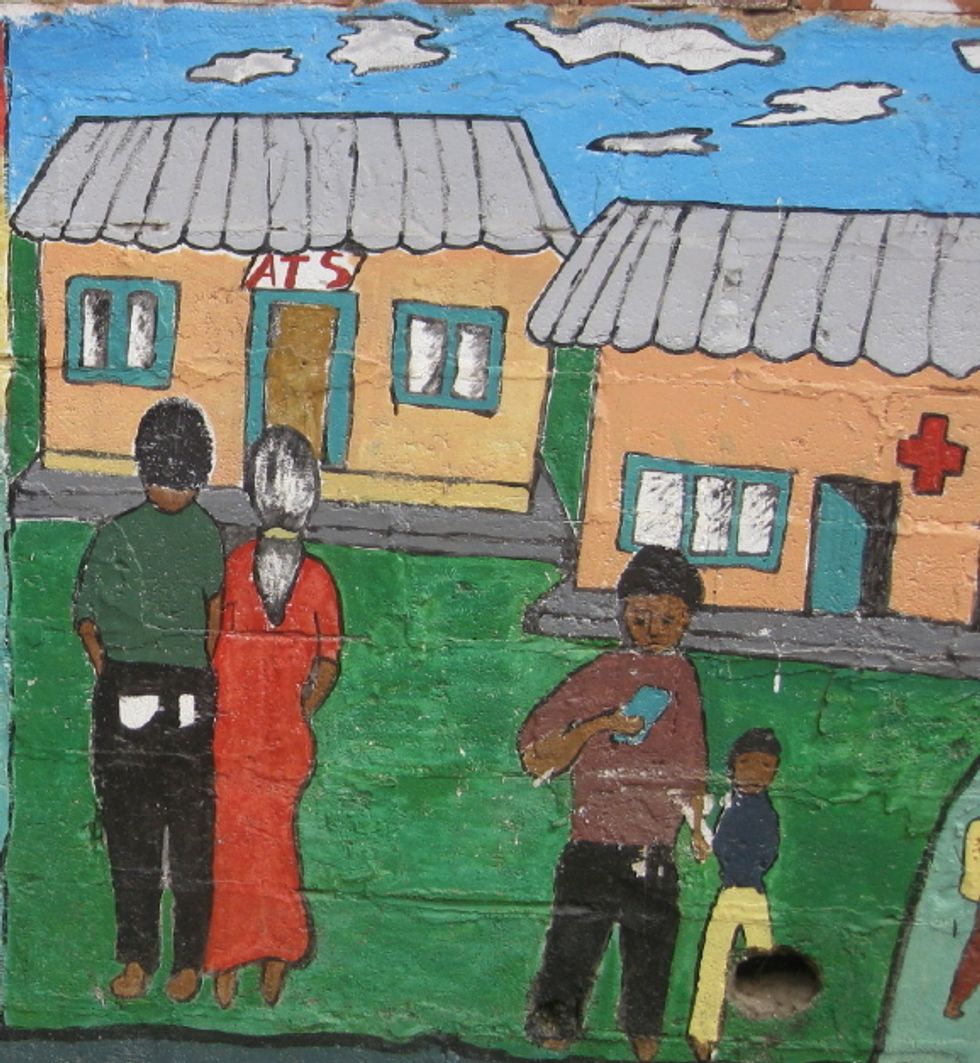 The
HIV/AIDS epidemic
is a continuing public health crisis worldwide. Although African-Americans make up 12 percent of the United States population, they account for approximately 42 percent of new HIV infections and 48 percent of reported AIDS cases. Earlier today,
The New York Times reported
that our economy has impacted the government program that gives antiretrovirals to people that cannot afford them: "Nearly 1,800 have been relegated to rapidly expanding waiting lists that less than three years ago had dwindled to zero."
Outside of the U.S., more than three million children in sub-Saharan Africa, the region with the highest number of cases, are living with HIV. It is important that we continue to increase awareness of this problem. This includes not only educating youth about the risks of HIV/AIDS, but also instructing them in terms of what they can do to help their communities.
---
Earlier this year, Focal Point Global, in partnership with Mondesa Youth Opportunities (MYO) and Baltimore Educational Scholarship Trust (BEST), hosted "U.S.-Namibia HIV/AIDS Education Initiative," a summit between students from Baltimore, Maryland, and Swakopmund, Namibia. During a three-day interactive conference conducted via Skype, students discussed HIV/AIDS in their respective communities and what they planned to do about it. Currently, the students are busy at work, developing and implementing their solutions back home.
Focal Point Global plans to expand its pilot project and next tackle one of the fastest growing criminal industries in the United States: human trafficking. The organization's Global Ambassador, Nde "Wax" Ndifonka, uses music to inspire youth and spread social awareness around many issues, including human trafficking. He will be working with Focal Point Global to increase awareness about human trafficking, specifically global child trafficking.
We are determined to instill change in the world, making sure that the youth of tomorrow are well educated about social issues and, perhaps most importantly, that they are empowered and aware that they can make a difference by coming together and making the desire for change a reality.
Image via.
Focal Point Global is a nonprofit organization educating the world's youth on global issues utilizing innovative technology to connect young people.