Articles
Food Studies: Meet Erin, Working Toward a Masters in Gastronomy at Boston University
GOOD Food has a new feature: Food Studies. Our first post is from Erin, who is getting her master's in gastronomy.
We're launching an exciting new feature here at GOOD Food: Food Studies. The series will feature the voices of volunteer student bloggers from a variety of different food- and agriculture-related programs at universities around the world. Our goal is to provide a sense of the huge range of different ways to study food, from meat science and agrarian history to food politics and culinary school. Every couple of weeks, our bloggers will share whatever they're discovering or struggling with, providing a fascinating behind-the-scenes glimpse into the classrooms, labs, and kitchens where food is taught.
Our first post comes from Erin, a student in the Masters of Liberal Arts in Gastronomy program at Boston University, where courses range from Artisan Cheeses of the World to The Economic Anthropology of Food. Read her introduction below.
---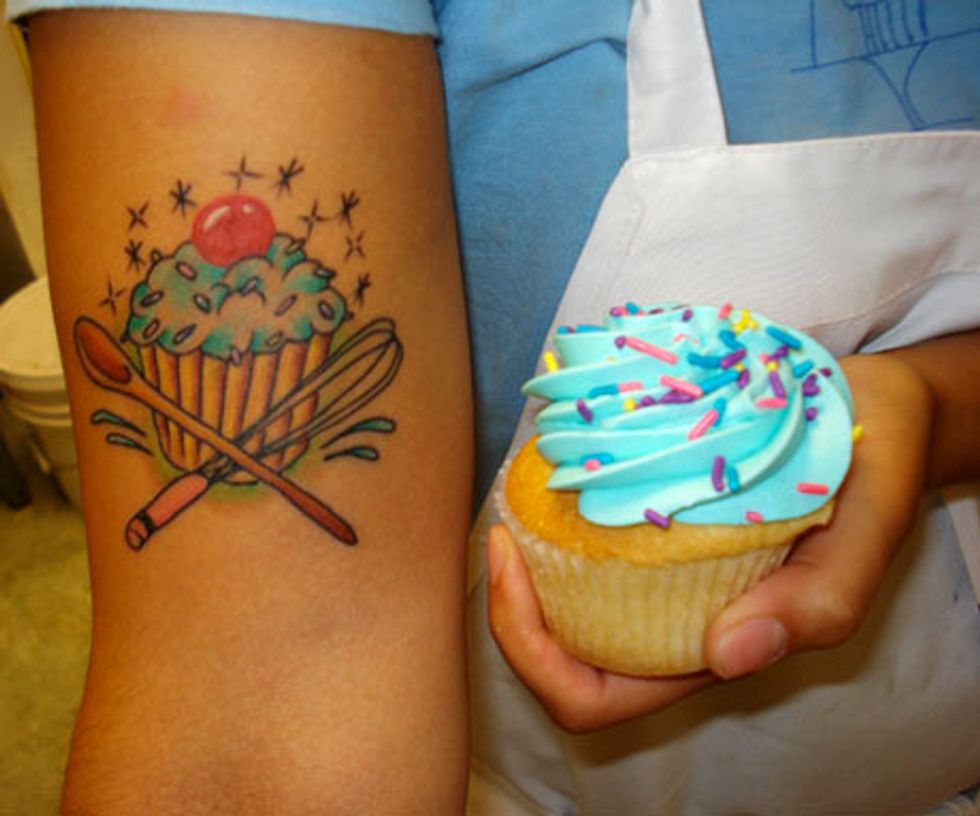 I come from Pittsburgh, Pennsylvania, where I've lived pretty much all my life. During my last year and a half as an undergrad at Chatham University, I worked as a baker at a cupcake place that turned into a full-service bakery. I wrote a thesis on Martha Stewart, Amy Sedaris, and the feminist implications of the New Domesticity. Meanwhile, my job cemented my love of baking, cupcakes, and rainbow sprinkles.
When I graduated, I started working as a line-cook in a Latin-fusion restaurant. I started on cold salads and eventually was trained in on the hot-line. When I was lucky my head chef would let me play around with the dessert menu, and I'd get to do what I was arguably best at and liked the most. At this point I really thought that cooking was all I was going to do with the rest of my life (despite my 3.7 GPA and my love of nerdy research).
Then I broke my right wrist, not once, but twice in a four-month period in 2009. I had to have surgery and I had to re-evaluate my goals. I found out about the Master's of Gastronomy degree at Boston University while exploring what options existed for studying food at the masters level (NYU and Chatham were the other programs I looked into). BU seemed to fit my interests best—I liked the course descriptions and the fact that most students attended part-time. When I visited Boston, not only did it feel like somewhere I wanted to live, but my inclination towards the gastronomy program was confirmed. I ended up applying to BU alone, and started school here in September 2010.
Grad school takes up most of my time, but I do have other projects that I'm working on. At the end of February, I'm helping to run a workshop at the Northeast Food Justice Summit, called "Re-defining Your Food Studies Vocabulary," with students from BU and Chatham University. I also just finished my abstract for the Association for the Study of Food and Society annual conference, which will be in Missoula, Montana, this year. My paper, which I hope gets accepted, is called "Quick to Bake" and it's about how the introduction of commercially produced baking powder altered cake recipes in the United States.
What I might be most excited about, however, is a project I've been working on for about four years now called Fun-A-Day.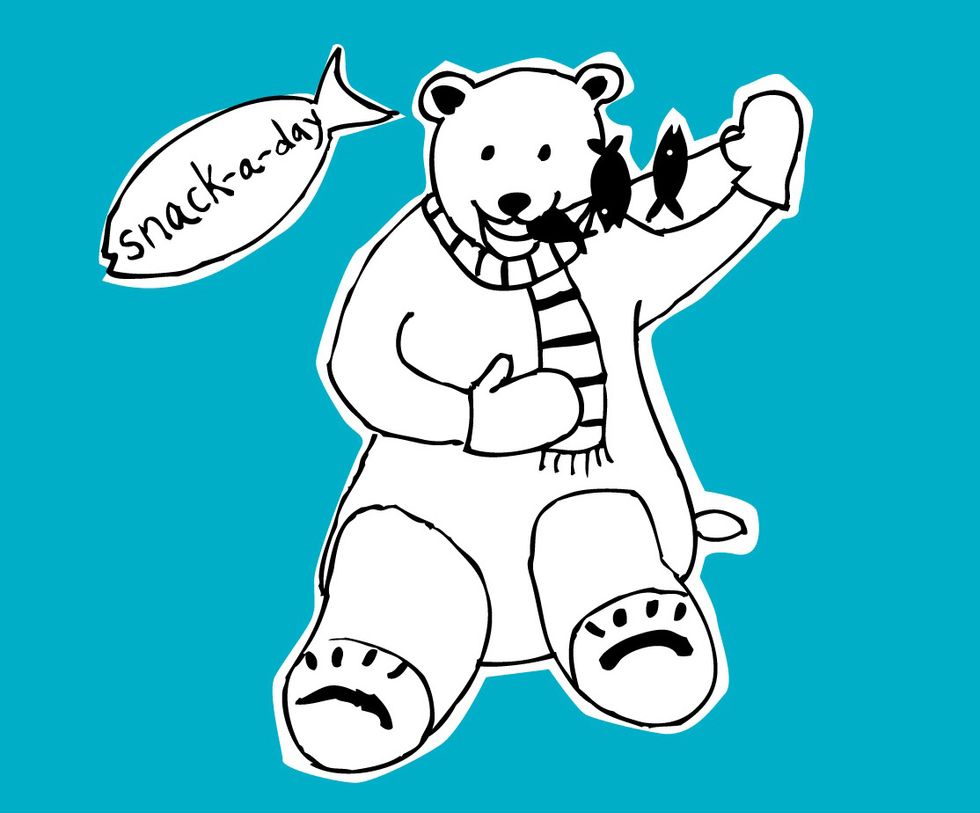 Fun-A-Day was started seven years ago in Philadelphia by an awesome artist collective called Art Clash. The basic idea behind it is that January sucks: It's post-holidays, it's cold out, and it's hard to find the motivation to work on things. Everyone who decides to participate has to pick a different activity, task, or project that they commit to do every day for the month of January, which they can document in some way. Then in February or March everyone who participated comes together to have an art show to see what everyone else did, hang out, and have fun. Part of the idea is that everyone can create art, so projects vary from writing a song each day, to drawing a woodland creature each day, to getting a piggyback ride from a different person everyday (and photographing it).
My projects have varied drastically from year-to-year: Last year, I taught myself to write left-handed, and this year I've written a different food-related memory every day and am going to pick my favorites to put into a zine for the final show. If you're in Boston, come to our opening party on February 18 and/or our closing reception on February 25 at the Nave gallery, off Davis Square in Somerville. You can find out more about Boston's Fun-A-Day on our tumblr, too.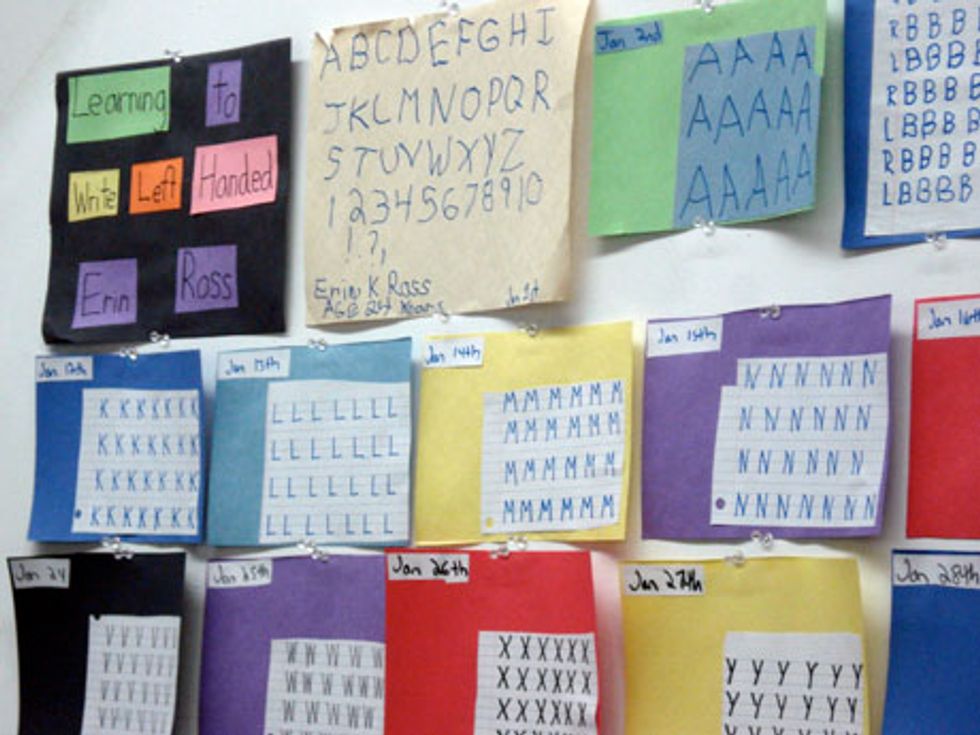 To be continued... Erin is a student blogger for the Food Studies feature on GOOD's Food hub. If you're a food or agriculture student who would like to learn more about becoming a volunteer blogger, we'd love to hear from you! You can email me, Nicola Twilley, at nicola[at]goodinc[dot]com.