Articles
Food Studies: Meet Megan, Studying Food Systems at NYU
GOOD's fourth Food Studies blogger is Megan, who's learning about South Korea's kimchi crisis, restaurant wine lists, and the connection between them.
Food Studies features the voices of volunteer student bloggers from a variety of different food- and agriculture-related programs at universities around the world.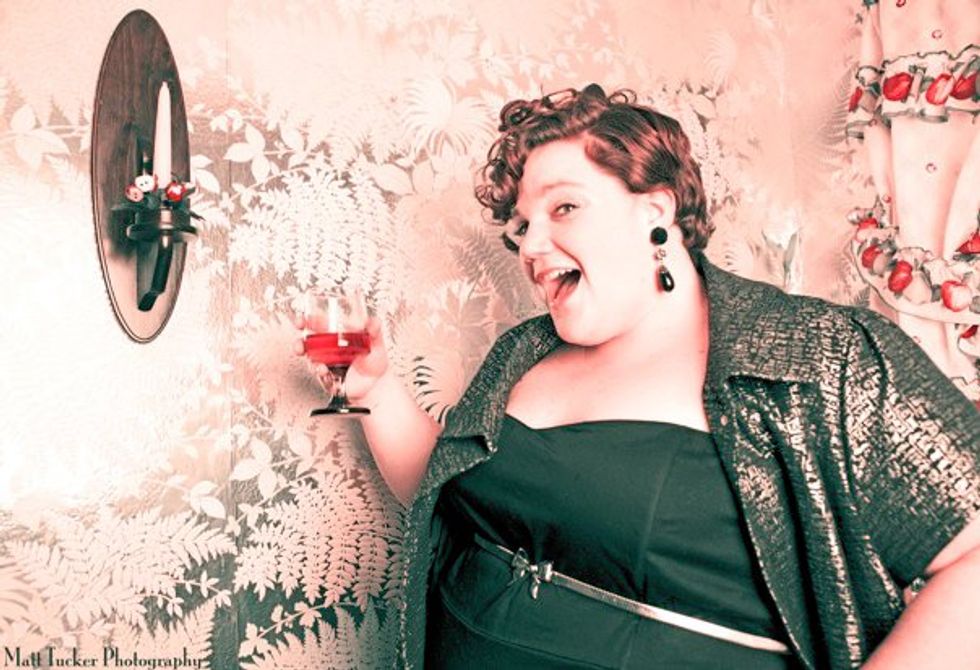 ---
I am currently in my second semester at New York University's
Food Studies program
, leaning towards a concentration in Food Systems.
My academic involvement in food, despite my love of both snacks and books, came as a surprise to most everyone, including myself.
I grew up in a house without olive oil, but plenty of farm stand Jersey tomatoes in summer and perfect black plums on the beach. But I think the moment my roommate and I picked up our first CSA share from Norwich Meadows Farm during my junior year as an undergraduate at NYU was really the beginning of the end for me. The bounty of our share forced us into our tiny kitchen, hot with huge batches of summer sauce, and filled our living room with hungry friends. I saw the way that good food could bring people together, and the way that eating seasonally impelled us to really think about and plan meals.
During my last semester as an English and American Literature major, I took an independent study to research and write about the way narrative and story operate in classic American Agrarian literature, and how these narratives can be modified to work in urban areas.
After graduation I worked in Medina, Ohio, on Barack Obama's campaign as a volunteer coordinator, learning the nuts and bolts of community organizing, and drinking too much coffee. Just before entering graduate school, I worked for a season on an organic farm in New Jersey, where I had the most perfect workload. Spending a third of my time running farmer's markets in Manhattan and Brooklyn, a third behind the computer creating tracking systems and marketing tools, and the last third in the fields growing and tending to livestock allowed me to see all sides of agricultural life and business. I saw firsthand the hard work that growing good food takes, and the challenges involved in making it profitable.

I was drawn to New York University's Food Studies program because of the breadth of the program, and their track record of hiring expert professors with real food-world ties. Last semester, for example, I took Beverages (a wine and spirits course) with Linda Lawry, Director of the International Wine Center in New York, and an International Food Policy course with Carolyn Dimitri, an applied economist who worked with the USDA for 12 years. I got to write about consumption in food television, South Korea's kimchi crisis, and wine list creation all in one semester. I am now turning my focus toward social entrepreneurship, and the ways that we can make growing good food as economically viable as it is environmentally sustainable. And I'm looking forward to sharing what I'm learning and thinking about with you here at GOOD.


When I'm not in class, you can find me in my home kitchen, at yoga class, on the dance floor, or, sun-willing, at the beach. I love good bourbon, New Jersey, John Updike, "baller" as an adjective, and kale. I also document my extra-curricular antics and upload my food snapshots over at my personal blog, Foodie Can't Fail.
To be continued... Megan is a student blogger for the Food Studies feature on GOOD's Food hub. Don't miss the first posts from fellow Food Studies bloggers Leslie, Christine, and Erin, and if you're a food science or agriculture student who would like to learn more about becoming a volunteer blogger, we'd love to hear from you! You can email me, Nicola Twilley, at nicola[at]goodinc[dot]com.
Image: Matt Tucker Photography, used with permission.