Articles
The Riots' Hipster Hero: Saving the Day with a Fixed-Gear and a Twitter Feed From the London Riots Emerges a Hipster Hero
As his hometown of Bristol burned, 21-year-old Leon Piers took to his bicycle and his computer to help bring calm to the streets.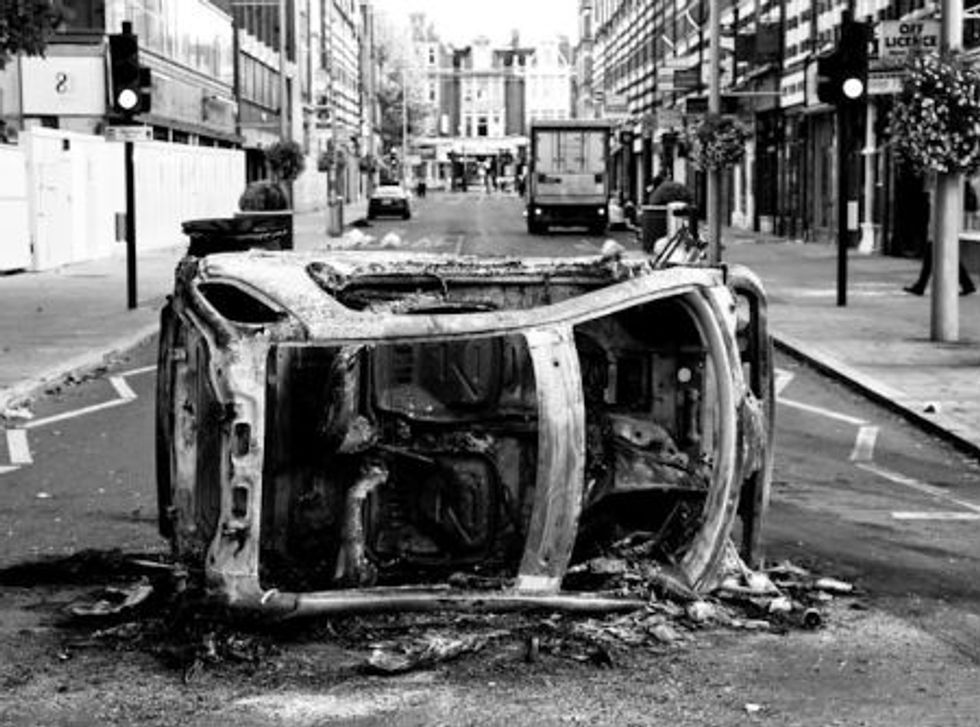 With more than 1,200 people under arrest following
the riots
that burned London for four days and nights, it's obvious that there are plenty of villains in the stories of looting and violence. But thus far few heroes have been named. Today, the
Guardian
fills the void with an article about
Leon Piers
, a 21-year-old house DJ and blogger whose nimble use of social media has been heralded by police and public alike.
On Monday, after the riots had spread from London to his hometown of Bristol, Piers started the Twitter feed @BristolRiots and took to the streets on his bicycle (a fixed-gear, naturally). His mission was simple: He and his friends would ride around town and tweet quick bursts of accurate information about the riots. Within 24 hours of his first tweet, he'd accumulated more than 3,000 followers and was helping police, firefighters, and other Bristol residents restore calm to the community.
---
Piers said the impetus for BristolRiots was the need for accurate, unbiased information. He was growing frustrated with the media and other citizens circulating bogus rumors about what was going down in Bristol, so he took the news into his own hands.
To remain perfectly neutral, Piers refused to retweet police messages. He also threatened potential liars with public shaming:
"There were three or four friends dotted around Bristol who I was using as my most solid sources," he said. He quickly invited other residents to send in reports. "I was telling people, 'only send me something if you can send me a picture or if I can talk on the phone'. If they lied to me, I would post their name on Twitter and tell people they were lying about riots."

\n
While everyone is heralding Piers as a champion of social media, he's much more than that. Piers should be considered a journalist—not an "amateur journalist" or a "Twitter journalist"—who reported accurate, important information when his town needed it most.
photo via (cc) Flickr user marcdg173